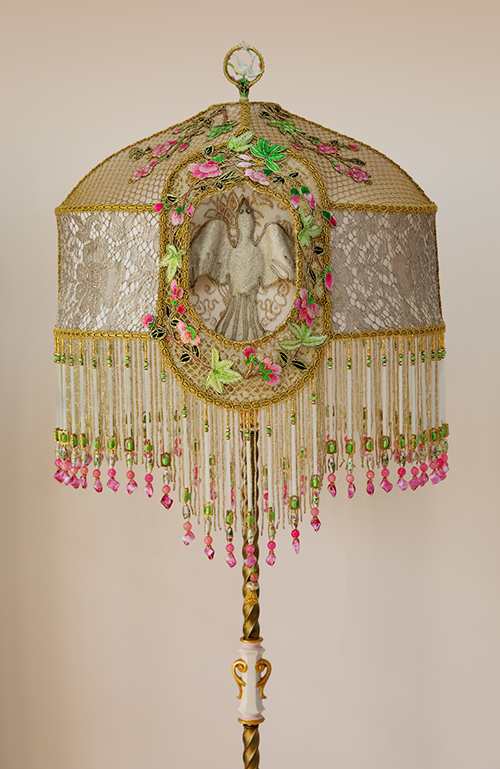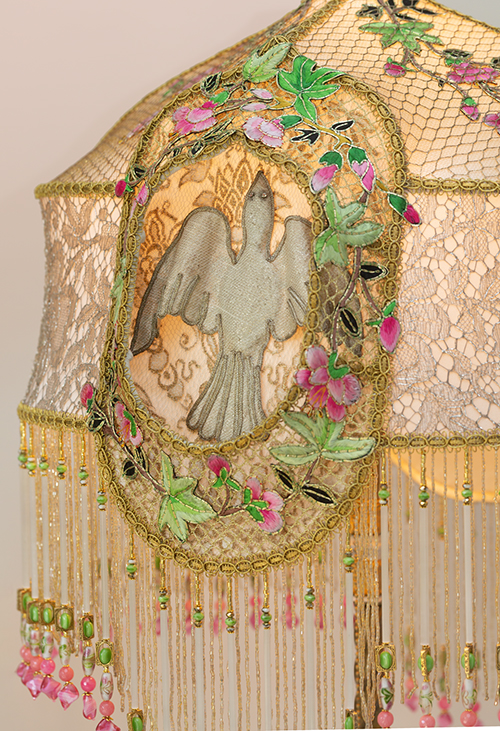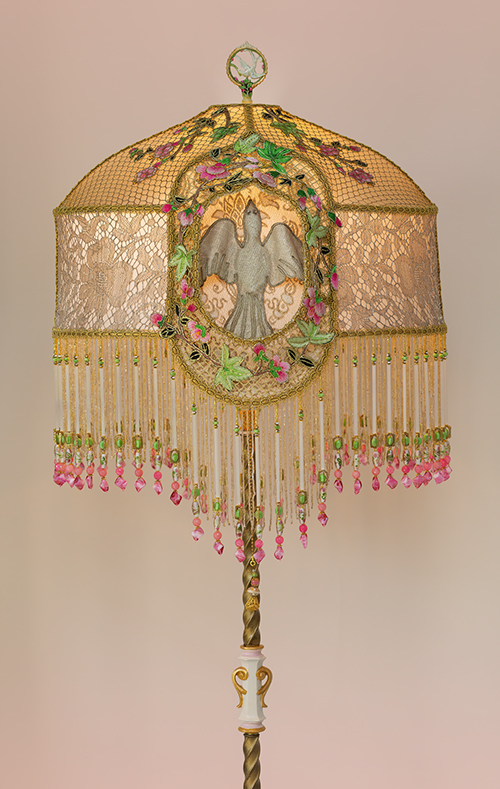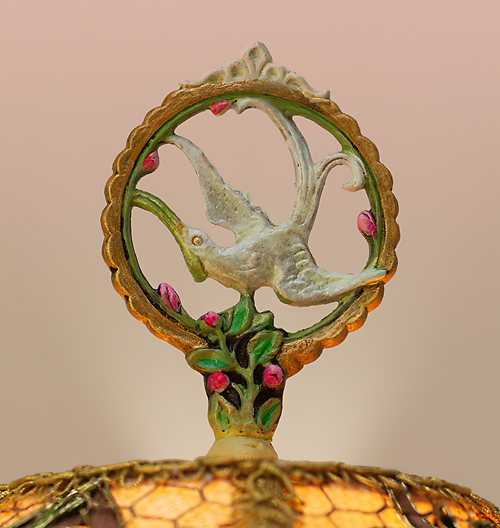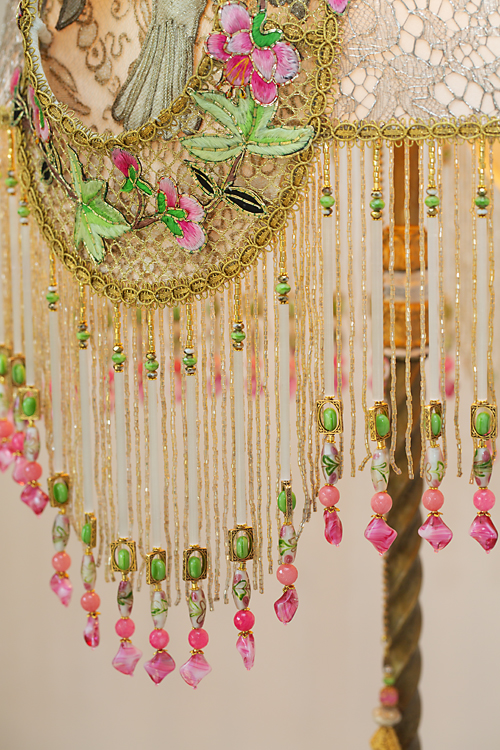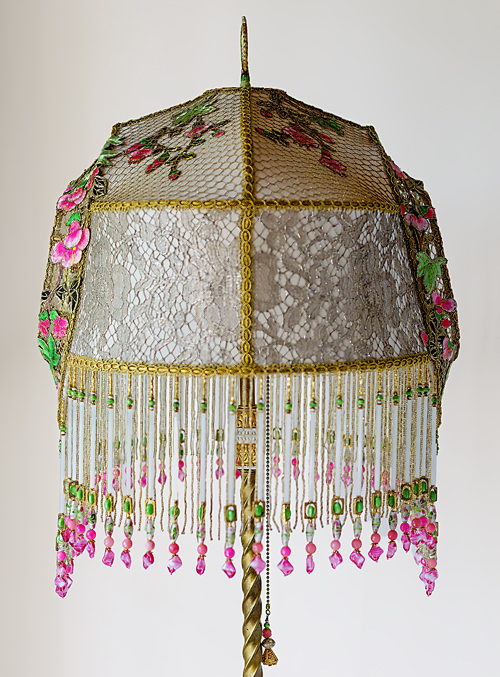 Bianca & Zephyr Doves Floor Lamp
#1782
Beautiful cast antique early 20th Century antique floor lamp that has been hand painted and holds a hand-dyed Bianca & Zephyr Doves shadowbox shade. The silk shade is hand-dyed cream and it is covered around the sides with a beautifully patterned antique silver metallic lace, while the front and back shadowbox panels feature antique ecclesiastical dove appliqués that rest on antique gold and white metallic lace.
The sides of the shadowboxes that surround the doves glisten with gold netting that is adorned with colorful vintage Asian bright pink and green flower and vine appliqués with goldwork edges. The top of the shade has another gold netting which is strewn with more of the colorful floral appliqués.
The shade has long hand beaded fringe in matching tones that including vintage white long beads. A bespoke jeweled pull-chain illuminates the lamp. The hand-painted antique finial featuring flying birds tops the piece!
This lamp is part of my Tail of the Yak series that is inspired by my very favorite store in the world - Tail of the Yak in Berkeley California. Owned jointly by Alice Erb and Lauren McIntosh whose visual genius and unique sensibility created a beloved store that once you stepped into it was hard to forget. The juxtaposition of the beautiful, unusual and strange objects, thoughtfully gathered and artfully displayed created a magical alchemy of the exquisite and the unexpected. The Bianca and Zephyr lamp is named after the store's two white doves who lived in an antique cage in the back of the store and could be heard gently cooing. Established in 1972, the store recently closed after 51 years.
Overall height is 66 inches to the top of the finial.
Shade dimensions are approximately 19 x 15 inches.
$5500.
International shipping rates upon request.