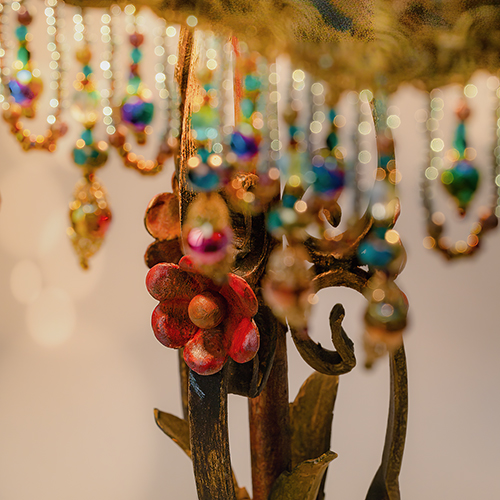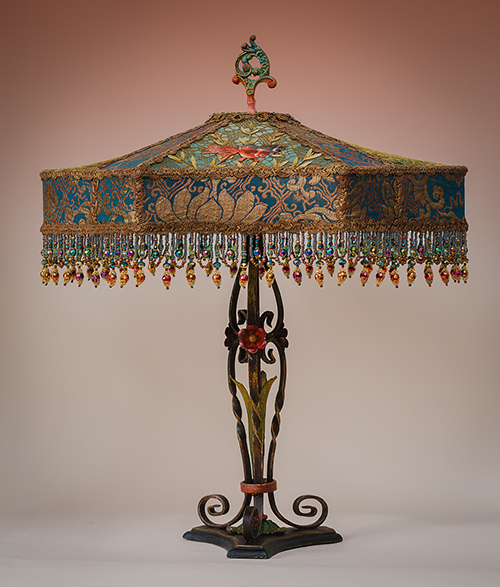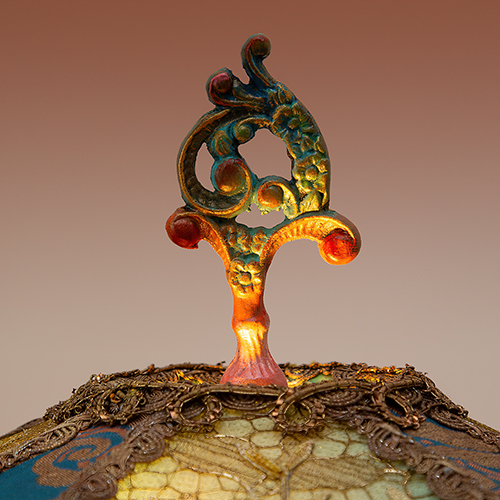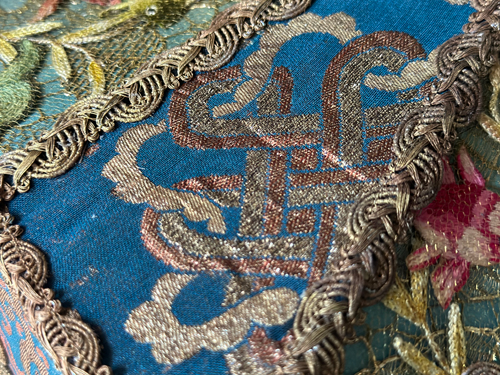 Koi Pond Water Garden Table Lamp
#1780
SOLD
Elegant and ornate antique table lamp with scrolls and flowers has mostly original paint and holds a hand-dyed Koi Pond Water Garden silk lampshade. The shade is ombré dyed from green gold to deep aqua green. The cuff and small panels are covered with a luxurious gilded brocade circa 1920 while the four feature panels offer a peek into the koi pond with antique gold metallic lace that is overlaid with with an assortment of antique textiles that depict a magical underwater garden. A rare gossamer French gold metallic netting overlays the water garden panels giving a beautiful shimmer to them. 
The shade has hand-beaded drop loop fringe in beautiful jewel tones. A wonderful 1920s finial tops the piece.
Please note: There are some minor imperfections in the gilded brocade: it is slightly worn in spots as might be expected due to it's age.
Overall height is 21.5 inches to the top of the finial.
Shade dimensions are approximately 19 x 12 inches.
$2600.
SOLD

International shipping rates upon request.