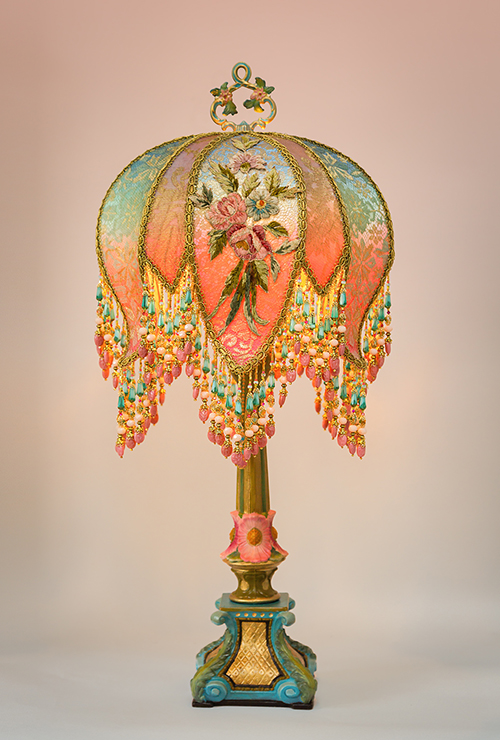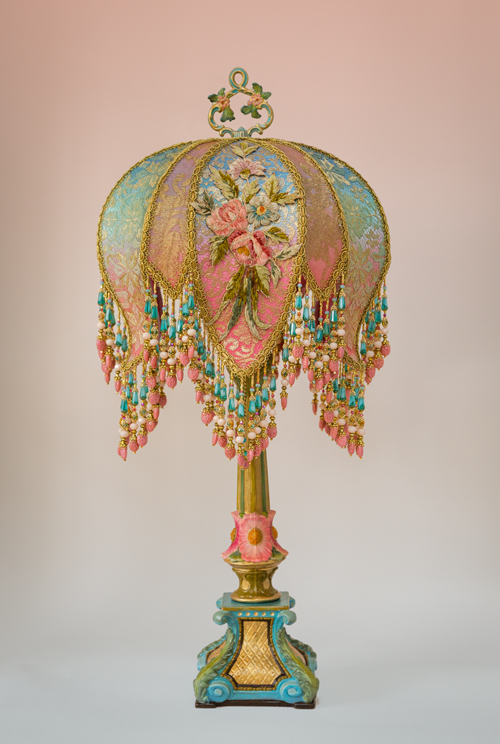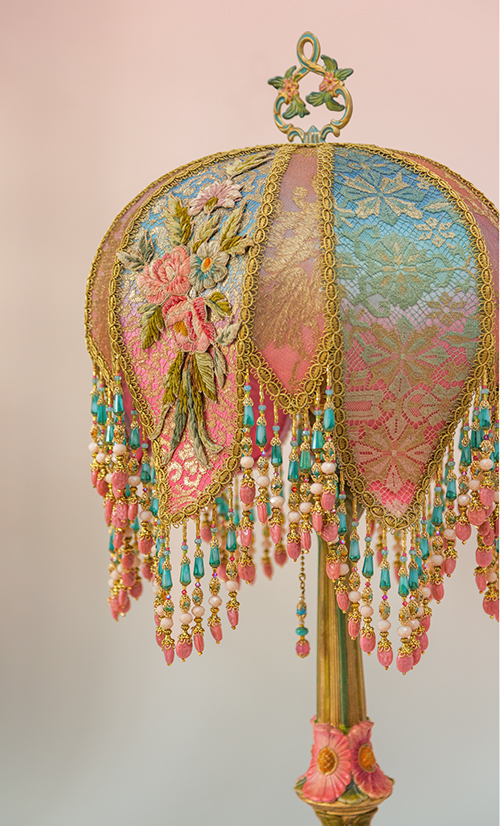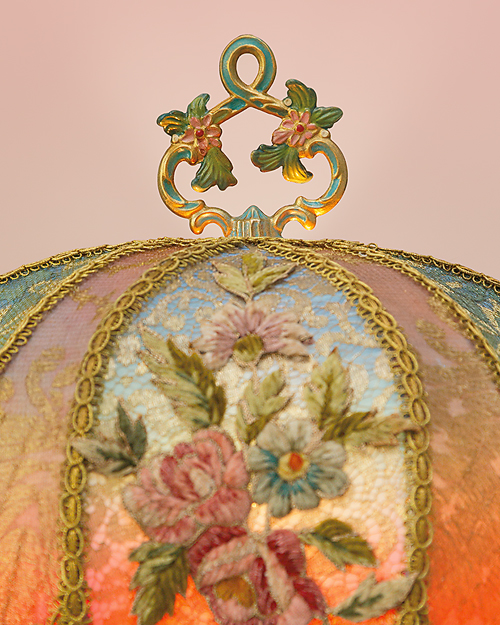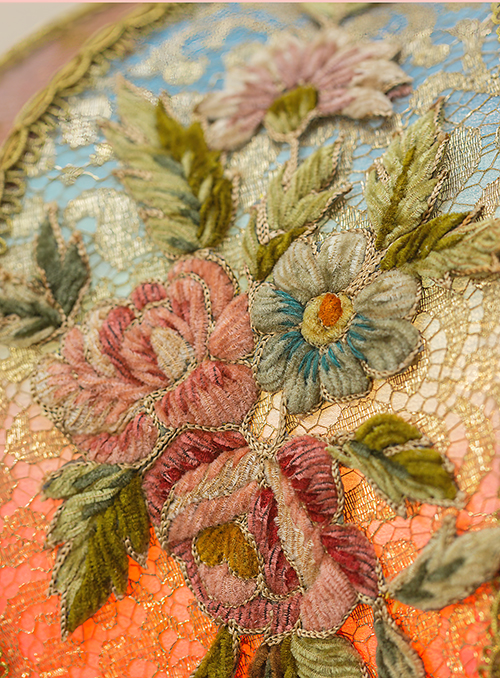 Wild Rose Carousel Table Lamp
#1778
SOLD
A vintage metal table lamp base has been hand painted and holds a hand-dyed Wild Rose Carousel beaded lampshade. The silk shade is hand-dyed from cerulean blue to dusty rose with accent colors of blue, pink, coral, cream and pale celadon green. The front panel features a fabulous French chenille flower appliqué in pink, green, blue and lilac tones. The large panels alternate between antique gold metallic lace and a stylized 1920s pale green fabric and metallic lace pattern. The small panels are covered with antique metallic shot chiffon.
The hand beaded fringe in tones of rose, blue, gold and creams on this shade is so heavy and dripping it is my favorite part. An Art Nouveau style hand painted finial finishes the piece.
Overall height is 30 inches to the top of the finial.
Shade dimensions are approximately 12 x 12 inches.
$3200.
SOLD

International shipping rates upon request.