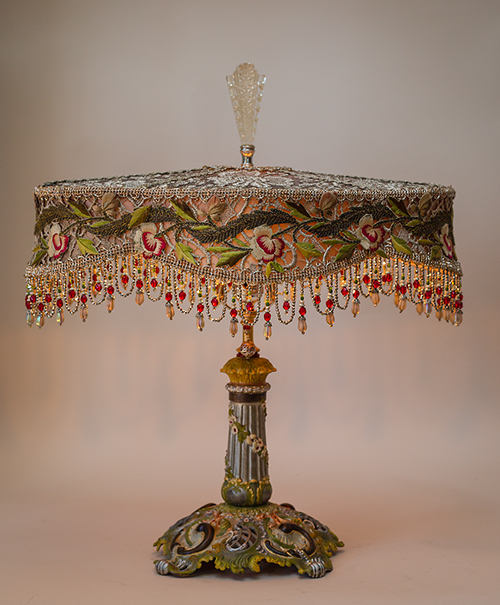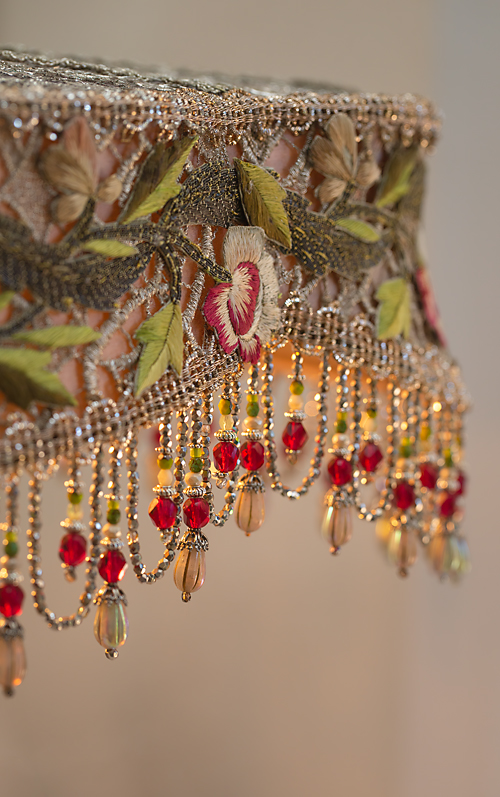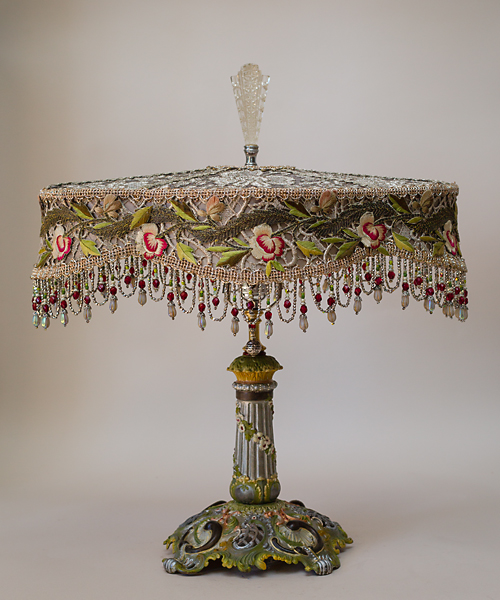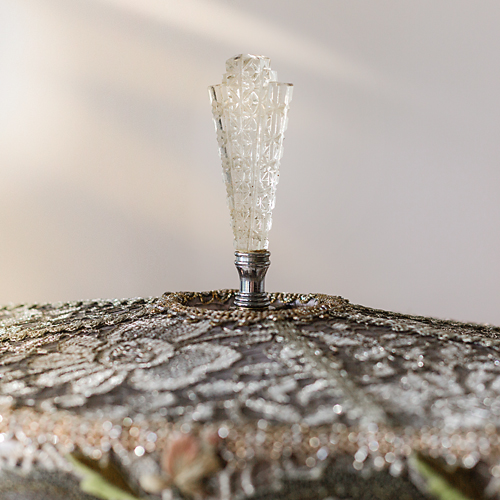 Rose-Swagged Silver Star Table Lamp
#1774
SOLD
Formal Victorian style antique metal table lamp with scrolls as well as flower and leaf motifs has been hand-painted and holds a hand-dyed Rose-Swagged Silver Star silk lampshade. The shade is dyed silver to warm pewter and has been layered with incredible antique silver laces! This lamp sparkles! Circling the entire shade is a swag of exquisite 19th-century silk and metal appliqués featuring cream and berry red roses and green leaves. The shade has a hand-beaded drop loop fringe in matching tones of silver, red, green, and cream with gold accents. Antique French silver trim accents the edges and a vintage cut crystal finial adorns the top!
Overall height is 22 inches to the top of the finial.
Shade dimensions are approximately 19 x 13 inches.
$2600
SOLD
International shipping rates upon request.