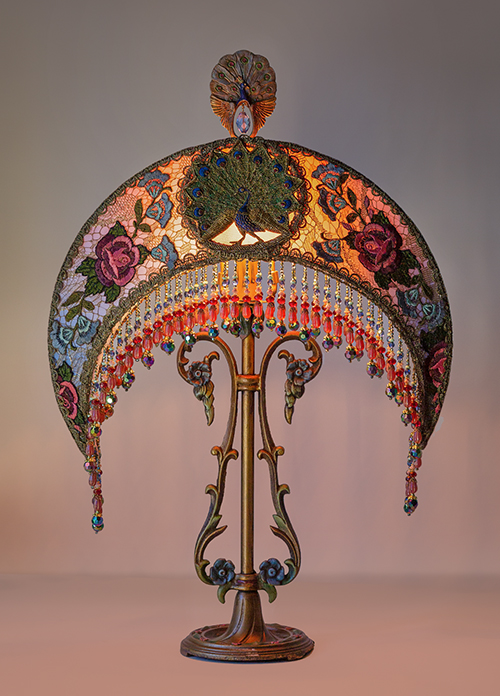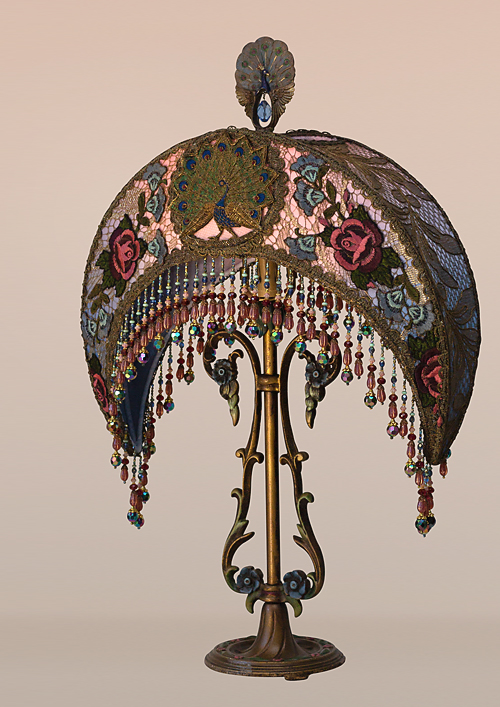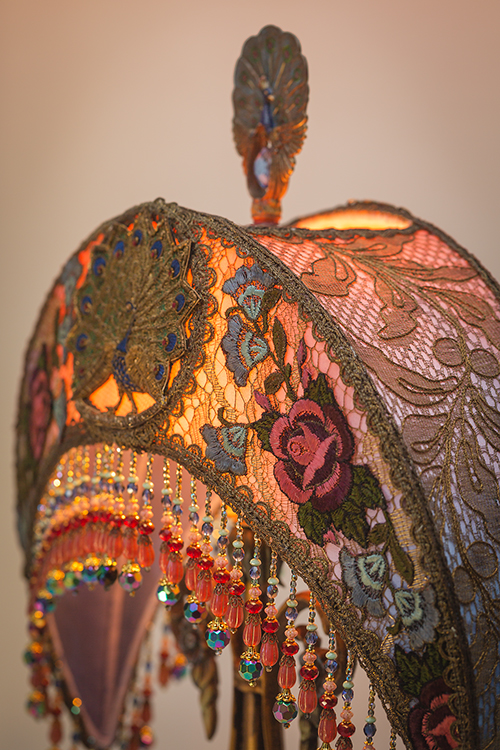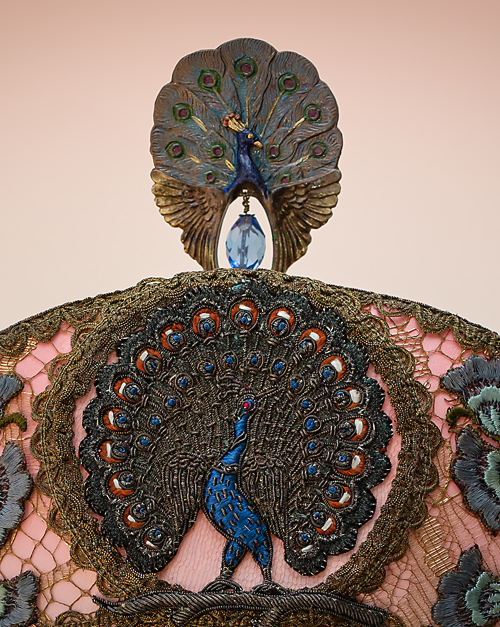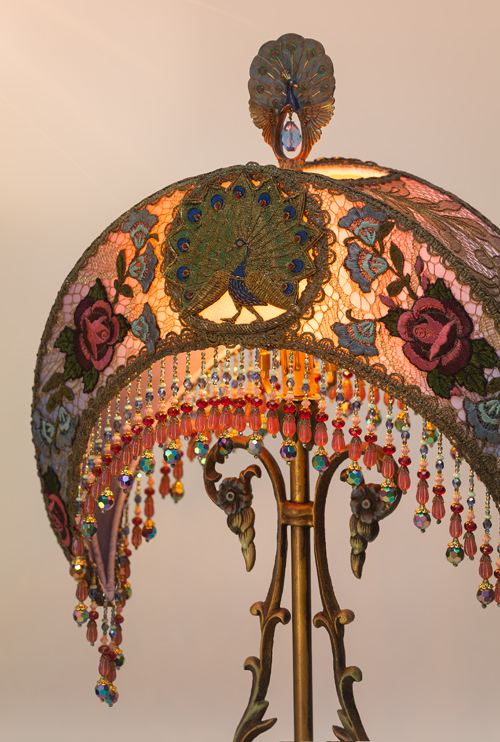 Roses and Peacocks Crescent Moon Table Lamp
#1773
SOLD One of my favorite antique table lamp bases, this is a perfect example of Art Nouveau design with its elegant scrolls and leaves. Atop the base is a hand-dyed Roses and Peacocks Crescent Moon silk lampshade. The shade is ombré dyed from light rose pink to French blue and is covered with antique French metallic gold laces. Both sides feature circa 1920s Art Nouveau-stylized embroidered floral and leaf motifs in gorgeous colors of wild rose as well as light and medium blue. A complementary but not matched pair of antique Zardozi appliqués are showcased on each of the center panels. Featured on the side panels is antique metallic gold lace in a beautiful trailing leaf pattern.
The shade has a hand-beaded fringe which matches the mysterious color palette of the lamp matte.
An incredible jeweled peacock lamp finial with a 1920s-era faceted glass drop tops the piece.
Overall height is 25 inches to the top of the finial.
Shade dimensions are approximately 16 x 7 inches.
$3100.
SOLD
International shipping rates upon request.