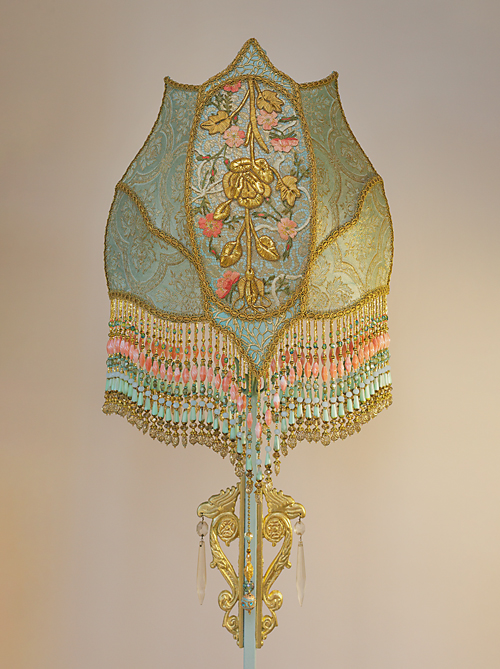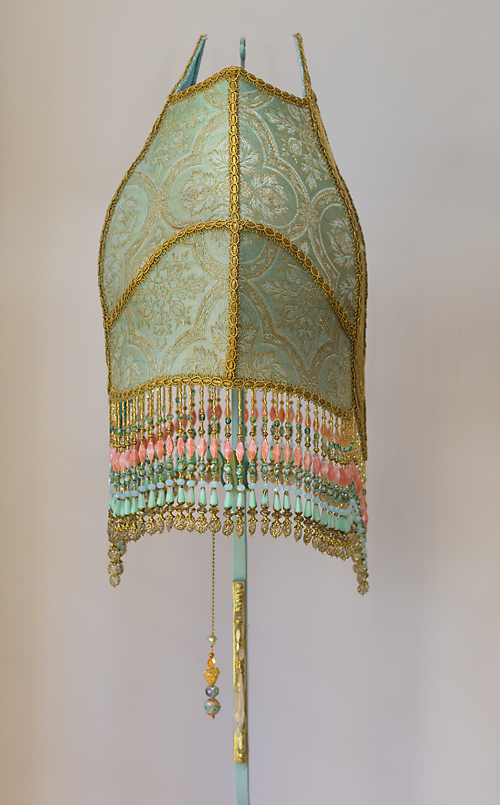 Marie Antionette Oval Floor Lamp
#1769
SOLD
This exceptional antique floor lamp features dimensional flowers and griffins that hold crystals and has been hand-painted in robin egg blue and gilded gold with pink and green accents. It holds a luxe Marie Antionette Oval silk lampshade. The shade is dyed eggshell blue and the sides are covered with antique brocaded silk fabric with gold threads. Both of the center panels are layered with circa Edwardian gold metallic lace, and antique silk floral appliqués and then crowned with the most exquisite gilded metal flower appliqués I have ever seen!
The shade has a heavy, long hand-beaded fringe in tones of peach, mint, crystal, gold, and robin egg blue. An ornate beaded custom pull chain illuminates the lamp and a large hand-painted fanciful finial finishes the top. This is a showstopper!
Overall height is 65 inches to the top of the finial.
Shade dimensions are approximately 17 x 10i nches.
$5200.
SOLD
International shipping rates upon request.