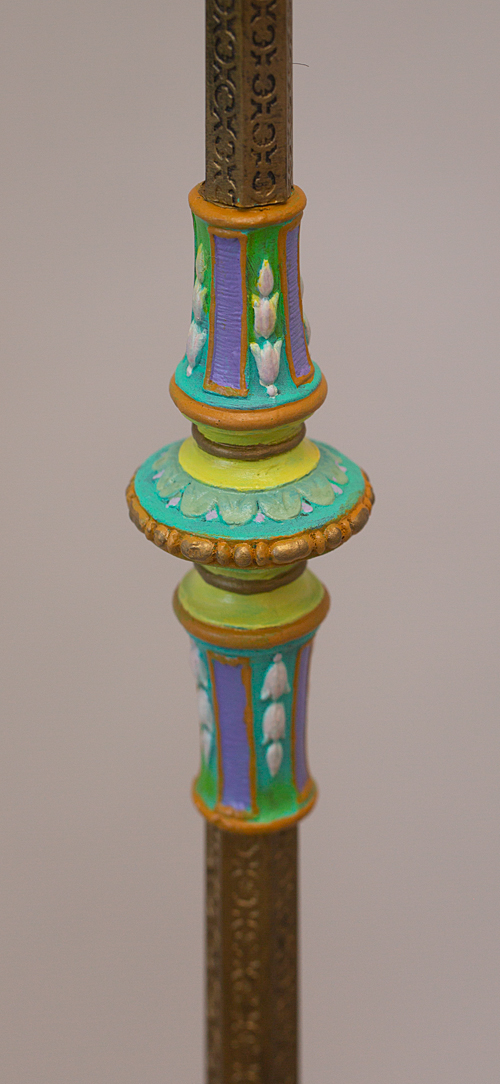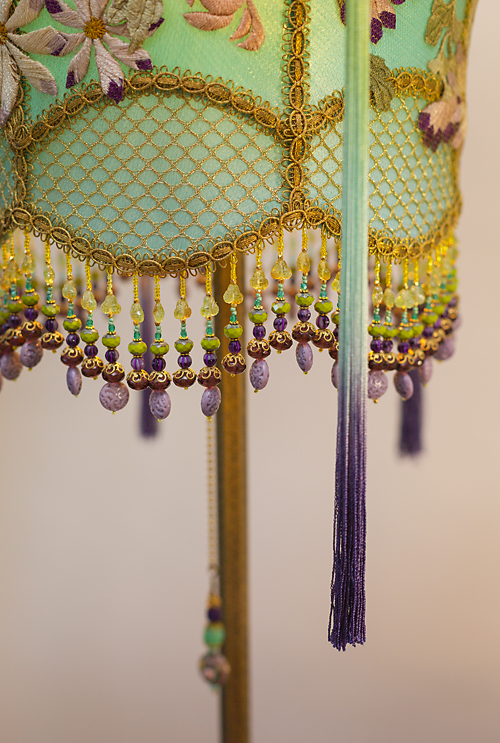 Japanese Spring Lantern Floor Lamp
#1768
SOLD This 1920s antique floor lamp with shells and flower motifs has been hand-painted and holds a hand-dyed, bright and beautiful Japanese Spring Lantern silk lampshade. The silk-covered lantern is hand-dyed from warm gold to spring green into aqua. The shade features six panels with wonderful, antique Japanese embroidered floral appliqués with sage green, ivory, lavender, and deep plum hues with accents of warm yellow. The top of the lantern is covered with a bright antique gold metallic lace trim and the bottom ovals are covered with a French gold metallic Juliet mesh. Extremely rare gossamer French netting overlays the large panels giving a beautiful shimmer to the shade!
Adorning the shade is hand-beaded fringe in colorful matching tones of lavender, gold, bright greens, and purples, and six long dramatic jeweled hand-dyed tassels in matching tones. A bespoke cloisonné beaded pull chain completes the lamp. It lights up beautifully!
Overall height is 63.5 inches to the top of the finial.
Shade dimensions are approximately 15 x 15 inches.
$3600.
SOLD
International shipping rates upon request.