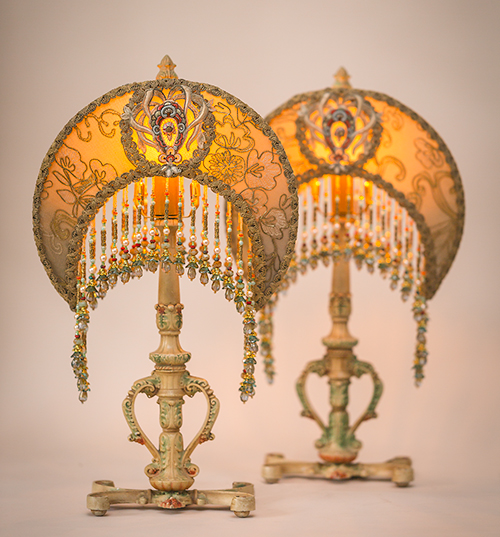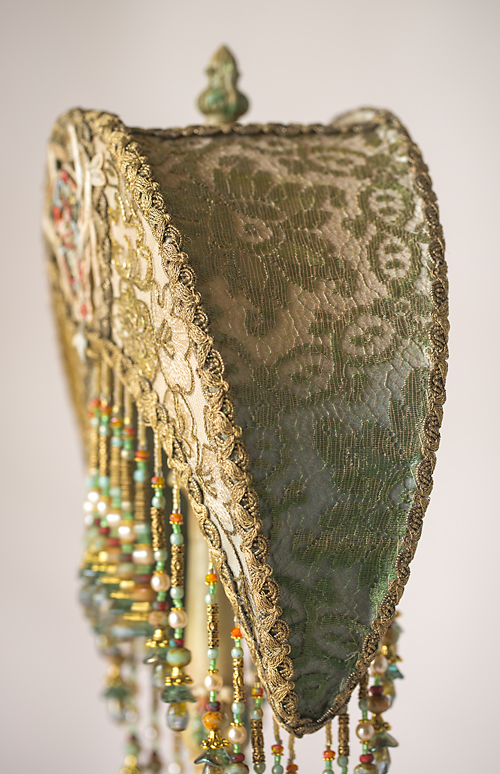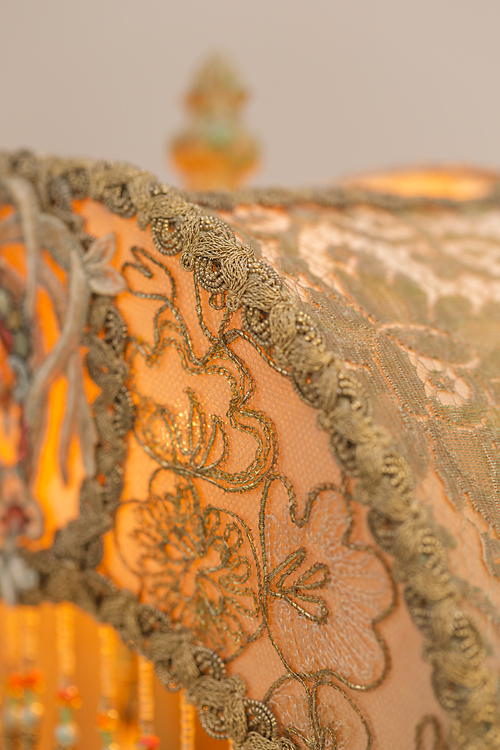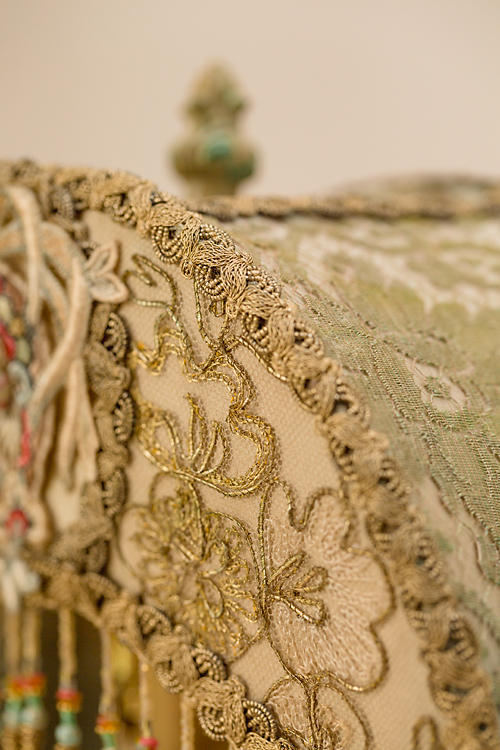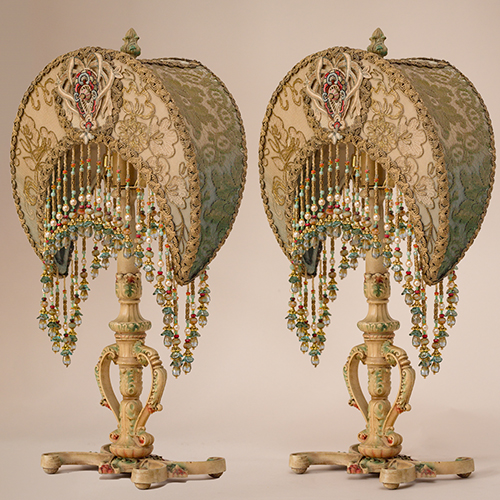 Pair of Petite Crescent Moon Mantle Lamps
#1766
A hard to find pair of 1920s Riddle cast mantle lamps with their gorgeous original paint bases hold a pair of Petite Crescent Moon shades dyed a matching light golden ecru to soft aqua blue that matches the original paint accents on the bases. The shades are covered on the front and back with antique net lace with gilded gold metallic embroidery and the center circle panels feature four of my favorite colorful and ornately detailed stumpwork Edwardian era passimenterie appliqués! The side panels are covered with pale dusty aqua antique silk lace.
The hand-beaded glass and metal fringe is intricately patterned with colors from the shade and antique appliqués. The lamps have cord switches and matching painted finials top the two shades. These small lamps would be wonderful on a mantle or in an entryway.
Overall height is 16 inches to the top of the finial.
Shade dimensions are approximately 9 x 4.5 inches.
$2800. for the pair.
International shipping rates upon request.