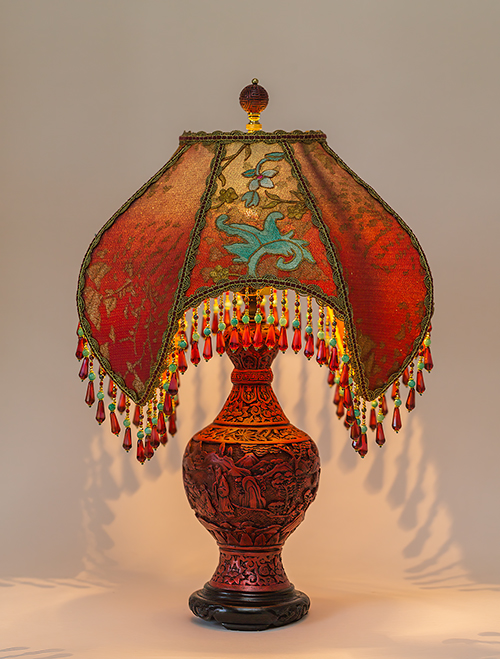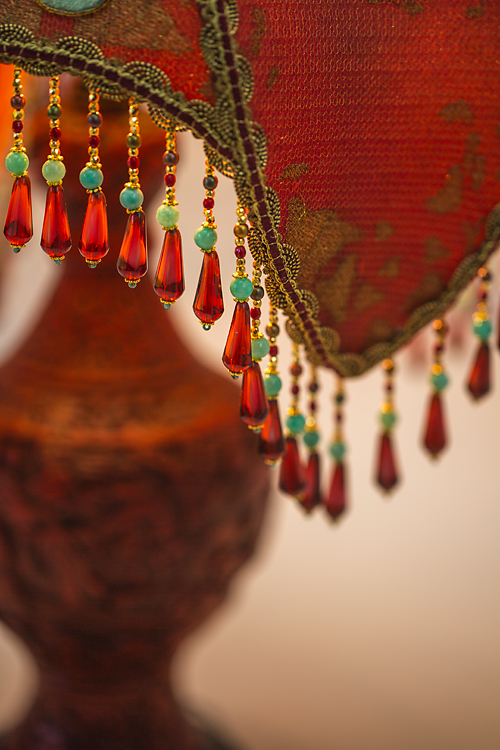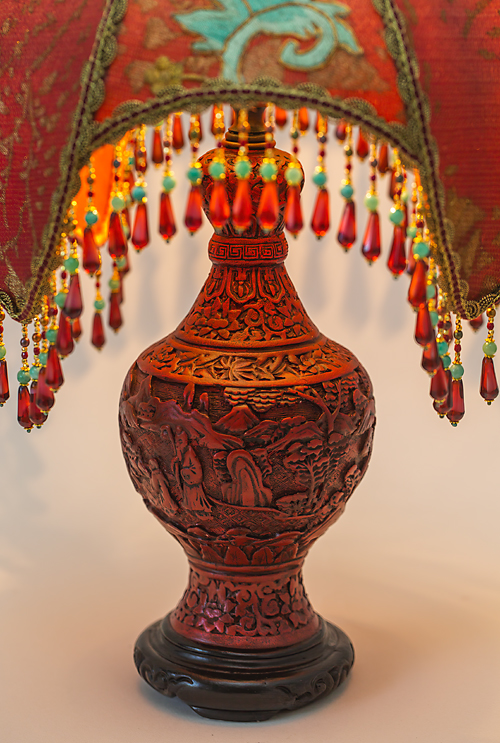 Silk Road Red and Teal Cinnabar Table Lamp
#1761
SOLD
A lovely antique red cinnabar lacquer-style small table lamp with carvings of figures and other decorative motifs is topped with a hand-dyed teal and red Silk Road Cinnabar silk lampshade. The shade is ombré dyed from teal to cinnabar red and is overlaid with abstract antique gold metallic shot red chiffon. The four smaller panels have gold couched antique Asian appliqués in teal, pink and gold which are layered on top of the antique chiffon. A very rare gossamer French gold metallic netting from my private collection overlays all the panels giving a beautiful shimmer to this shade.
Gold metallic trim and colorful hand beaded fringe in matching tones adorns the bottom of the shade. This shade gives off a wonderful glow and would be great on a desk or in a special space for some extra ambiance!
Overall height is 18.5 inches to the top of the finial.
Shade dimensions are approximately 12 x 12 inches.
$1800.
SOLD

International shipping rates upon request.