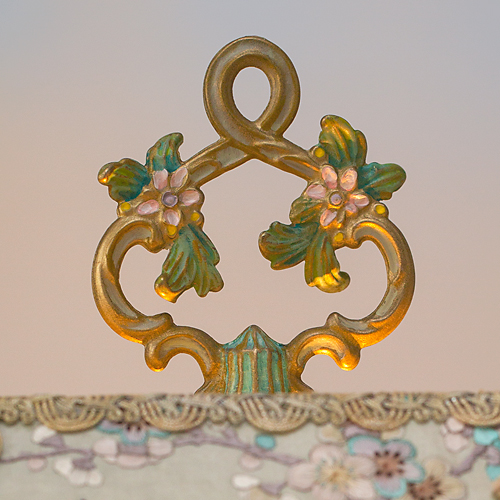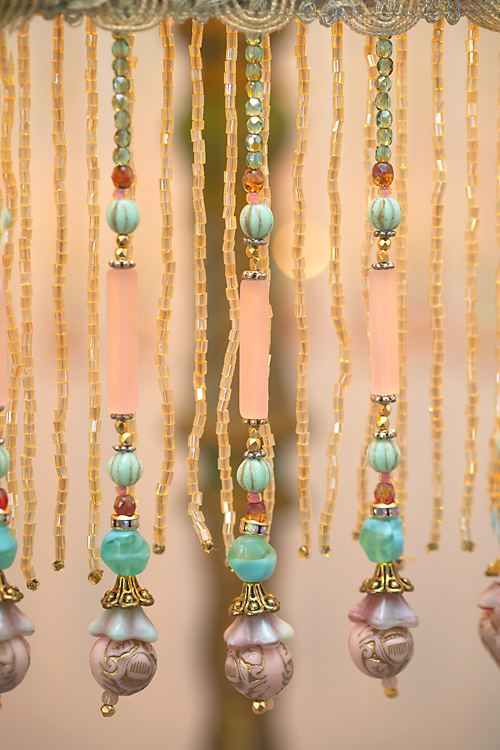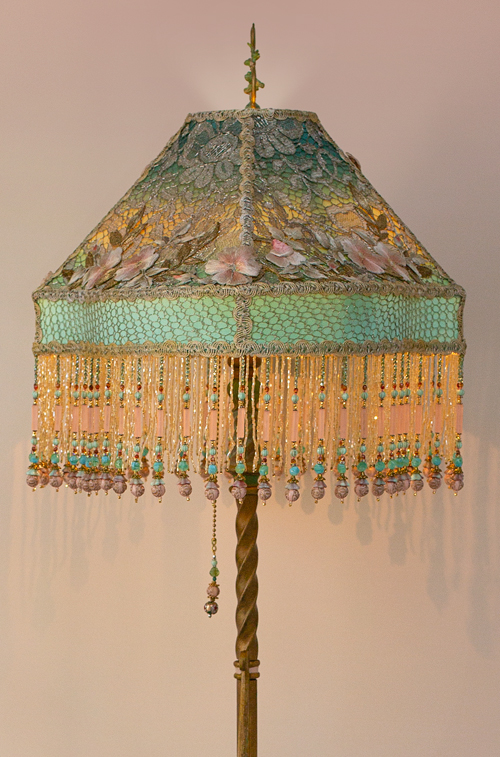 Tail of the Yak Floor Lamp
#1759
SOLD
Exceptional nouveau stylized antique floor lamp with a has been hand painted and holds a hand-dyed Tail of the Yak silk lampshade. This stately shade is ombré dyed in varigated colors from Peking green to light amber to teal and is covered on both sides with beautiful antique fabrics and laces curated from my personal collection.
Matching center panels on both sides are taken from an exquisite silk antique Chinese textile and feature peonies and flying birds in sublime colors! A heavy rich silver antique metallic lace overlays the side panels which are then embellished with antique appliqués of gold metallic leaves and pink silk embroidered flowers giving a beautiful depth to this large, elegant shade.
The shade has extra long, double layer hand beaded fringe in beautiful matching tones. Custom pull chain adorns and illuminates the lamp. An Art Nouveau style finial tops the piece. This shade lights up beautifully! It is named for my favorite store in Berkeley, California.
Overall height is 65 inches to the top of the finial.
Shade dimensions are approximately 16 x 23 inches.
$4800 (firm)
SOLD

International shipping rates upon request.