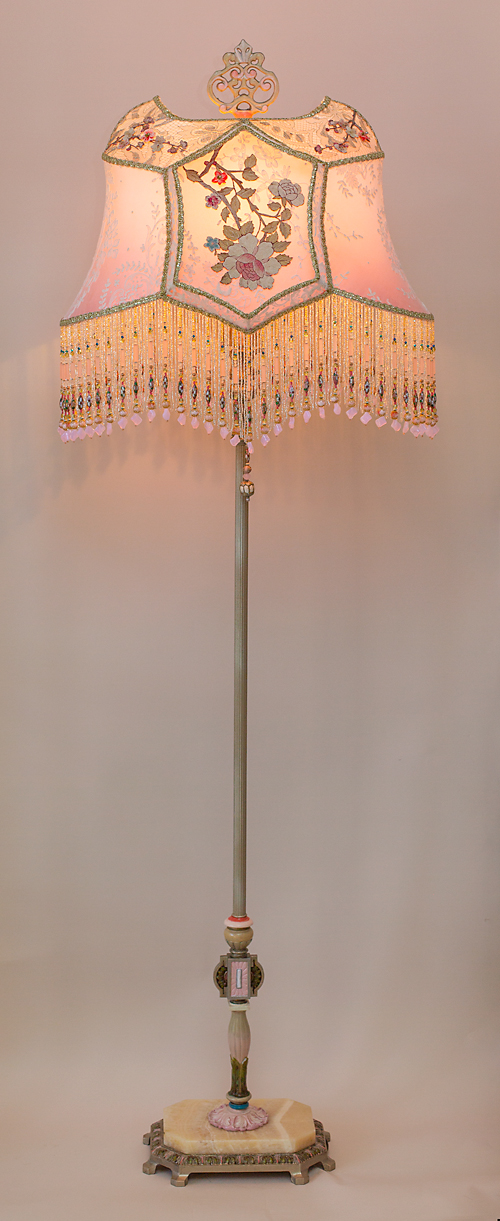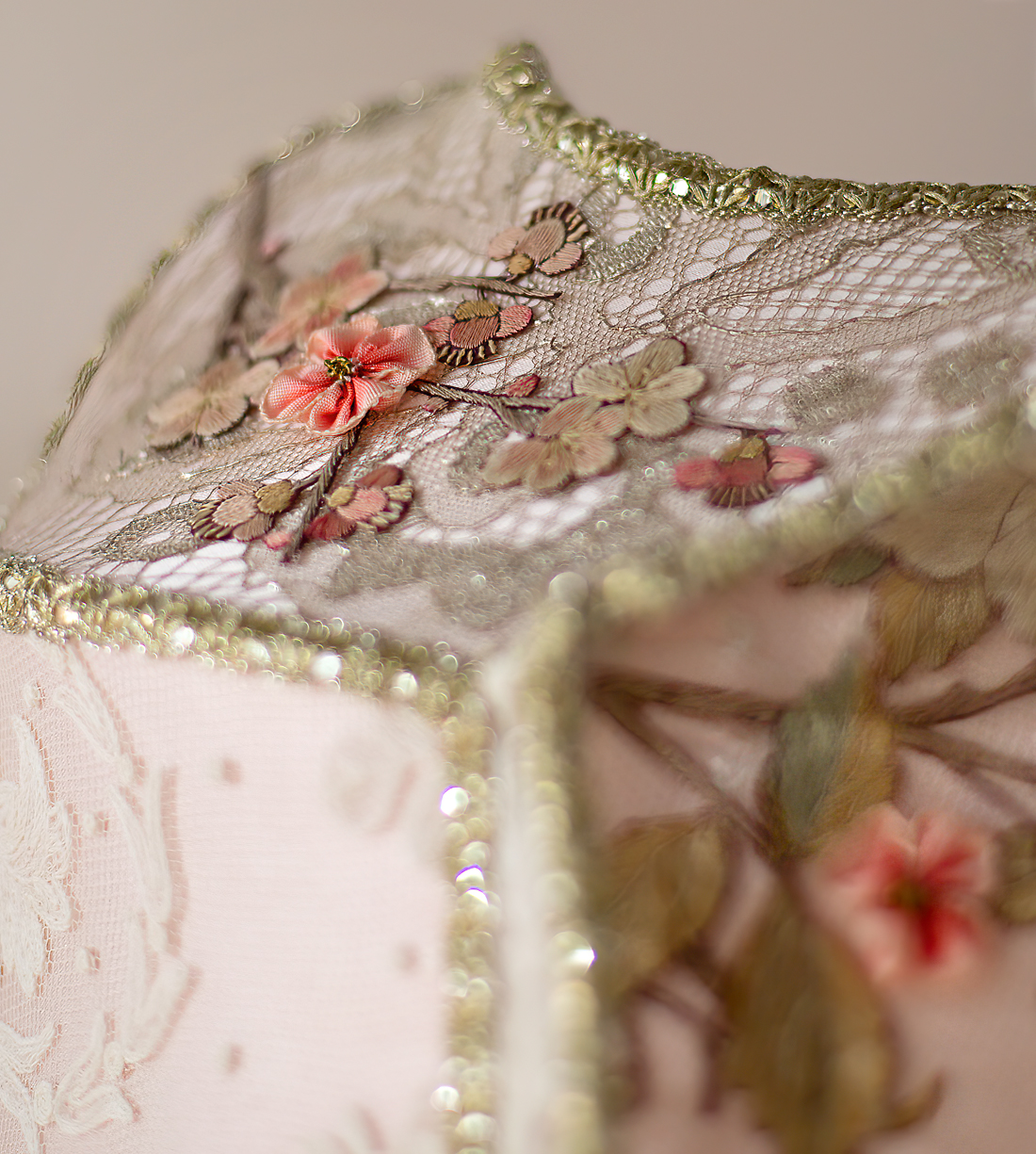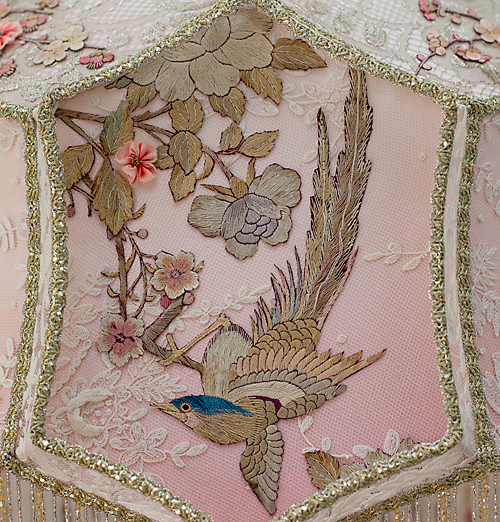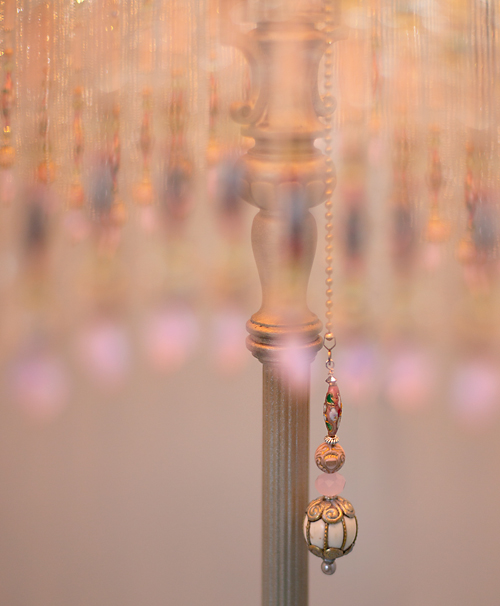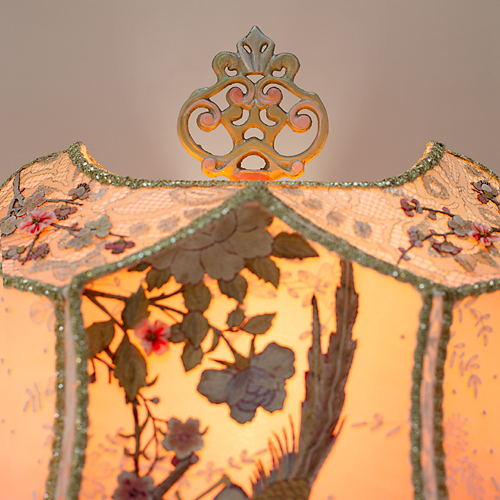 Chinoiserie & Peony Floor Lamp
#1758
SOLD
Stately tiered antique metal floor lamp with creamy onyx has been hand painted in champagne, coral-pink, white and tan. It resembles a beautiful wedding cake and holds a stately Chinoiserie & Peony silk lampshade. The shade is dyed pale to light pink and overlaid with antique white and ivory laces and a luxe antique silver metallic lace in the top panels. Beautiful period Chinoiserie cherry blossom appliqués and some vintage ribbon flowers dance around the top and center panels. Sparkly metallic trim adorns the edges and frames the center panels.
The center shadowboxes are the focal point of this shade and feature antique silk Chinese appliqués with a peony in one and a bird in flight in the other!
This lamp was inspired by the Queen's Suite at the Verride Palácio de Santa Catarina Hotel in Lisbon.
The shade has double layered hand-beaded fringe in tones of champagne, rose, cream and coral pink. A beaded custom pull chain turns on the lamp and a hand painted antique finial finishes the top.
Overall height is 65 inches to the top of the finial.
Shade dimensions are approximately 21 x 15 inches.
$3600. SOLD

International shipping rates upon request.