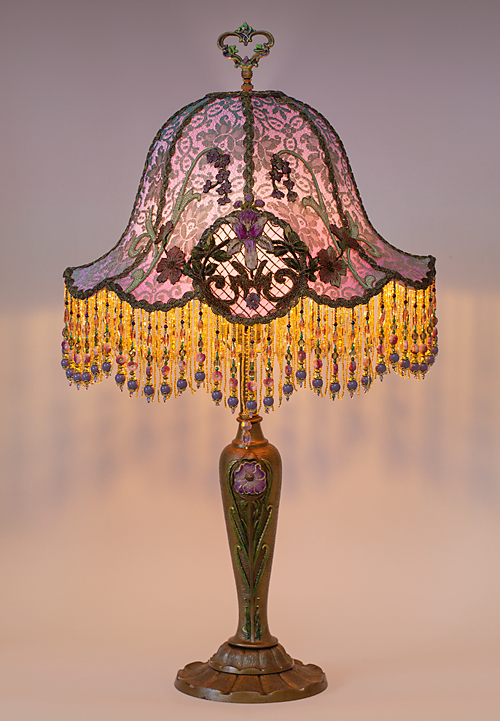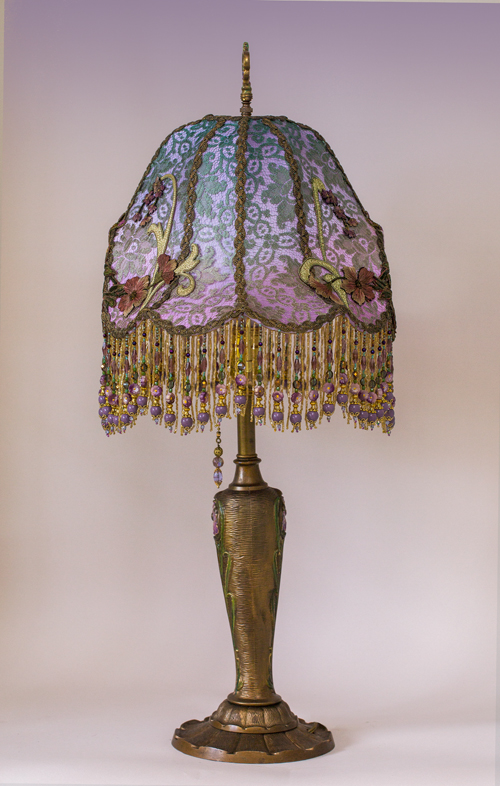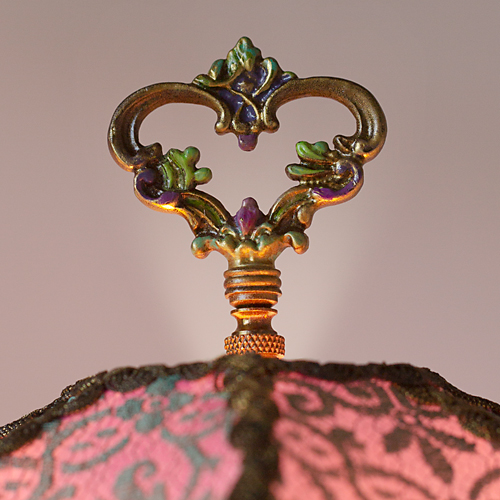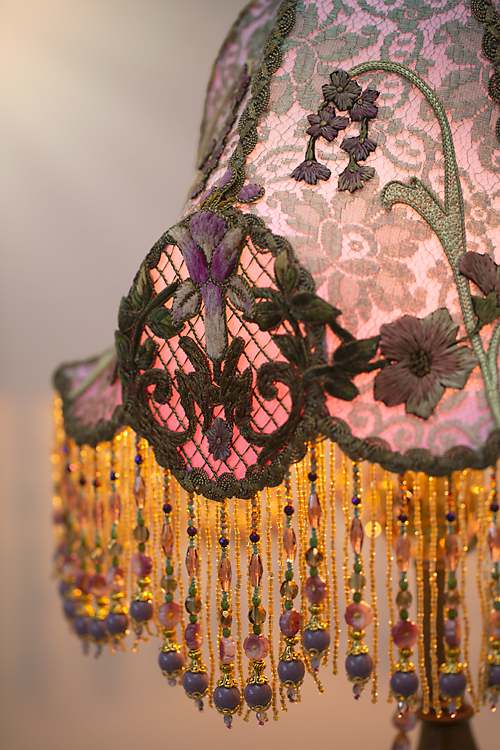 Lavender Crocus Art Nouveau Table Lamp
#1757
SOLD
Antique art nouveau style table lamp with cast poppy flowers has been hand painted and holds a hand-dyed Lavender Crocus Art Nouveau silk lampshade. The shade is ombré dyed from lavender to light violet and is covered with a beautiful Edwardian era dusty green silk lace on both sides. This lace is overlaid with a lovely assortment of antique silk and gold metallic French flowers that are mirrored on both sides. The centers feature gorgeous antique 19th Century French chenille crocus flower appliqués on old metallic mesh.
The shade has double layer, hand strung fringe in matching tones and is made with European glass and metal beads. A bespoke beaded pull chain illuminates the lamp. A hand-painted floral finial tops the piece.
Overall height is 29 inches to the top of the finial.
Shade dimensions are approximately 12 x 16 inches.
$2400.
SOLD

International shipping rates upon request.