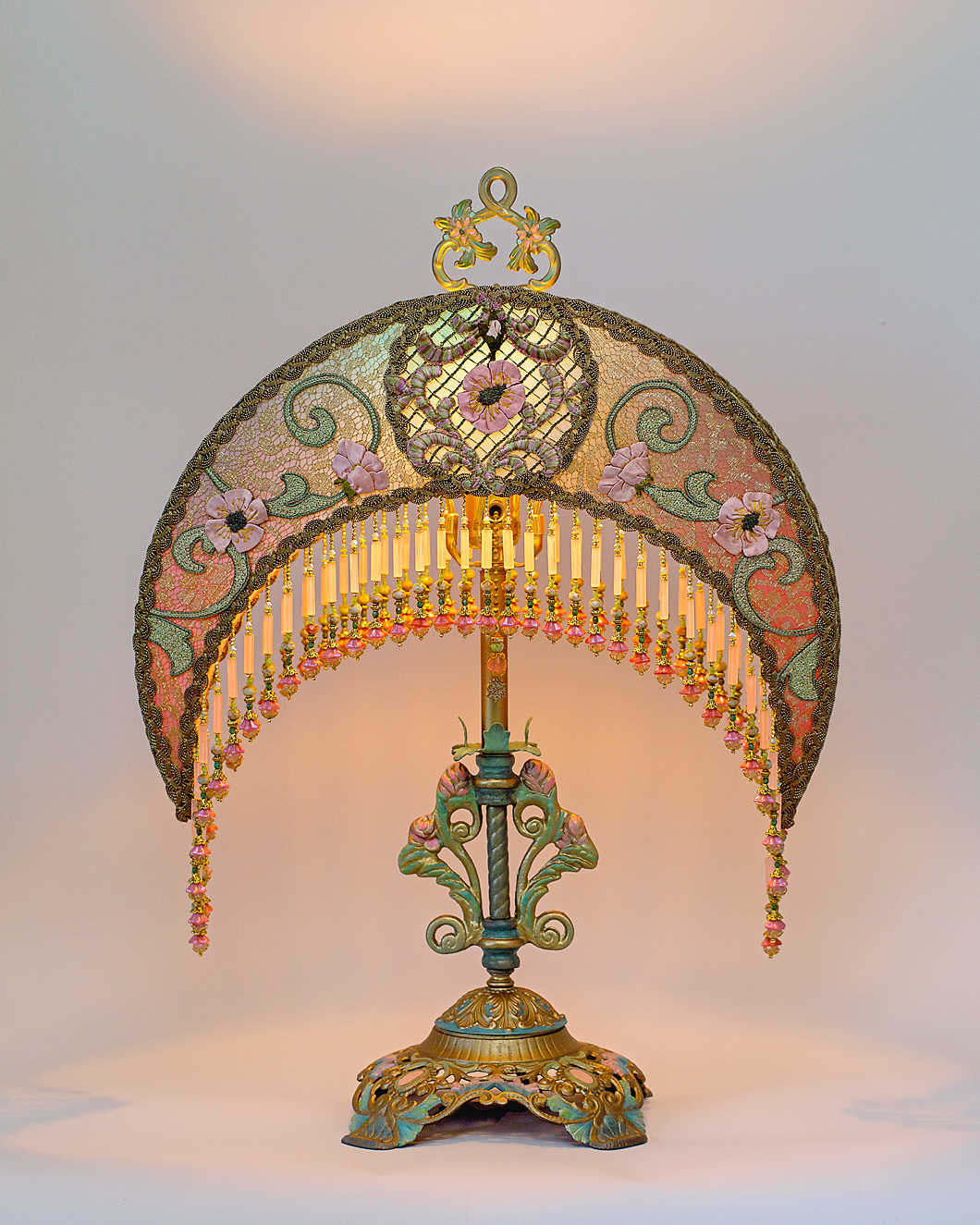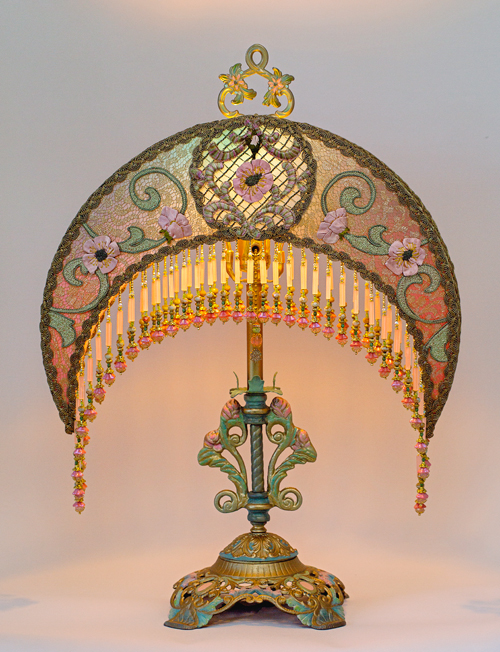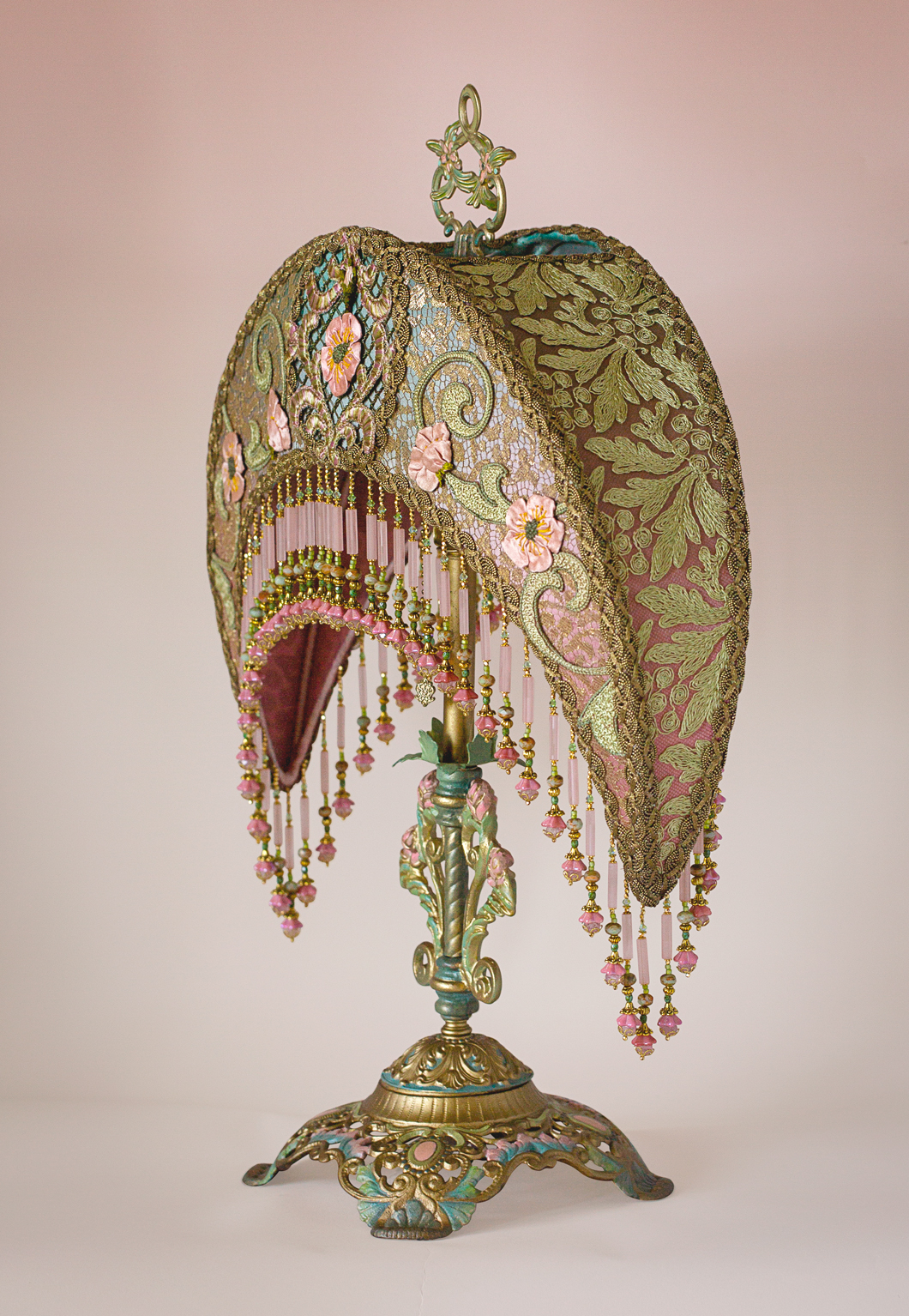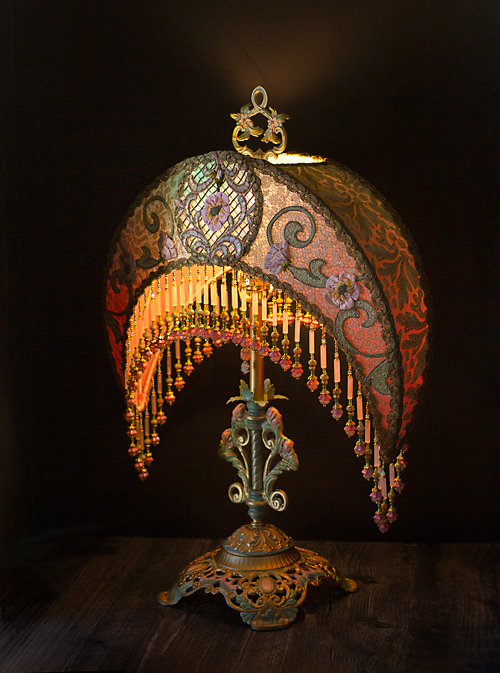 Art Nouveau Crescent Moon Table Lamp
#1755
An ornate, hand-painted antique lamp base with roses holds a hand-dyed Art Nouveau Crescent Moon silk lampshade. The shade is ombré dyed from muted pale pink to soft sage green and is covered with antique French metallic gold lace. Both sides feature Art Nouveau stylized scroll motifs that are embellished with antique handmade wild rose ribbonwork appliqués. Edwardian silk scroll appliqués are featured in the center panels. A beautiful antique leafy green lace is featured on the side panels. 
The shade has hand beaded fringe which includes some of my vintage matte pink beads from France. A beautiful, hand painted floral motif finial tops the piece. 
Overall height is 22 inches to the top of the finial.
Shade dimensions are approximately 17x6 inches.
$2600.
International shipping rates upon request.