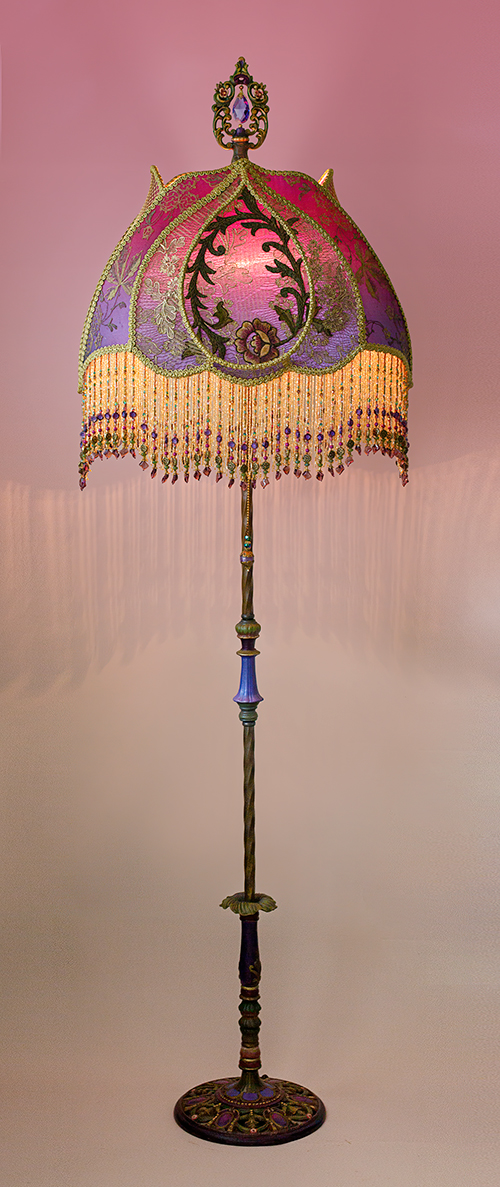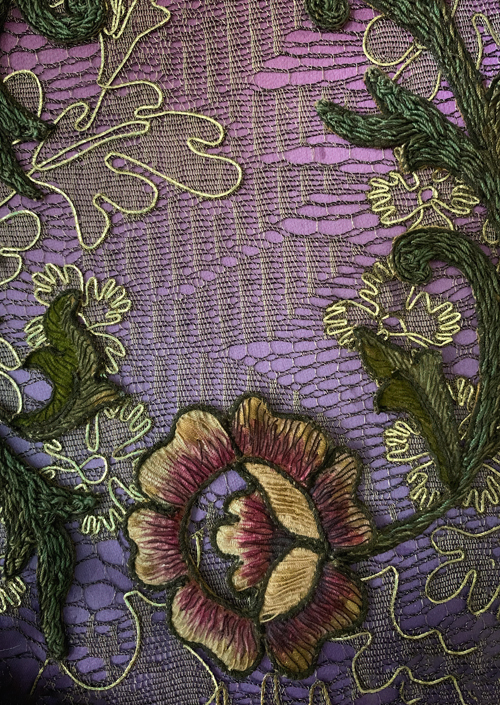 Victorian Jeweled Teardrop Lamp
#1746
SOLD
A large, heavy ornate antique floor lamp with a twirling center pole has been hand painted and holds a hand-dyed Victorian Jeweled Teardrop silk lampshade. The teardrop shade is ombré dyed from violet to plum and covered on the center panel and shadowbox sides with a beautiful raised gilded antique gold metallic lace. The sides feature antique metallic embroidered black netting. These gold laces contrast beautifully with the violet based silk and create a counterpoint on this large, elegant shade.
Wonderful William Morris style antique French chenille rose and vine appliqués are embedded in the teardrop shaped shadowboxes on both sides of the lampshade.
The shade has extra long, dramatic hand beaded fringe in beautiful jewel tones of purple, green and gold. A bespoke pull chain adorns and illuminates the lamp. An incredible large-scale finial with an European crystal prism really finishes off this stately lamp.
Overall height is 69 inches to the top of the finial.
Shade dimensions are approximately 22 x 15 inches.
$4700.
SOLD

International shipping rates upon request.