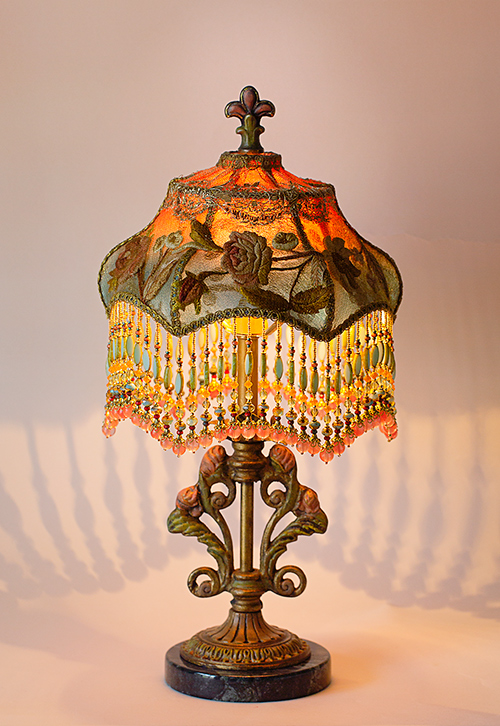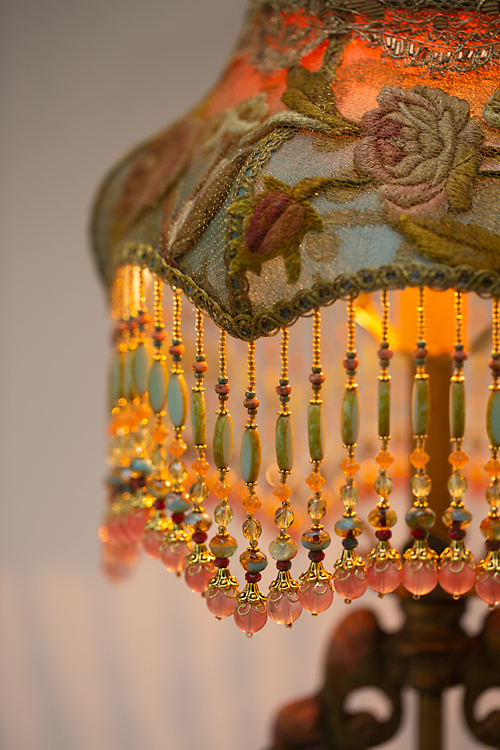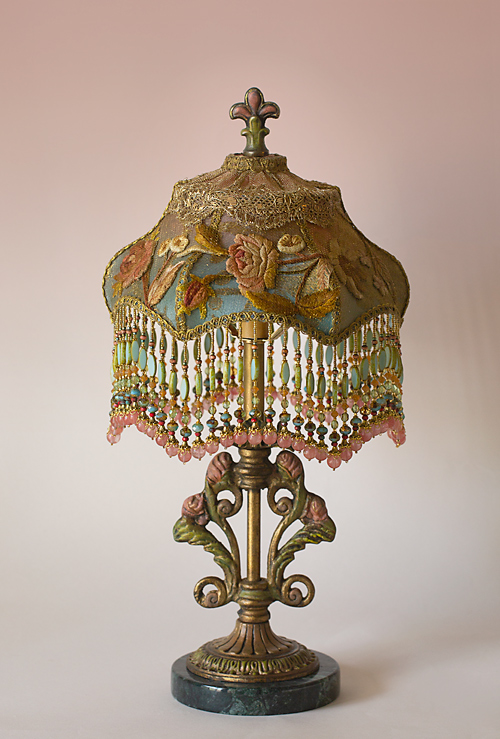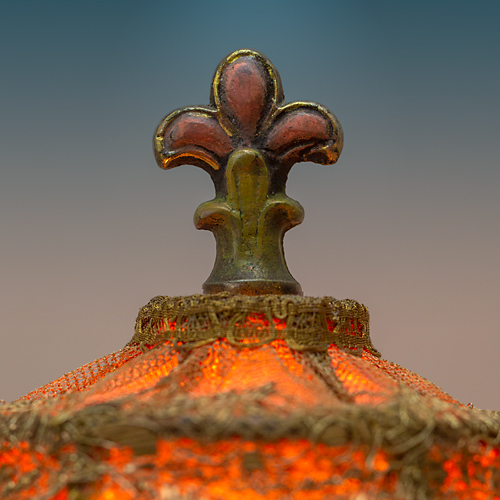 Mini Château Shinto Table Lamp
#1744
SOLD Pretty antique boudoir lamp with roses mounted on marble has been hand painted and holds a hand-dyed Mini Château Shinto silk lampshade. The shade is ombré dyed from deep warm muted pink to dusty teal and has a confection of antique (real) gold metallic laces and extremely scarce late 18th or early 19th Century trapunto (padded) embroidered floral appliqués in tones of gold, lavender, cream, light cocoa and muted pink. A gossamer rare French netting overlays the entire shade giving a beautiful shimmer to the entire shade.
The petite shade has long, hand beaded fringe in beautiful jewel tones. An antique 1920s era finial tops the piece. This lamp would be perfect for a bedside, nursery or small nook. It really warms up when lit!
Overall height is 17.5 inches to the top of the finial.
Shade dimensions are approximately 8 x 8 inches.
$1700.
International shipping rates upon request.