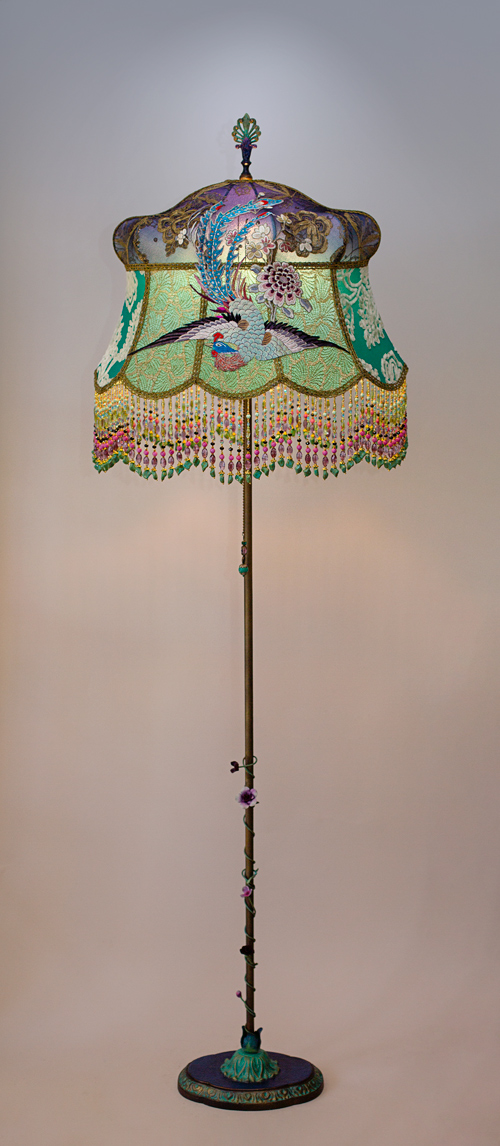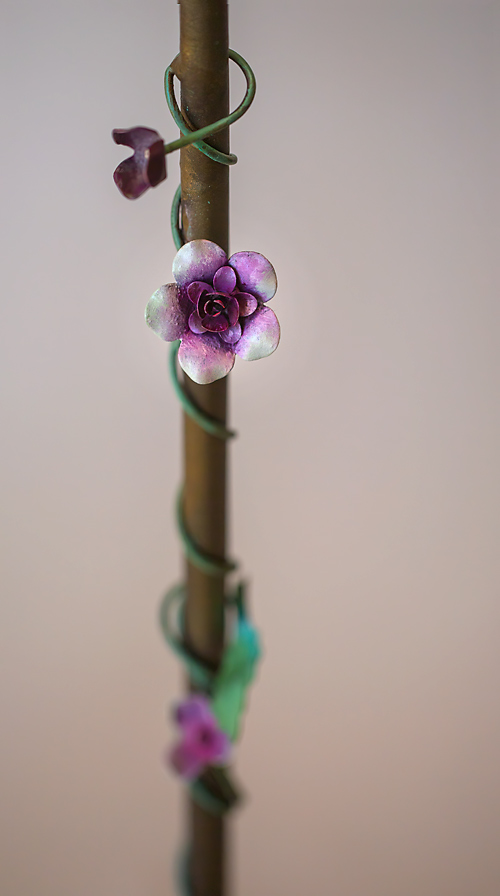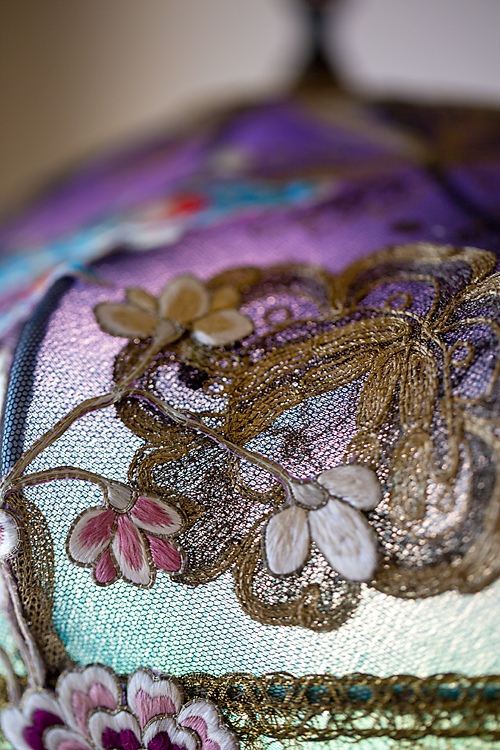 Rising Phoenix Chinoiserie Floor Lamp
#1743
SOLD
Antique floor lamp with twirling roses wrapped around the center pole has been hand painted and holds a hand-dyed Rising Phoenix Chinoiserie silk lampshade. The shade is ombré dyed from dusty ultraviolet to deep aqua green and covered all around with alternating panels of opulent gold antique metallic lace, 1920s devoré velvet on the sides and is covered on the front and back panels with incredible vibrantly detailed antique Chinese embroidery of peonies and birds. An opulent gilded rare French embroidered net overlays the top panels giving a richness to this seductive and exotic shade.
The shade has long, dramatic hand beaded fringe in beautiful jewel tones. A beaded pull chain adorns and illuminates the lamp. An antique 1920s era finial tops the piece. This is a showstopper!
Overall height is 65 inches to the top of the finial.
Shade dimensions are approximately 20 x 13 inches.
$5200
SOLD

International shipping rates upon request.