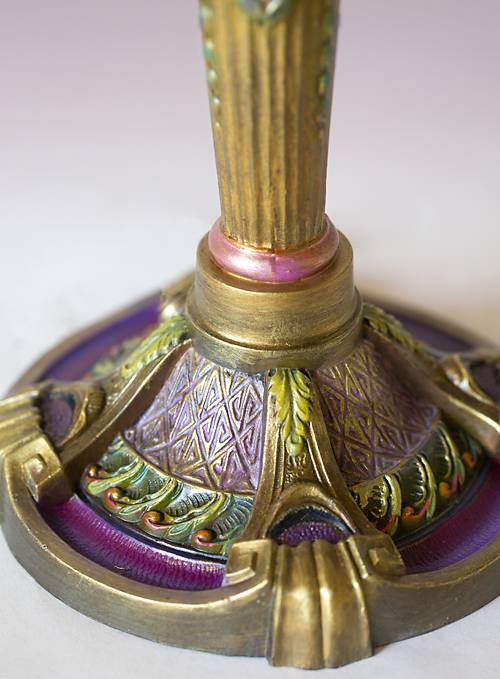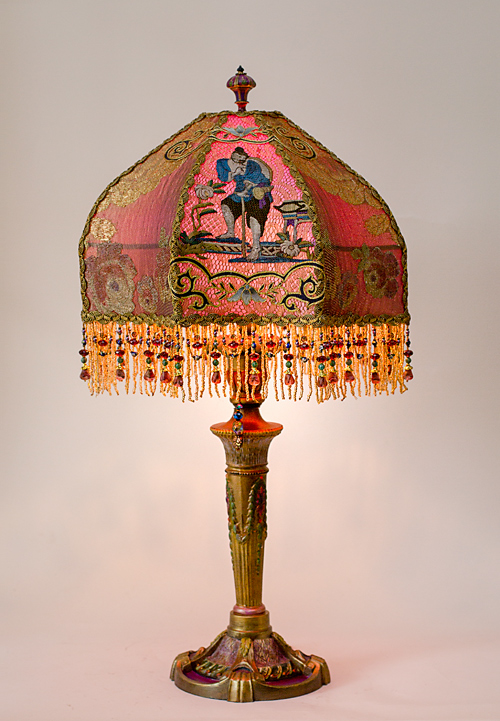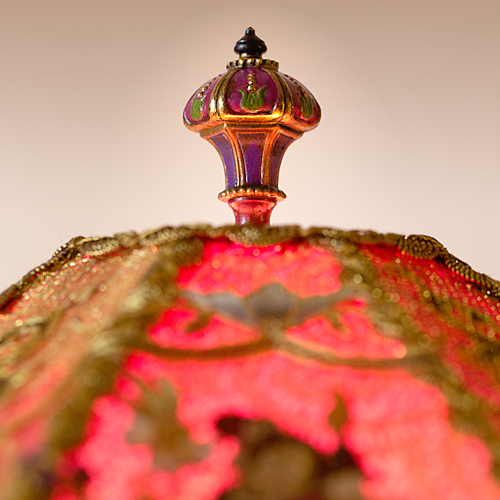 Plum and Gold Lamé Figural Chinoiserie Table Lamp
#1740
SOLD Empire style antique table lamp has been hand painted and holds a hand-dyed Plum and Gold Lamé silk lampshade. The shade is ombré dyed from red violet to plum and is covered on alternating panels with antique gold metallic lace and beautiful antique translucent floral lamé. The two feature panels contain antique Chinese embroidery, depicting figures — one is a woman carrying a vase and the other is perhaps Li Tieguai  ("the iron crutch") an irascible character benevolent to the less fortunate. The entire shade is then overlaid with gossamer, rare antique French metallic gold netting (a signature of my work) which gives a beautiful shimmer to this rich luminous shade.
The shade has double layer fringe with a drop loop hand beaded fringe in matching tones of gold, plum and green tones. A beaded pull chain illuminates the lamp which is topped with a colorful finial.
Overall height is 25 inches to the top of the finial.
Shade dimensions are approximately 12.5 x 12.5 inches.
$2950.
SOLD
International shipping rates upon request.