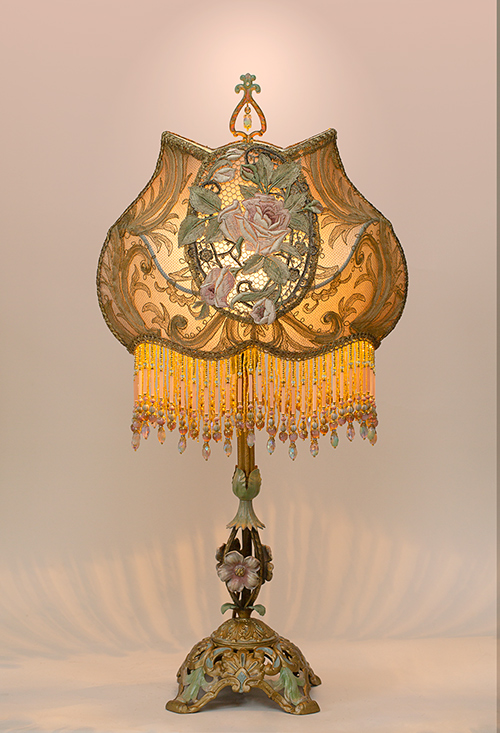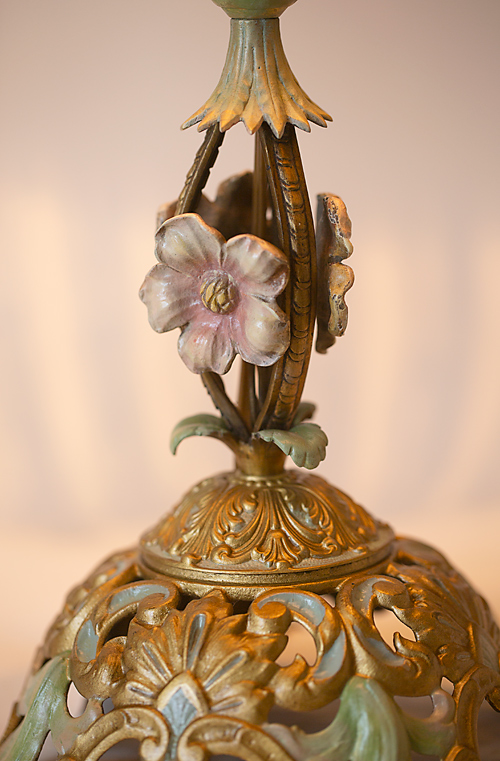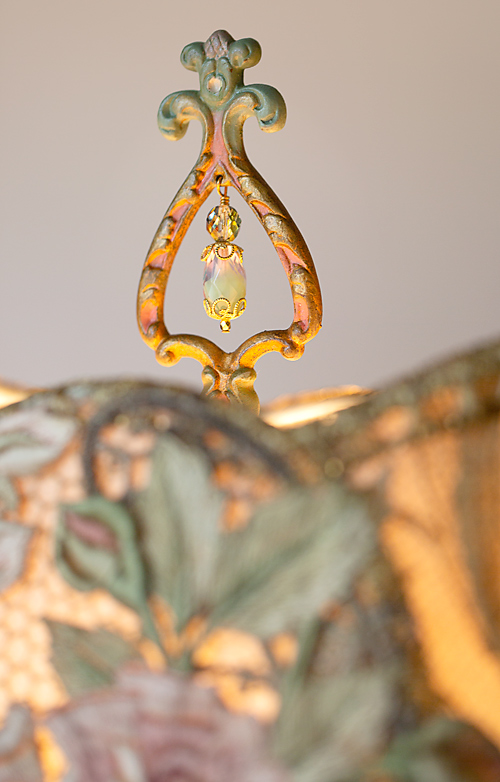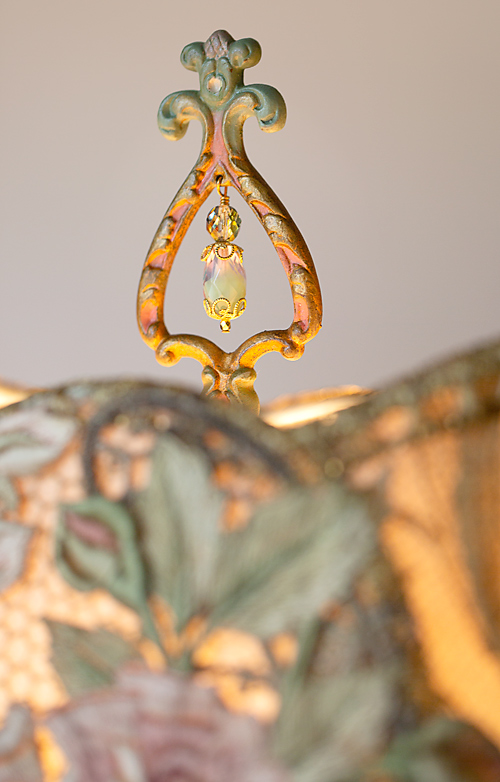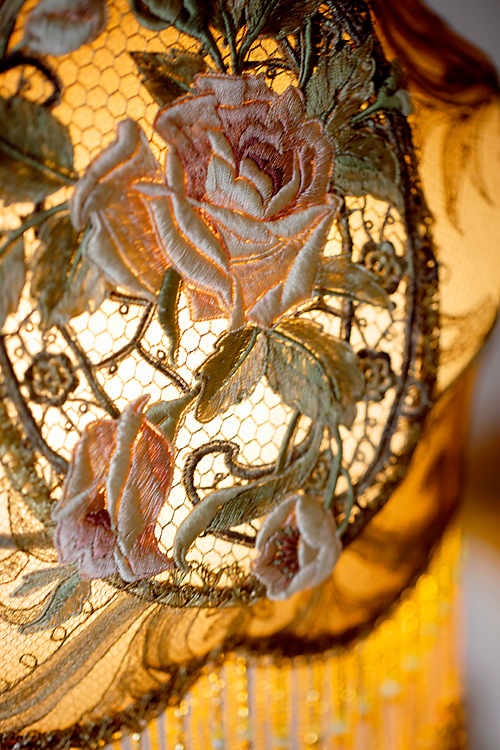 Cameo Rose Table Lamp
#1739
SOLD
Exceptional nouveau stylized antique table lamp with a three flower centerpiece has been hand painted and holds a hand-dyed Came Rose French silk lampshade from my personal collection. The shade is dyed a pale robin's egg blue and is covered on both side panels with exquisite, opulent antique gold metallic lace with swirl motifs. The center panels are covered in antique net and overlaid with the most exquisite Edwardian era pale pink rose appliqués. When I found these I actually cried. I have held on to them for years.
The shade has long, double layer fringe and hand beaded fringe made with rare, antique pale pink bugles and watery sea glass colored beads. A beautiful antique finial with a jeweled drop tops the piece.
Overall height is 28 inches to the top of the finial.
Shade dimensions are approximately 12.5 x 7 inches.
$3850.
SOLD

International shipping rates upon request.