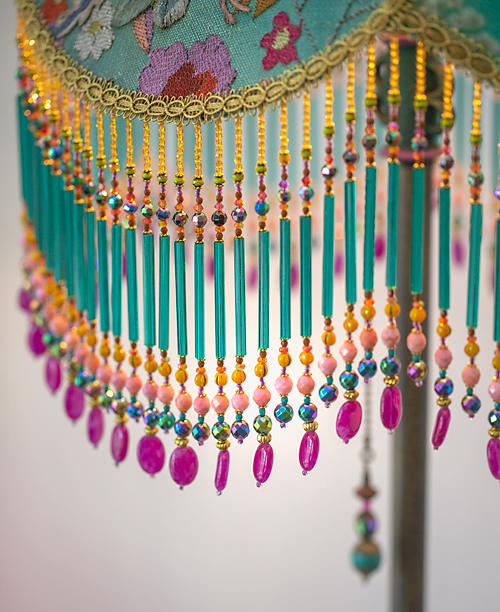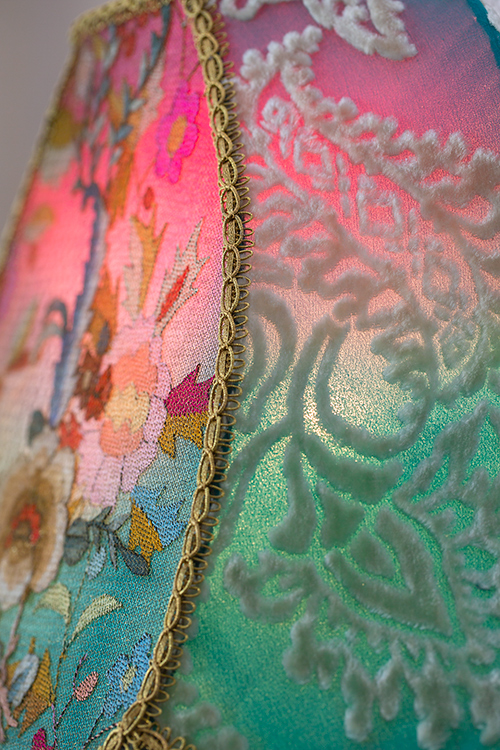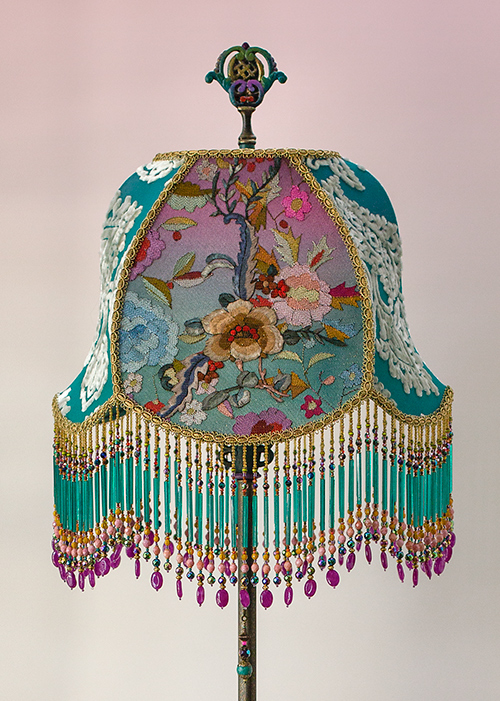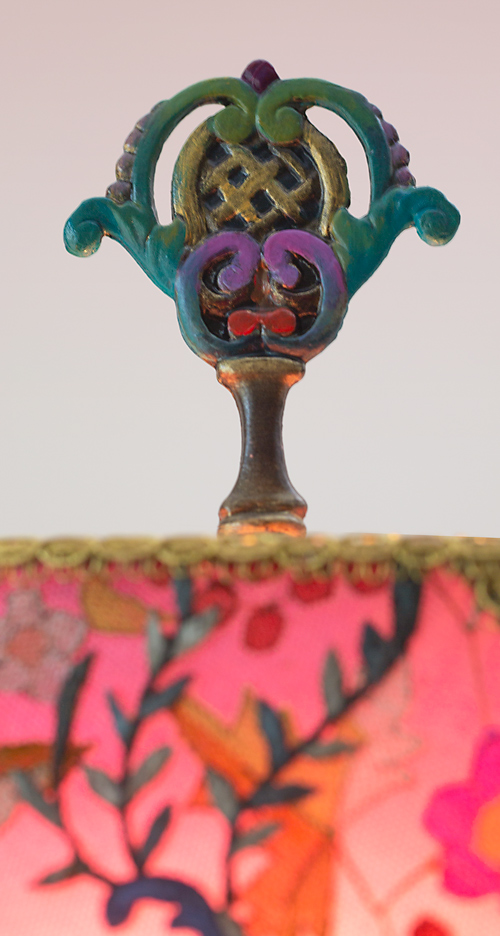 Biba of London Floor Lamp
#1738
SOLD
1920s flapper era antique floor lamp has been hand painted and holds a hand-dyed Biba of London silk lampshade. The shade is ombré dyed from deep pink to teal. Antique silk devoré velvet in emerald and cream cover the sides while the center panels feature an antique Spanish net tulle with colorful bold flowers in tones of pink, blue, green and lavender. The center panels are then overlaid with colorful antique silk floral appliqués.
The shade has incredible hand-beaded glass fringe which includes rare, long vintage bugle beads in emerald as well as other jewel tone European glass beads. Inspired by Biba, this lights up beautifully and is perfect for an elegant, bohemian interior. The beaded pull chain adorns and illuminates the lamp and an antique 1920s era finial tops the piece.
Overall height is 65.5 inches to the top of the finial.
Shade dimensions are approximately 16 x 12 inches.
$4150.
SOLD

International shipping rates upon request.