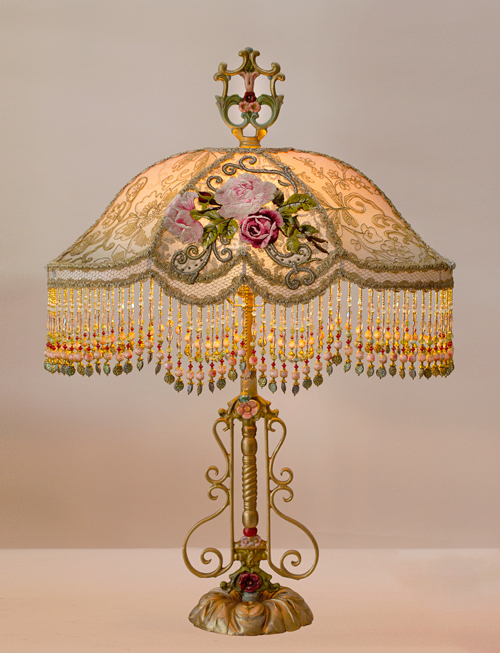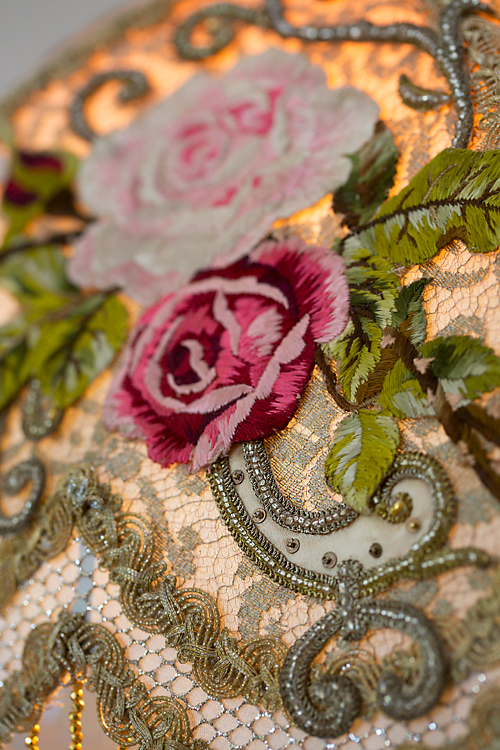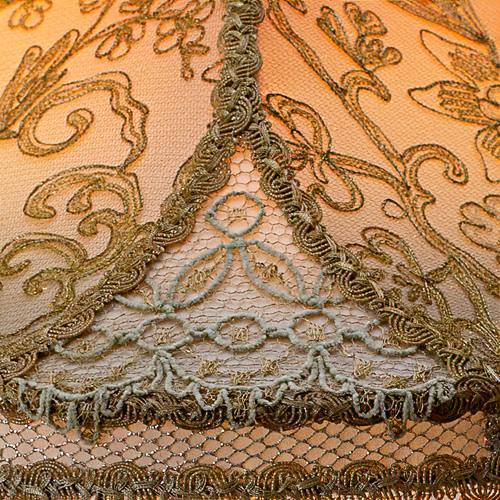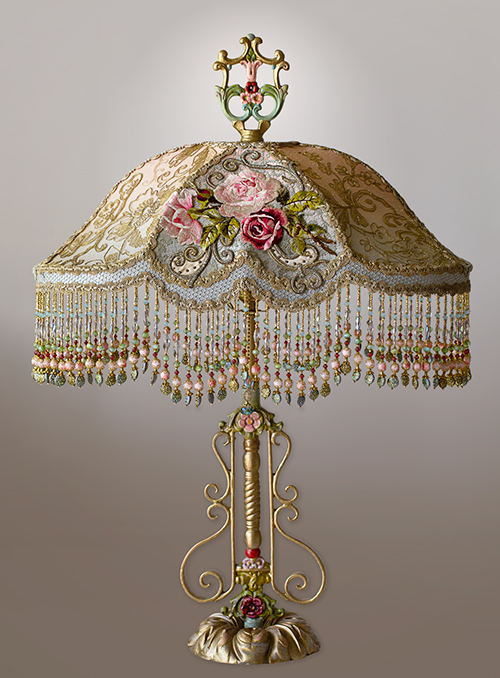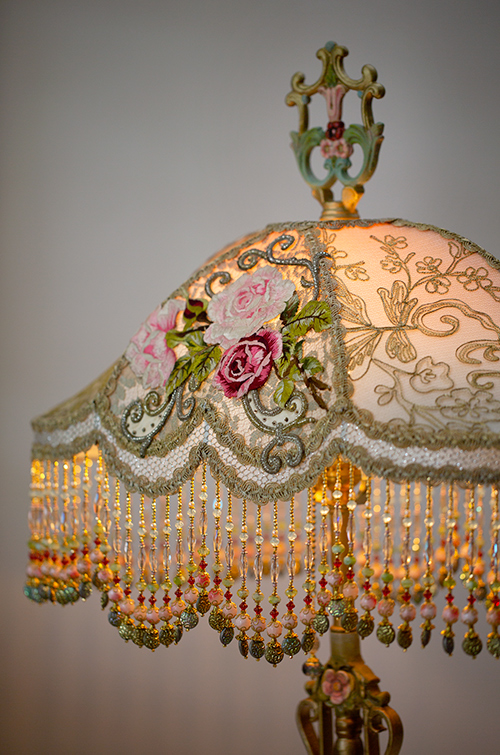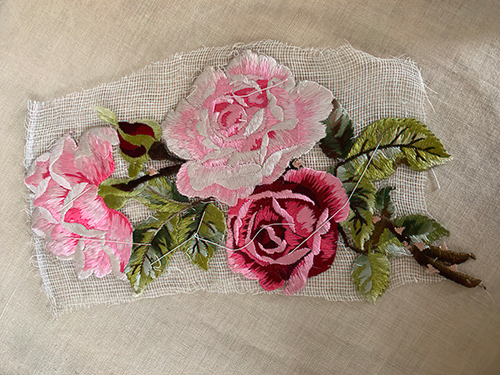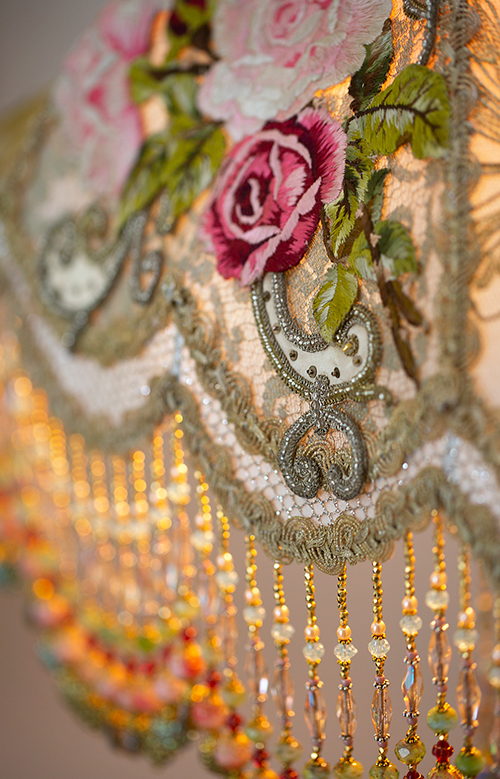 Wild Rose French Table Lamp
#1737
SOLD
Exceptional Art Nouveau stylized antique table lamp with a twirling center pole has been hand painted and holds a hand-dyed Wild Rose French silk lampshade. The shade is ombré dyed from blush to muted robin's egg blue and is covered on both side panels with exquisite, opulent antique gold metallic embroidery. The center panels are covered with an Edwardian era silk lace in a muted sage color. Featured on the front panel are the most exquisite and rare antique rose appliqués nested with very old (likely 1700s French) silk and sequined embellished swirls. The patina on these gilded textiles and the overlay of gossamer rare French netting (a signature of my work) give a beautiful shimmer to this large, elegant shade.
The shade has long, dramatic hand beaded fringe in beautiful matching tones of pinks, greens, red and silver as well as featuring 24k gold plated beads. An oversize dramatic finial tops the piece.
Overall height is 29.5 inches to the top of the finial.
Shade dimensions are approximately 20 x 11 inches.
$3500.
SOLD
International shipping rates upon request.