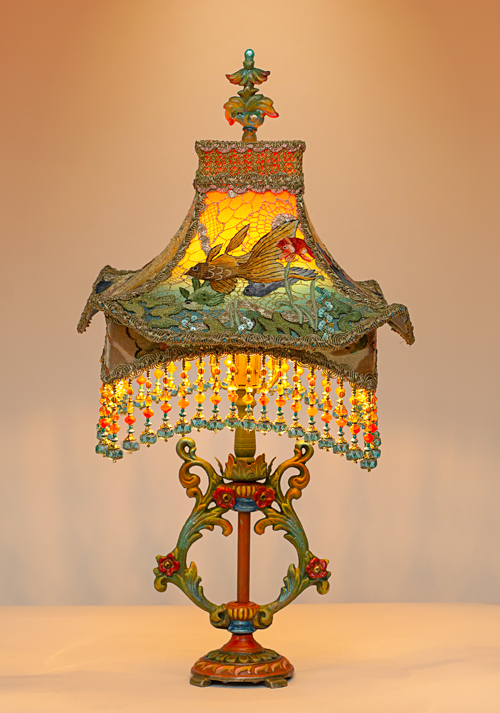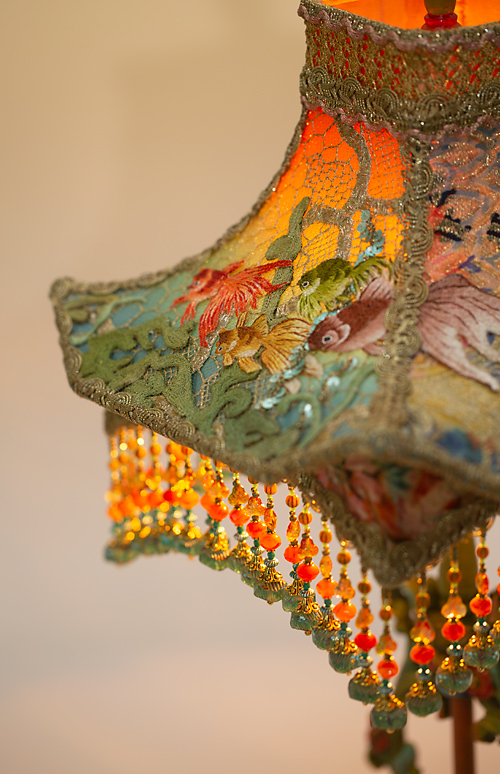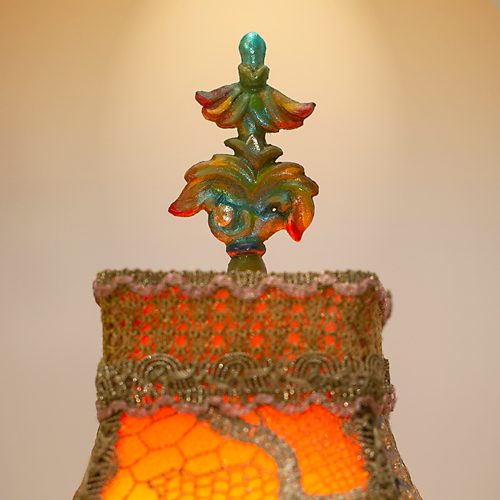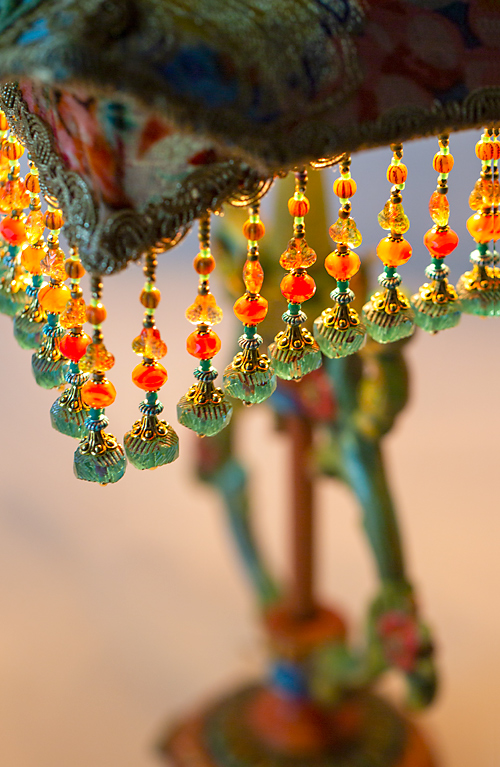 Petite Koi Temple Table Lamp
#1732
SOLD
Petite and ornate antique lamp has been hand painted and holds a hand-dyed Koi Temple silk lampshade. The shade is ombré dyed from burnt orange to aqua sea green and is covered all around with an assortment of antique Chinoiserie textiles that depict a magical underwater garden with koi. The sides feature an sumptuous, antique gilded silk lamé. A rare gossamer French gold metallic netting overlays the water garden panels giving a beautiful shimmer to this piece. 
The shade has hand-beaded fringe in beautiful colors including aqua blue, warm orange and reds as well as pale aqua green, gold, deep blue and a tiny pop of metallic turquoise. A 1920s finial tops the piece. This is a wonderful, colorful lamp that would fit almost anywhere!
Overall height is 20 inches to the top of the finial. Shade dimensions are approximately 11 x 11 inches.
$2200.
SOLD

International shipping rates upon request.