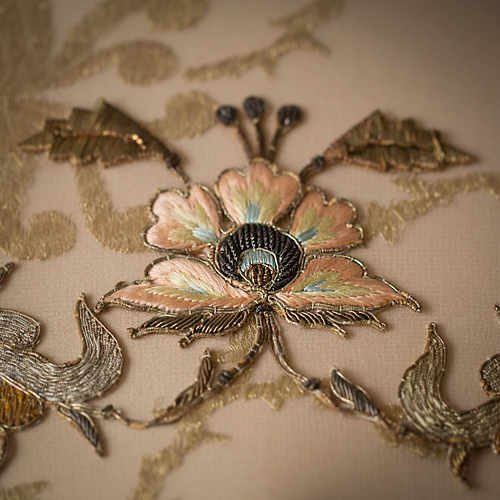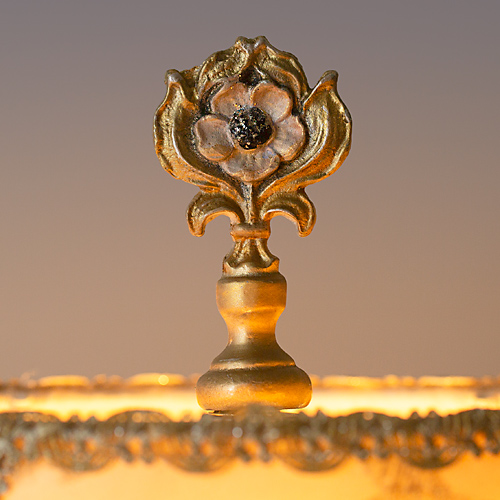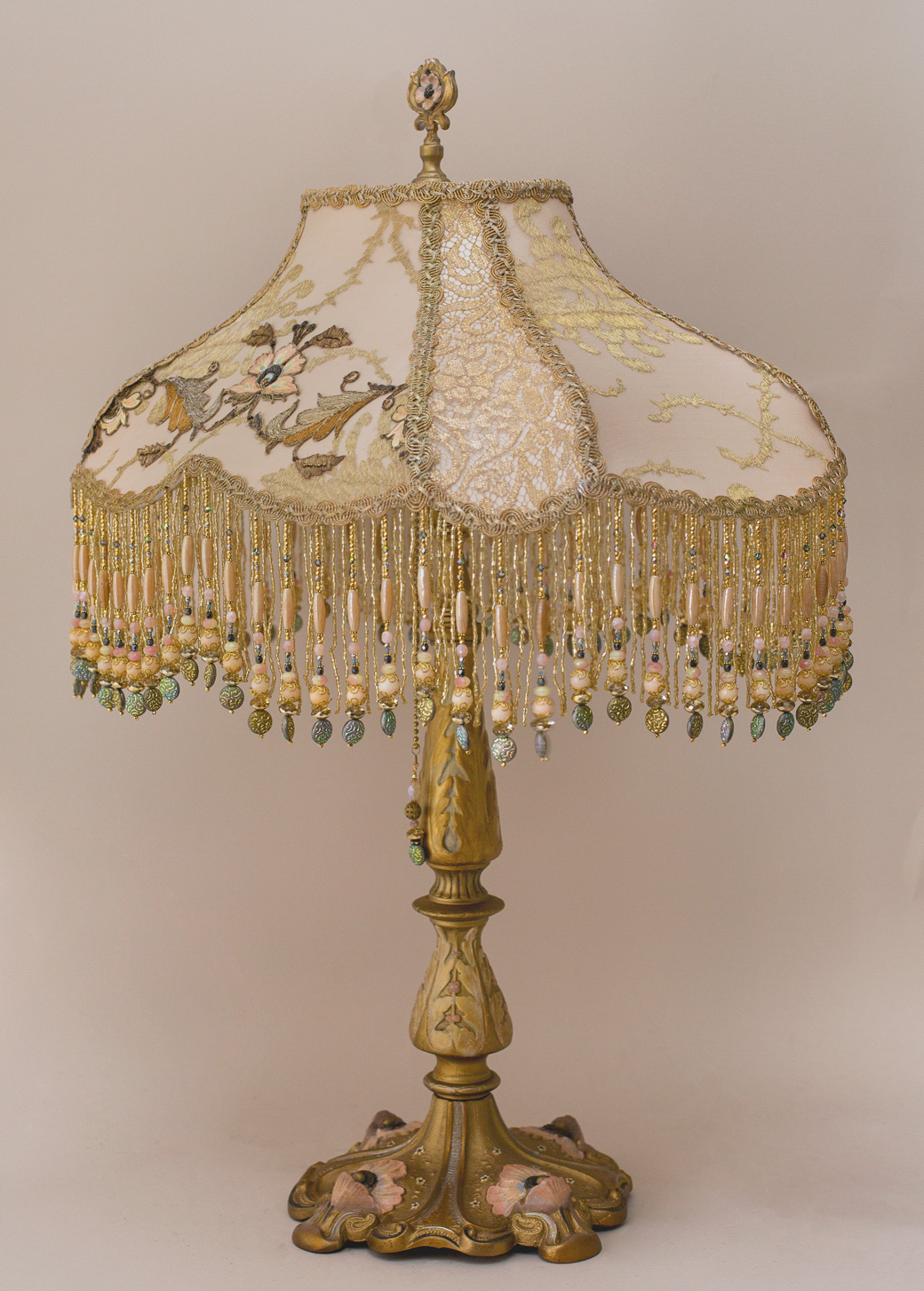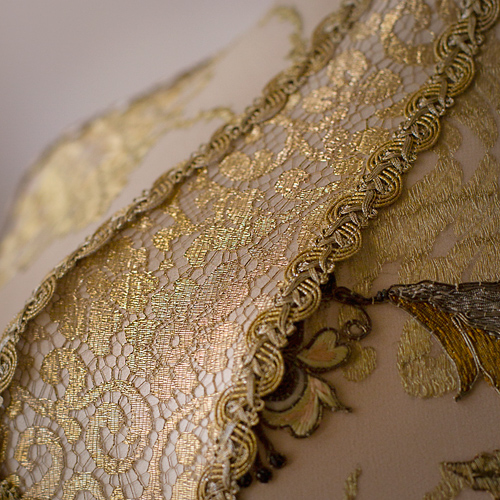 Exotic Swallow Table Lamp
#1728
SOLD
Exceptional nouveau stylized antique table lamp with exquisite flower motifs has been hand painted and holds a hand-dyed Exotic Swallow silk lampshade made with antique textiles. The shade is dyed champagne and the main four panels are covered with a beautiful antique gold metallic shot chiffon. The four corner panels feature an opulent stylized antique gold metallic lace. The front and back feature an exquisitely detailed and rare antique hand embroidery consisting of goldwork and silk embroidery in tones of silver, gold, light blue, pale peachy pink and buttery cream with accents of hematite. This is a large scale, elegant shade.
The shade has long, hand beaded fringe in beautiful matching tones. A beaded pull chain adorns and illuminates the lamp. A beautiful, floral finial tops the piece.
Overall height is 27 inches to the top of the finial.
Shade dimensions are approximately 19 x 13 inches.
$3300.
SOLD
International shipping rates upon request.