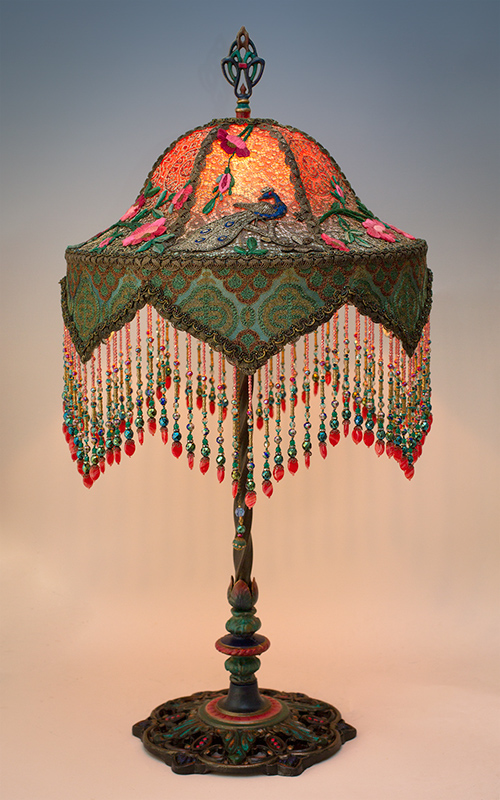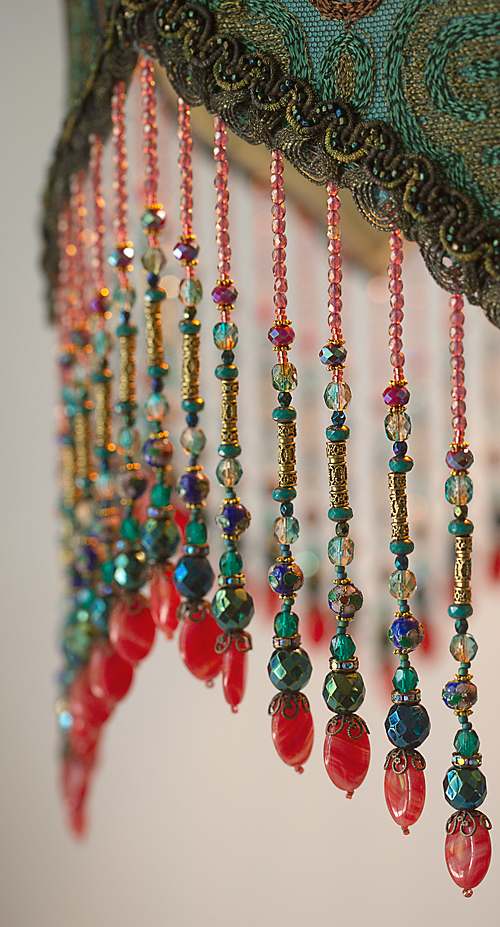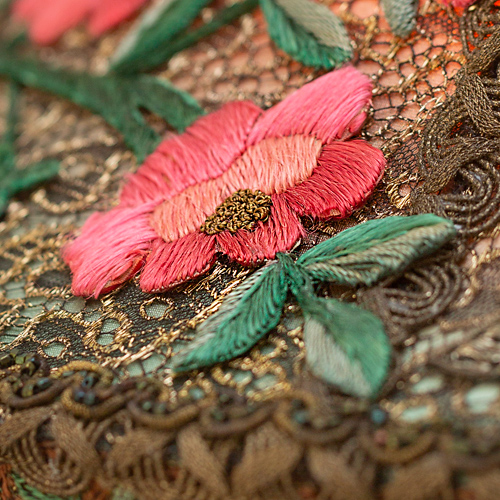 Bohemian Peacock and Roses Table Lamp
#1727
SOLD
Ornate, stylized 1920s era table lamp with dimensional motifs has been hand painted and holds a Peacock & Roses silk and beaded shade. The shade is ombré dyed from persimmon to teal blue green. The top panels are covered with a gold and black antique metallic lace and the bottom panels are covered with a very stylized 1920s art deco style antique embroidered net. The lace panels are overlaid with trailing light and dark raspberry colored embroidered flowers and the feature panel has the same flowers as well as a vintage peacock appliqué from India. Very rare Victorian era beaded trim accents the horizontal edges.
The shade has hand-beaded fringe in beautiful jewel tones of raspberry, gold, green and cobalt including cloisonnes beads. A beaded pull chain and art deco era antique finial finishes the lamp.
This is a tall table lamp whose overall height is 31.5 inches to the top of the finial. Shade dimensions are approximately 14 x 14 inches.
$2850.
SOLD
International shipping rates upon request.