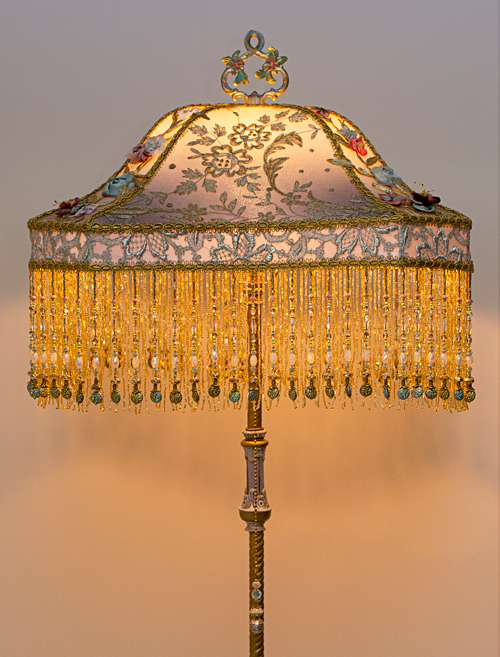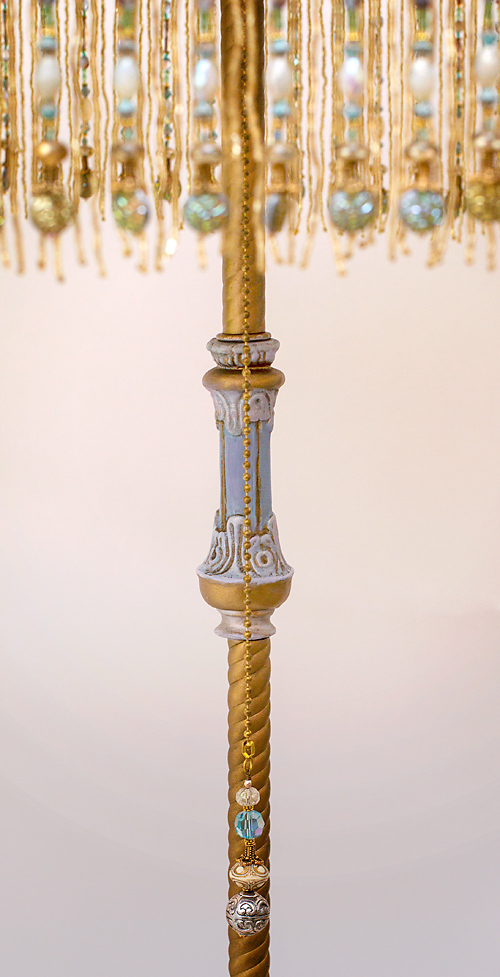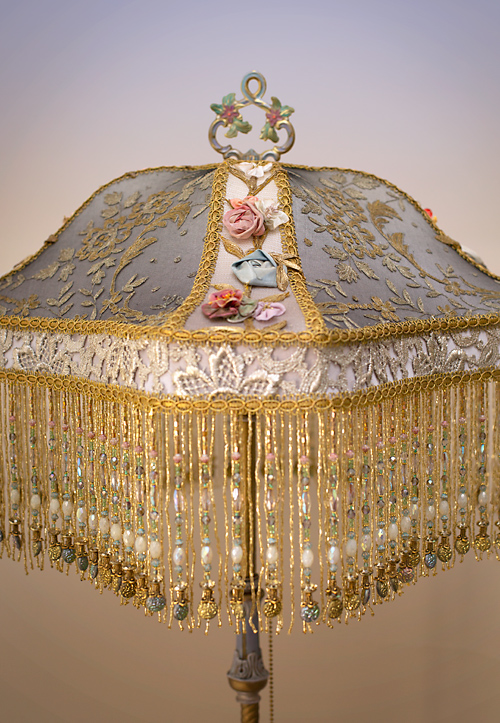 Blue Gray Gilded Ribbonwork Floor Lamp
#1724
SOLD
Elegant nouveau style antique floor lamp with a twirling center pole has been hand painted and holds a hand-dyed Blue Gray Ribbonwork silk lampshade. The shade is ombré dyed in pale blue gray and is covered on all four main panels with exquisite antique silver and gold embroidery on black net. The cuff is covered in a heavy silver antique metallic covered cotton lace and the four sides slope gracefully downward covered in an array of hand made ribbonwork flowers.
The shade has extra long, dramatic hand beaded fringe in beautiful matching tones. A beaded pull chain adorns and illuminates the lamp.
Overall height is 63.5 inches to the top of the finial.
Shade dimensions are approximately 18 x 18 inches.
$3600
SOLD
International shipping rates upon request.