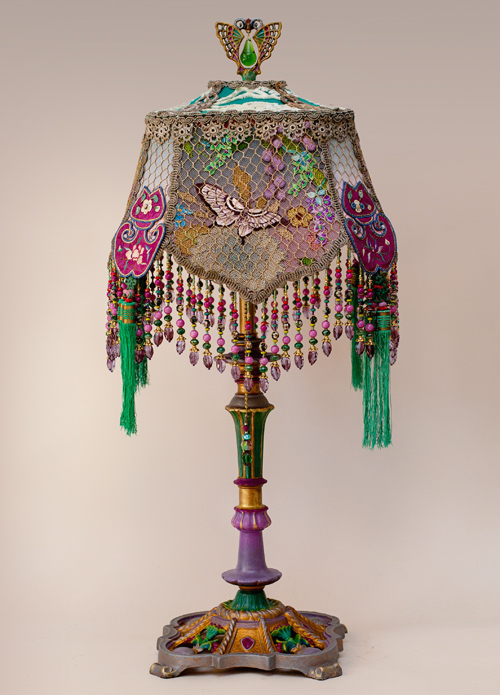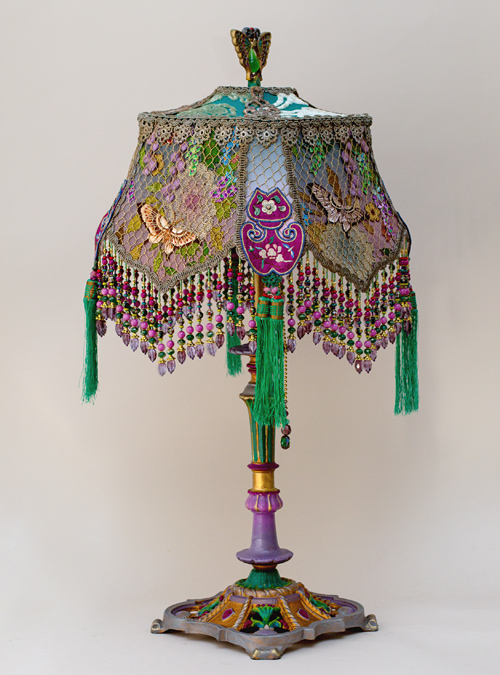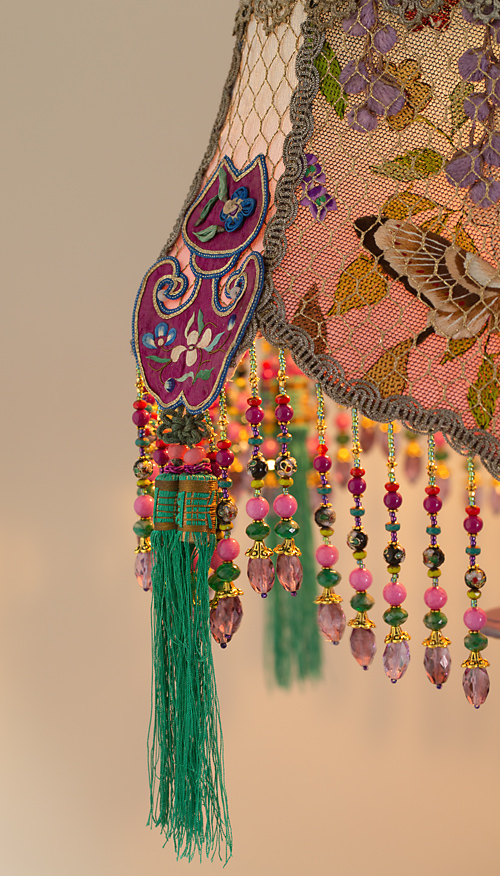 Butterfly Chinoiserie Tasseled Table Lamp
#1720
SOLD
Antique hand-painted base has similar curves which complement the Butterfly Chinoiserie Tasseled silk lampshade. The shade is hand dyed dark moody green into lilac and covered with antique fabrics including a Spanish net shawl, exquisitely sculpted flapper era devoré velvet, and features wonderful antique Chinese tassels and appliqués!
The lamp is overlaid on all panels with colorful antique floral and butterfly appliqués and gold netted mesh. The shade has hand beaded fringe that adorns the bottom and lights up beautifully. Antique glass jewel butterfly finial adorns the top. A beaded jeweled pull chain illuminates the lamp.

Overall height is 26.5 inches to the top of the finial.
Shade dimensions are approximately 11.5 x 11.5 inches.

SOLD
$2800.
International shipping rates upon request.