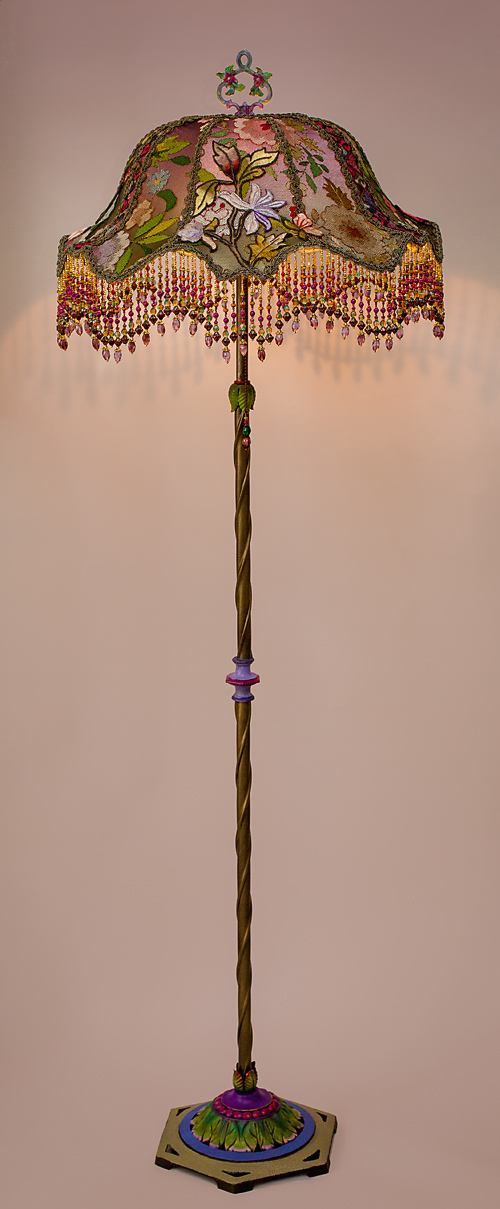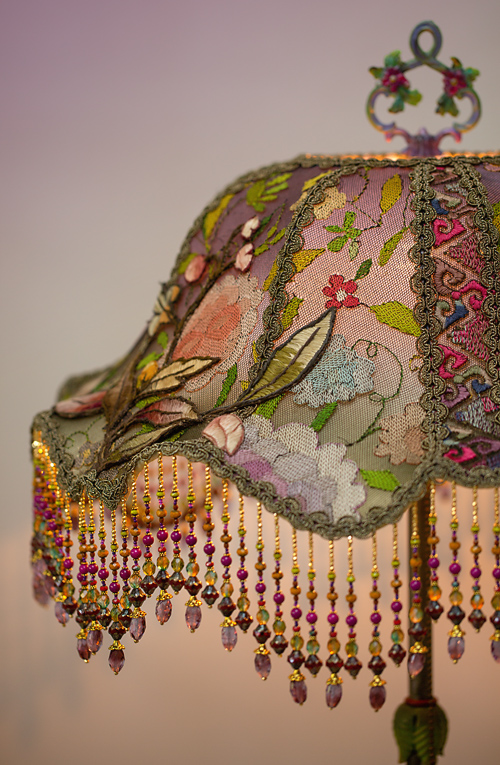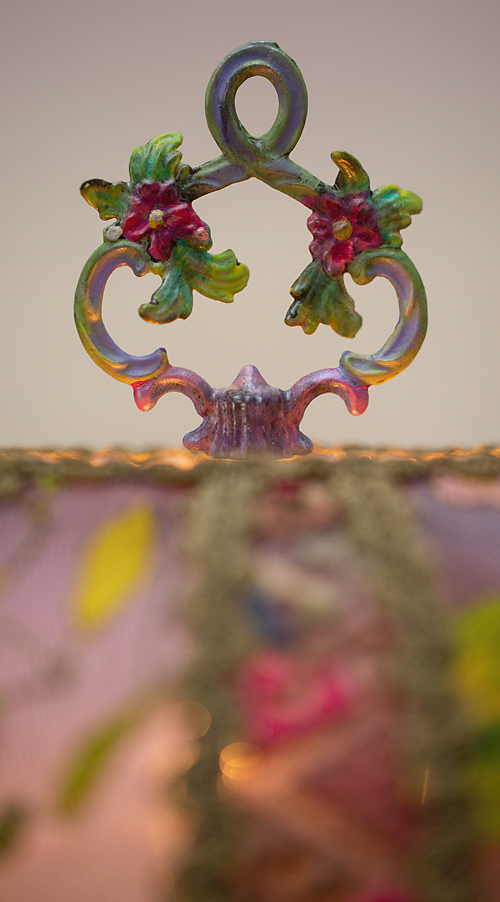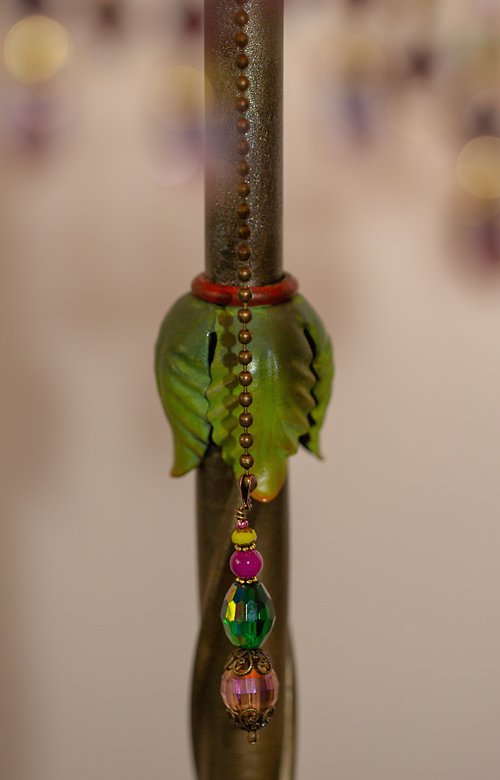 Night Garden Bella Floor Lamp
#1718
SOLD
Antique 1920s metal floor lamp with leaf and hammered metal base and a scrolling pole has been hand painted and holds a hand-dyed Night Garden Bella silk lampshade. The shade is dyed from dusty purple to muted green and is covered with antique black floral netting that gives a beautiful mysterious ambiance. Unusual flower and leaf appliqués from the 1800s overlay and adorn the floral net, creating a complex interplay of elements. Intensely colored netting is used on the smaller panels. I must confess I love this lamp! Colors include lavender, fuchsia, lime green, plum, golden yellow, red and bronze.
The shade has hand-beaded fringe in matching colors and lights up dramatically! Painted finial and bespoke jeweled pull chain finish the piece.
Overall height is 60.5 inches to the top of the finial.
Shade dimensions are approximately 19.5 x 19.5 inches.
SOLD
$4200.