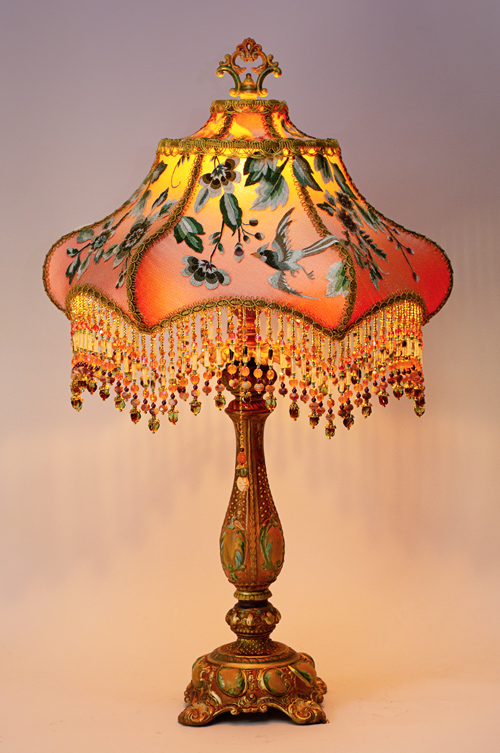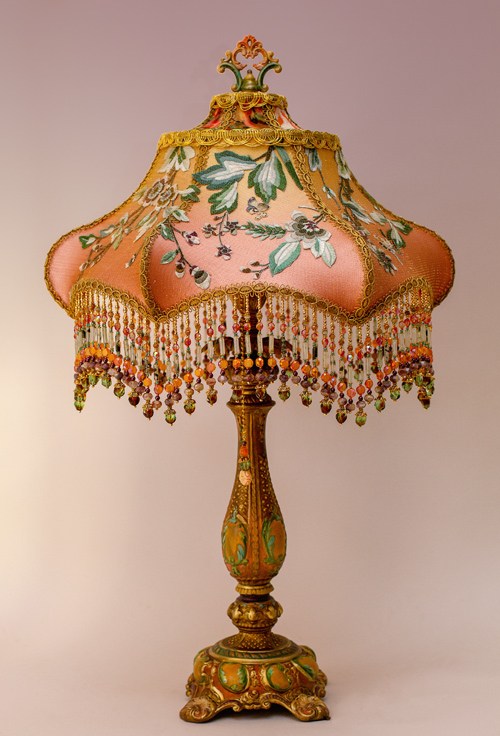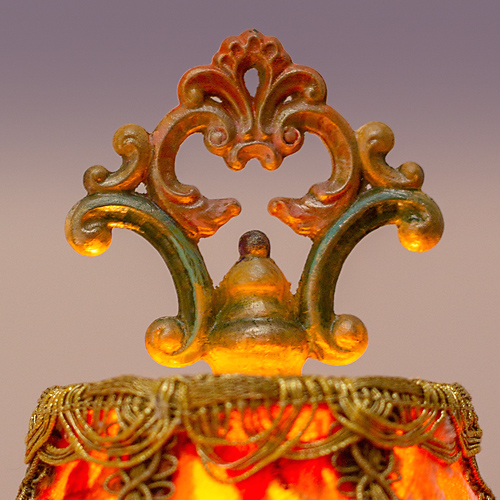 Golden Peony & Bird Table Lamp
#1717
SOLD
A wonderful antique metal table lamp base has been hand painted and holds a hand-dyed Golden Peony & Bird beaded silk lampshade. The shade is a dyed Naples yellow to muted peach with accent colors of green, white, coral, and brown. The six large panels are overlaid with antique silk Chinese appliqués of flowers, leaves and a bird in flight. These are overlaid with a rare antique French gossamer gold mesh that gives a beautiful sparkle! The top panel is a richly patterned and colorful devoré 1920s silk velvet with roses. Golden vintage trim accents the edges.
The shade has hand-beaded fringe in 24k gold, coral, green and pale mint and brown in matching tones. A finial and jeweled pull chain finishes the piece.
Overall height is 24 inches to the top of the finial.
Shade dimensions are approximately 13 x 13 inches.
$2600.
SOLD
International shipping rates upon request.