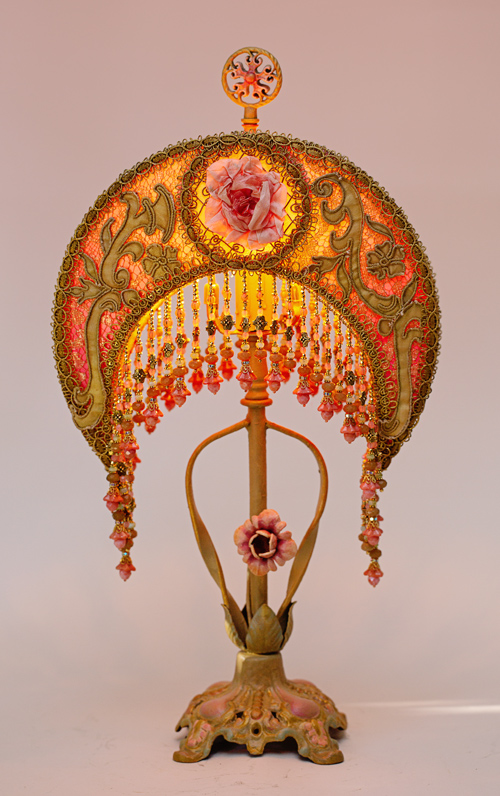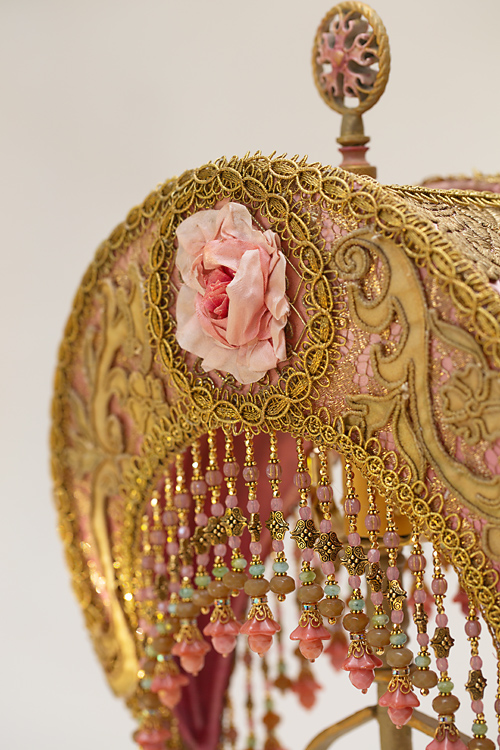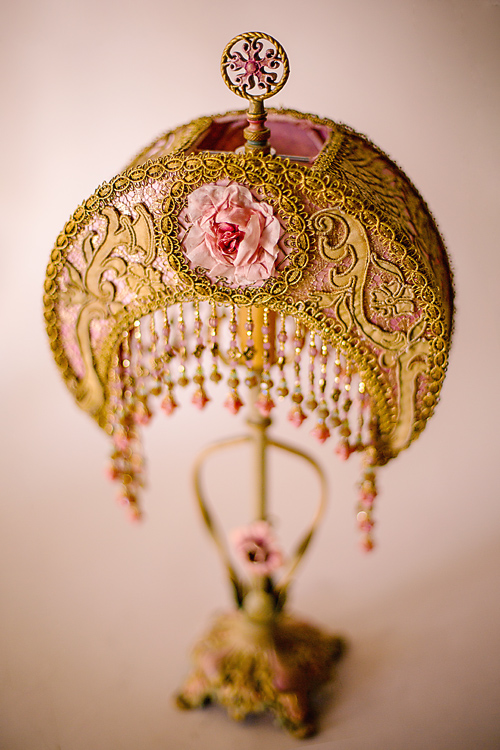 Petite Scroll and Ribbonwork Crescent Moon Boudoir Lamp
#1714
1920s floral boudoir lamp has been painted and holds a hand-dyed Petite Scroll and Ribbonwork Crescent Moon silk lampshade. The shade is ombré dyed from antique gold to rose and is covered on both sides with beautiful, antique French metallic gold lace which is then overlaid with very old scroll appliqués. Each center panel features a beautiful handmade,dimensional French ribbonwork silk rose! The sides are equally dramatic with a very heavy and opulent antique French gold lace, manufactured by the fame Lyon lace company Dognin-Racine (see below)!
The shade has hand beaded fringe in beautiful matching tones and flower end drops. A romantic lamp that is perfect for a bedside table or nook.
Overall height is 17 inches to the top of the finial.
Shade dimensions are approximately 9.5 x 4.5 inches.
$1700.
International shipping rates upon request.