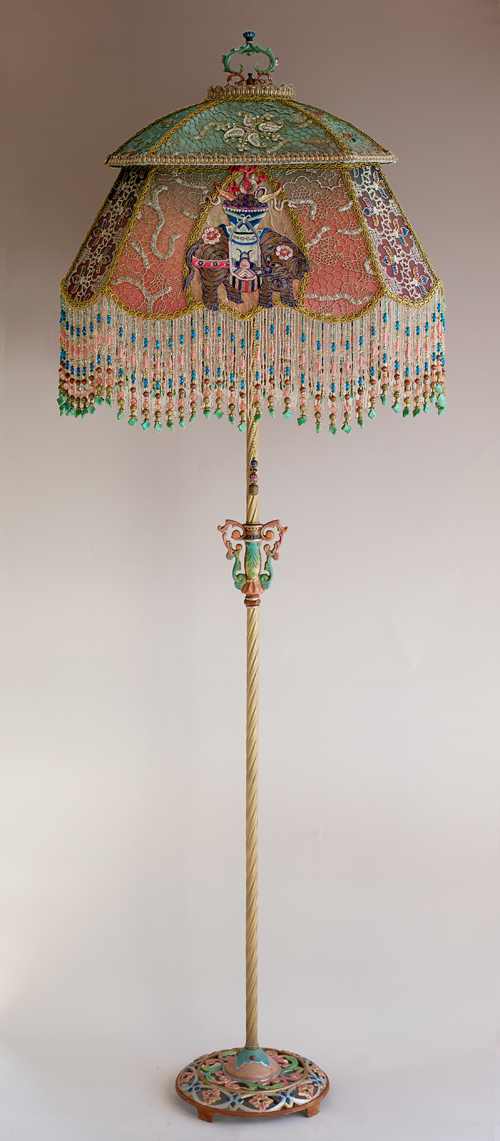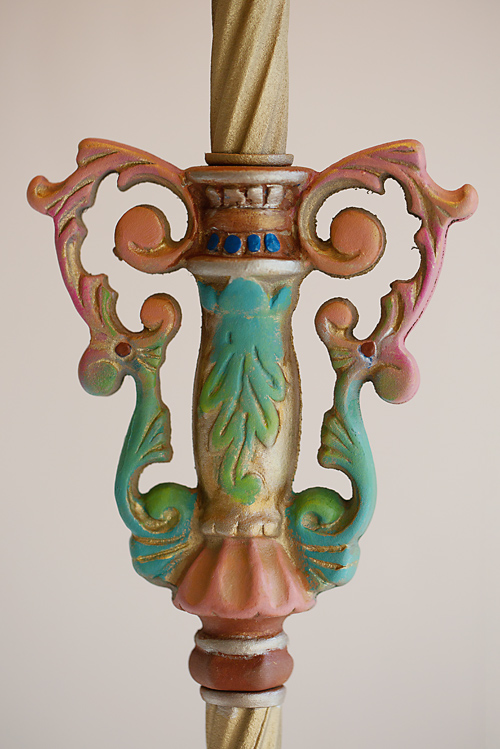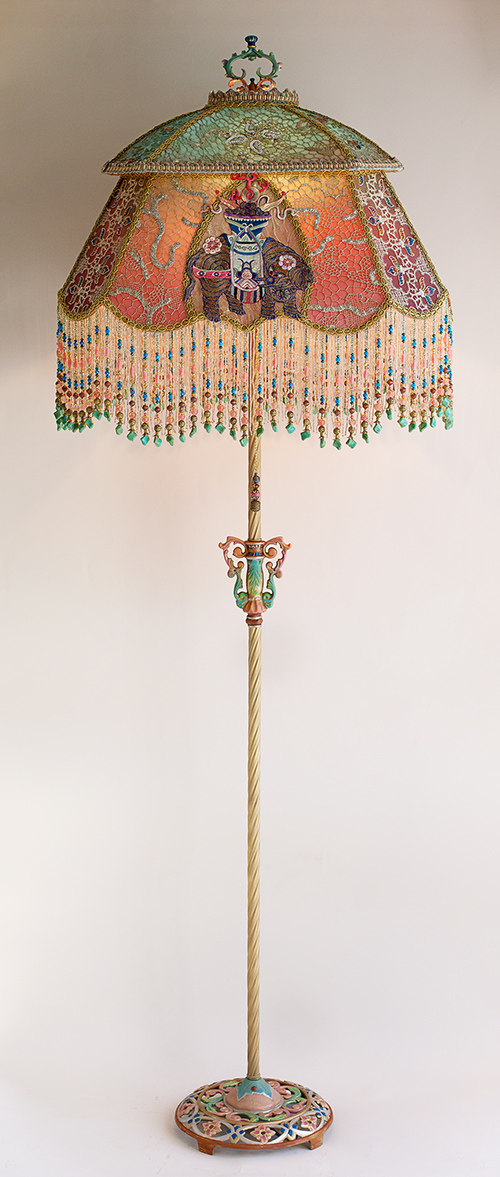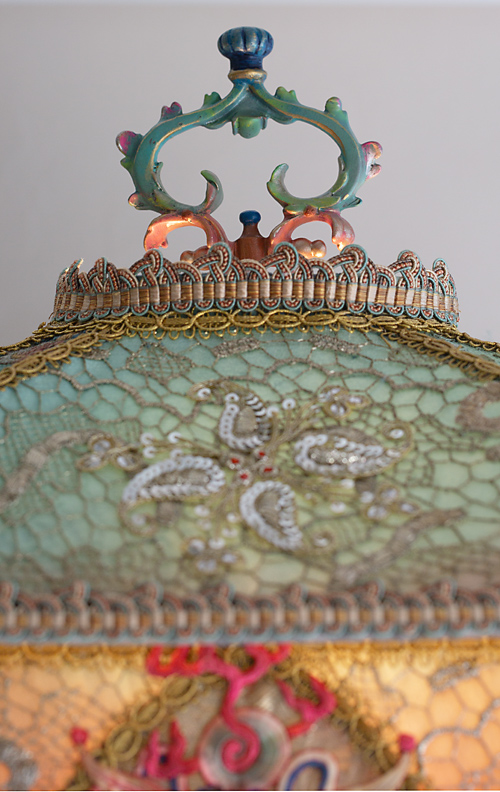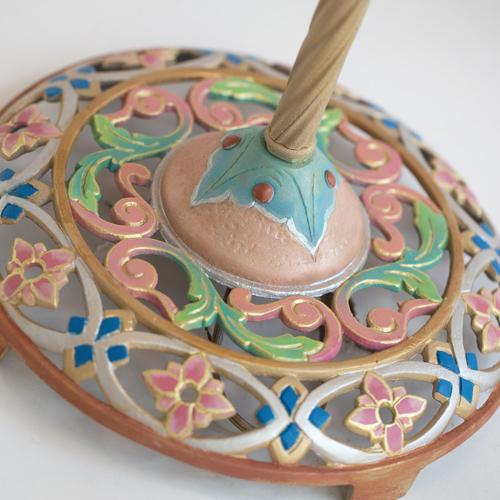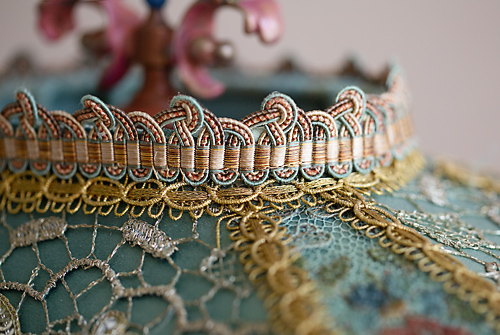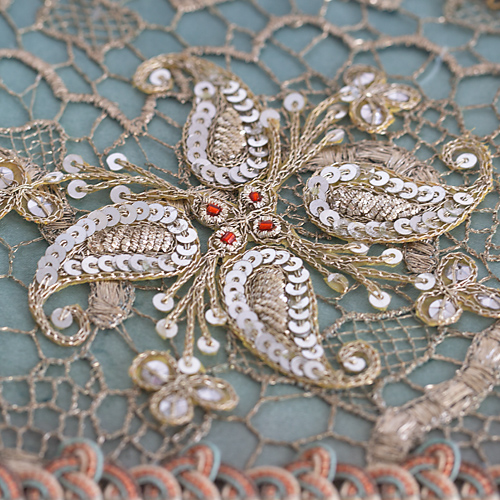 Bohemian Lucky Elephant Floor Lamp
#1711
SOLD
The jewel of this collection is an exceptional nouveau stylized antique floor lamp with a twirling center pole that has been hand painted and holds a hand-dyed Bohemian Royal Elephant silk lampshade. The shade is ombré dyed from teal to deep muted coral and is covered from top to bottom with beautiful and exotic antique textiles. The larger panels are covered with scrolling antique silvery gold metallic lace and the four corner panels feature intricately detailed and colorful bohemian silk lace. The center panels are covered with 1920s era gold and coral lamé fabric which are then overlaid with phenomenal Chinese Elephant embroidered metallic and silk appliqués!
The elephant is considered an auspicious animal in Chinese symbolism and when shown carrying a treasure vase on its back (as depicted here) symbolizes good luck and peace as the pronunciation of the words for vase and peace are the same. The flaming pearl, seen here in the vase, often represents magical powers and the granting of wishes. Decorative antique sari embellishments adorn the top panels above the elephants.
The shade has extra long, dramatic hand beaded fringe in beautiful tones of silver, turquoise, blue and deep coral. A beaded pull chain adorns and illuminates the lamp. A large finial tops the piece. This is a showstopper!
Overall height is 67 inches to the top of the finial.
Shade dimensions are approximately 21 x 14 inches.
SOLD
$5800.
International shipping rates upon request.