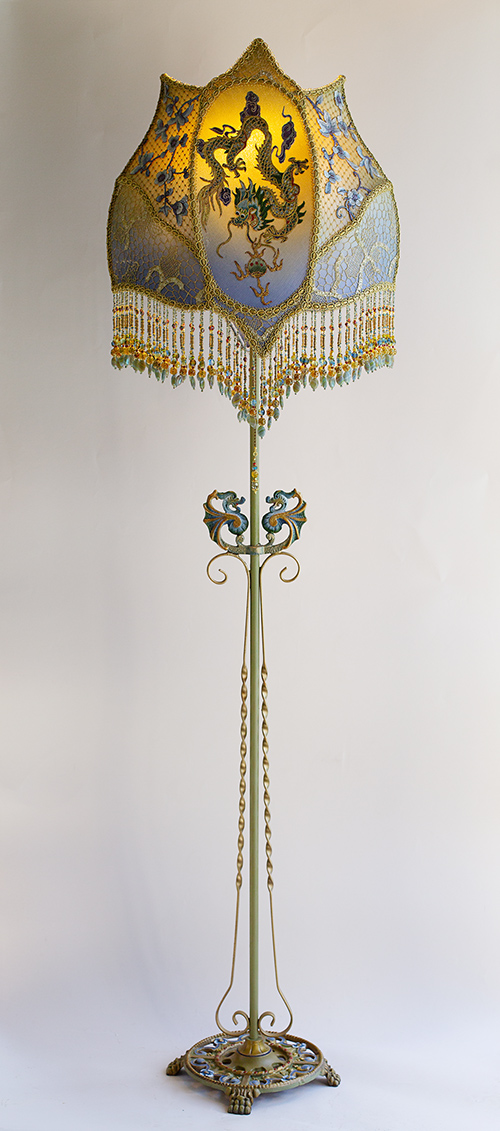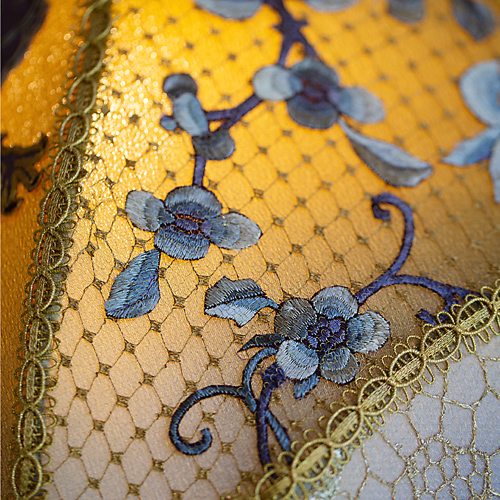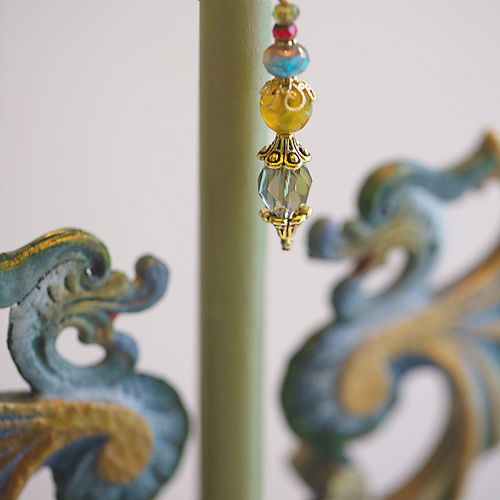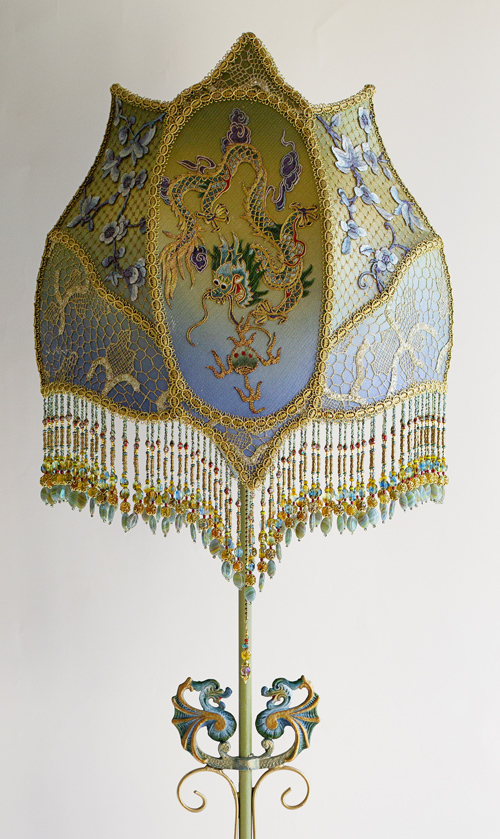 Flying Dragon Chinoiserie Floor Lamp
#1708
SOLD
An incredible Moe Bridges antique floor lamp with facing serpents-dragons circa 1920s has been hand-painted and holds a hand-dyed Flying Dragon Chinoiserie  silk lampshade. The shade is ombré-dyed from pale olive into colonial blue. The shade is covered on the bottom sides and the back center panel with scrolling antique silvery gold metallic lace. The upper side panels are covered with gold mesh which have been overlaid with sprays of traditional Chinese blue and white floral and leaf appliqués. The front center panel features an antique gold couched silk appliqué of a dragon chasing the pearl of wisdom. The entire shade is covered in a beautiful and rare French gossamer gold mesh giving a golden shimmer to the entire shade!
The shade has hand beaded fringe matching tones of gold, green blue and red. A jeweled pull chain turns on this elegant lamp.
Overall height is 61.5 inches to the top of the finial.
Shade dimensions are approximately 16 x 9 inches.
$3400.
SOLD
International shipping rates upon request.