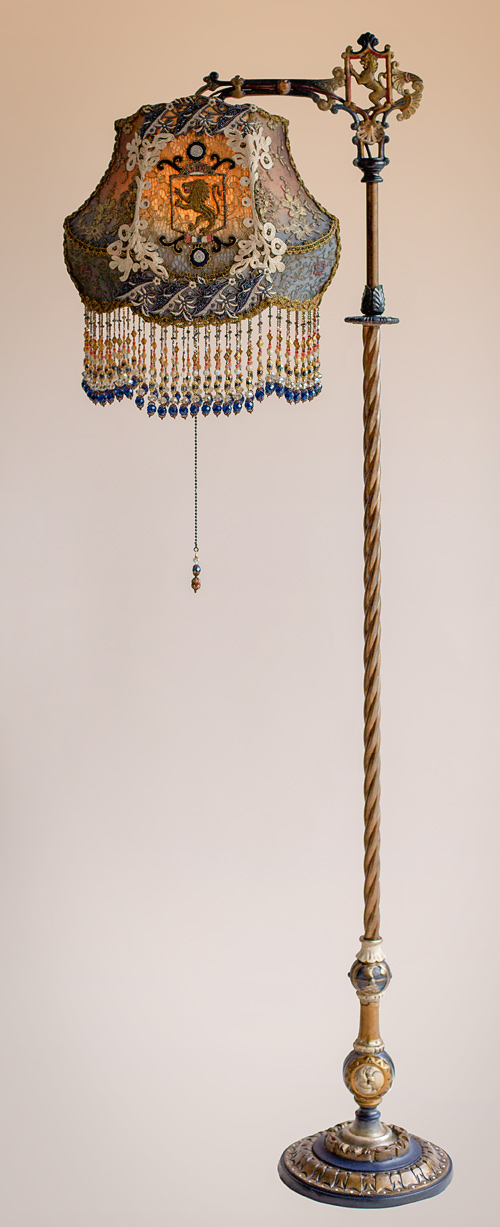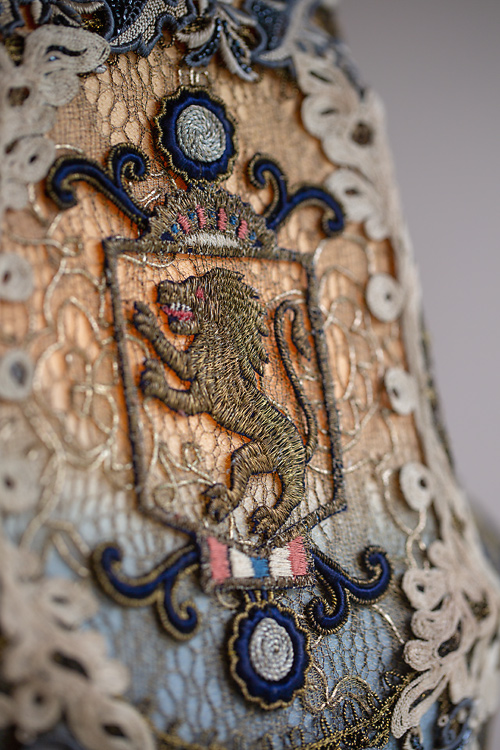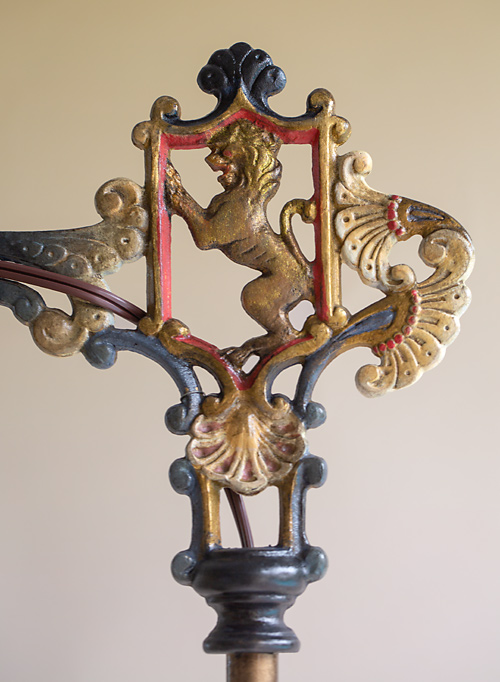 Braveheart Heraldic Lion Bridge Lamp
#1702
SOLD
Wonderful antique bridge lamp* with a twirling center pole and heraldic rampant lion motif has been hand painted and holds a hand-dyed Braveheart Heraldic Lion silk lampshade. The lion is a common symbol in heraldry, that traditionally symbolizes courage, nobility, royalty, strength, stateliness and valor. The shade is ombré dyed from warm gold to midnight blue and is covered on both sides with an incredible collection of regal antique textiles. Various antique gold metallic laces and nettings cover the shade and a detailed Victorian beaded trim in blue and cream edge the top and bottom panels. Regal silk and metallic Victorian appliqués including gold metallic dragons are the crowning jewels of this handsome shade.
The shade has long, hand beaded fringe in matching colors of gold, ruby, blue and cream. A beaded pull chains adorns and illuminates the bridge lamp.
Overall height is 60.5 inches to the top of the lion.
Shade dimensions are approximately 21 x 10 inches.
*Bridge lamps were very popular from about 1910-1935. A bridge lamp is a floor lamp with an extended arm (bridge) that holds the shaded bulb in a downward position: perfect for illuminating a card table or used as a reading lamp. 
$3100.
SOLD

International shipping rates upon request.