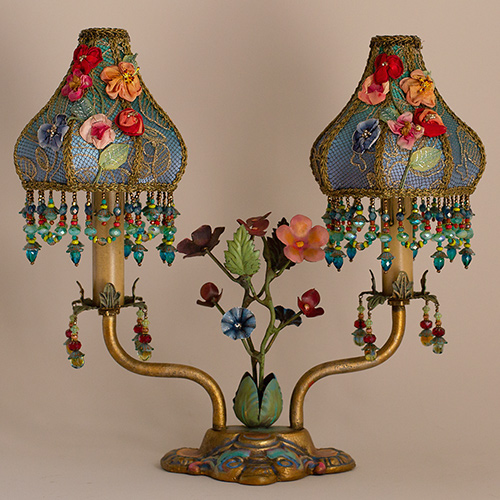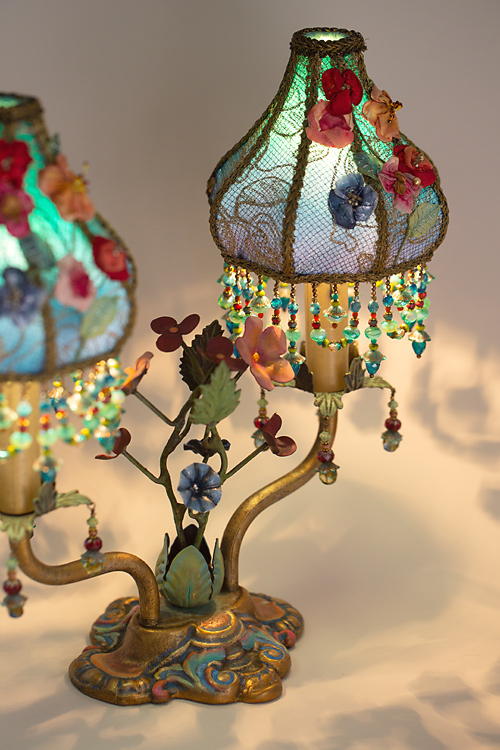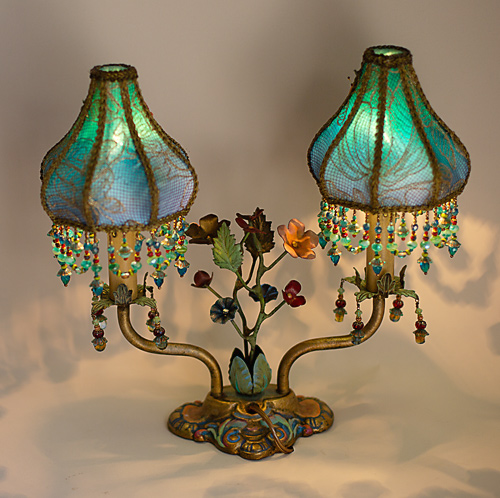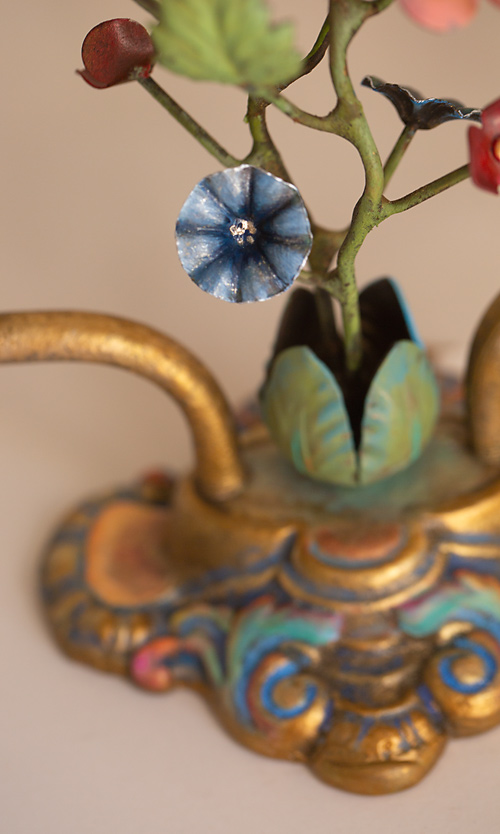 Boué Soeurs Ribbonwork Petite Table Lamp
#1690
SOLD
Beautiful petite tole floral antique lamp with colorful hand-painted flowers, with a pair of hand-dyed Boué Soeurs Ribbonwork inspired silk lampshades. The shades are ombré dyed from emerald to blue and are covered with circa 1920s dark gold metallic lace and then embellished on the front with an arrangement of antique and vintage style ribbonwork flowers and leaves.
The shades have ornate drop loop hand beaded fringe and also jeweled drops hanging from the base. This is a small lamp with a lot of impact and would fit just about anywhere in the home.
Overall height is 13 inches to the top of the shades.
The dimensions of the complete piece is approximately 13x5 inches.
$1700.
SOLD
International shipping rates upon request.