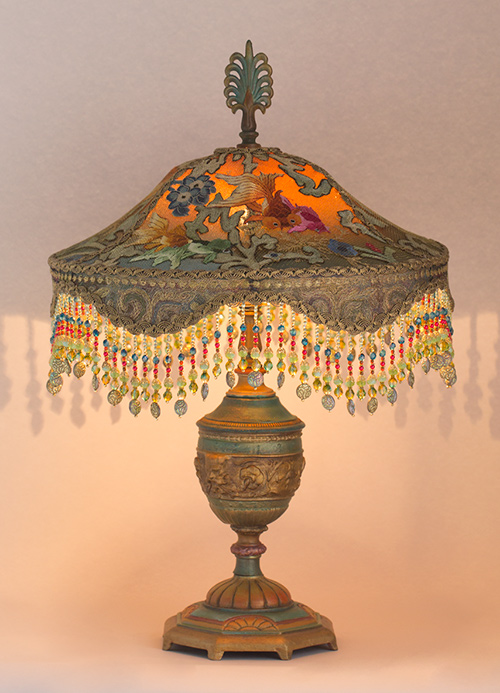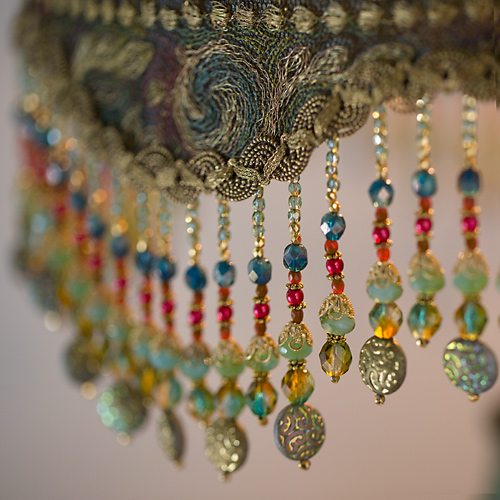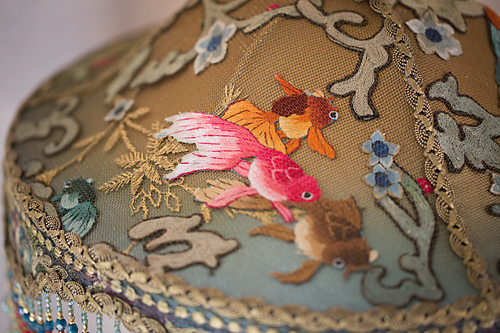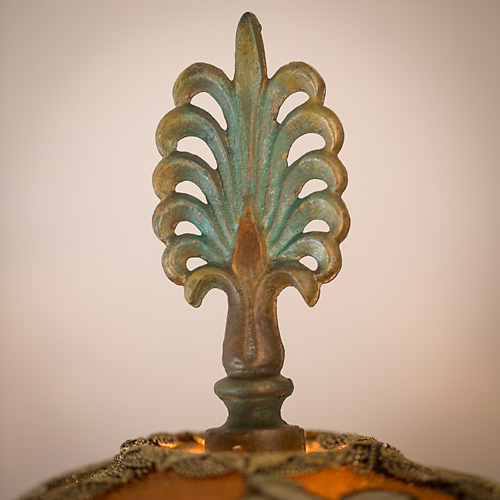 Victorian Goldfish Bowl Table Lamp
#1678
SOLD
Antique table lamp which has been hand painted and holds a hand-dyed Victorian Goldfish Bowl silk lampshade. The shade is ombré dyed from amber to pale lake blue and is covered all around with an assortment of antique Chinoiserie textiles that depict a magical underwater goldfish garden. Antique net with undulating curves adorn the bottom cuff and a rare gossamer French gold metallic netting overlays the water garden panels giving a beautiful shimmer to this piece.
The shade has hand beaded fringe in beautiful colors including amber, pale aqua green, gold, deep blue and a tiny pop of red. An antique 1920s finial tops the piece. This is a wonderful lamp!
Overall height is 21 inches to the top of the finial.
Shade dimensions are approximately 13 x 13 inches.
$2850.
International shipping rates upon request.