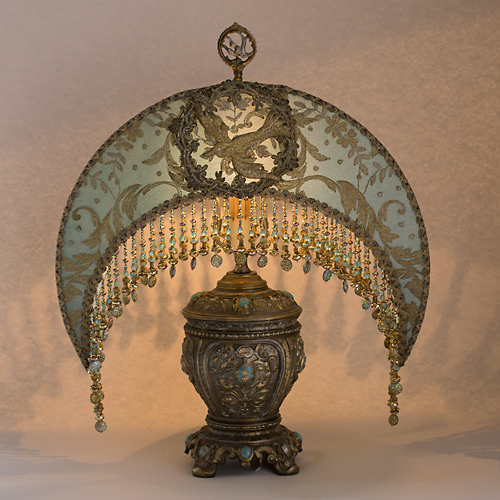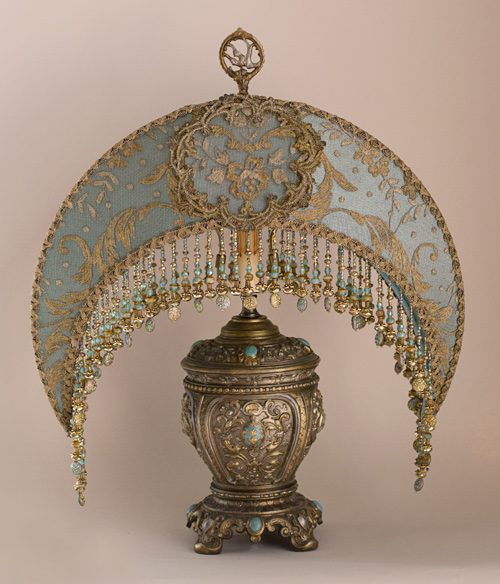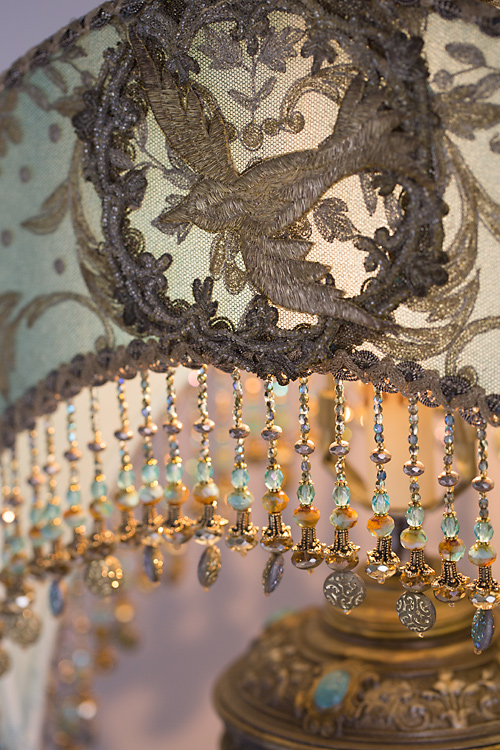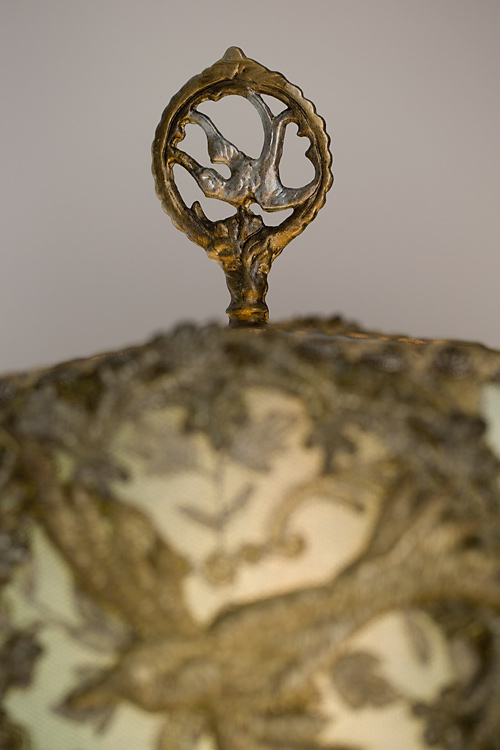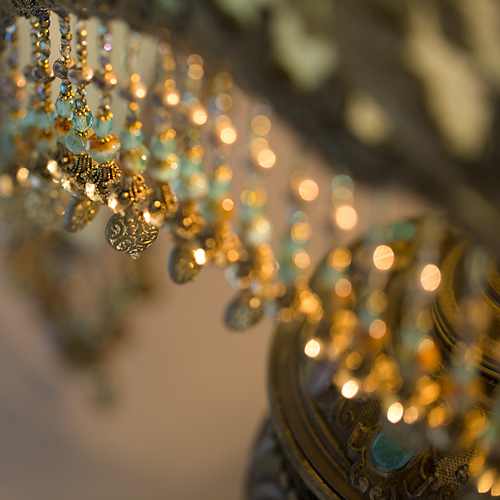 Pale Blue Bird Crescent Table Lamp
#1676
SOLD
Exceptional ornate Victorian era converted oil lamp has been hand painted and holds a hand-dyed Pale Blue Bird Crescent silk lampshade. The shade is dyed pale robin's egg blue and is covered on both sides with exquisite gold and silver metallic net laces. The front panel circle is overlaid with a beautiful metallic swallow bird appliqué. Beaded Edwardian trim surrounds both center panels. A delicately detailed antique French metallic gold lace overlays the sides giving a beautiful shimmer to this elegant shade.
The shade has hand beaded fringe in beautiful silver, gold and blue tones. An antique finial featuring a flying bird tops the piece.
Overall height is 19.5 inches to the top of the finial.
Shade dimensions are approximately 15 x 6 inches.
$2400.
SOLD
International shipping rates upon request.