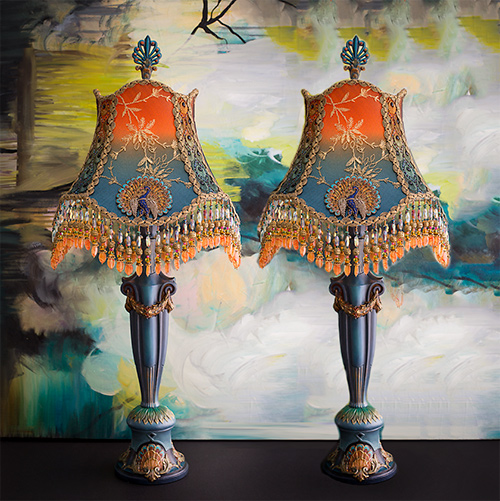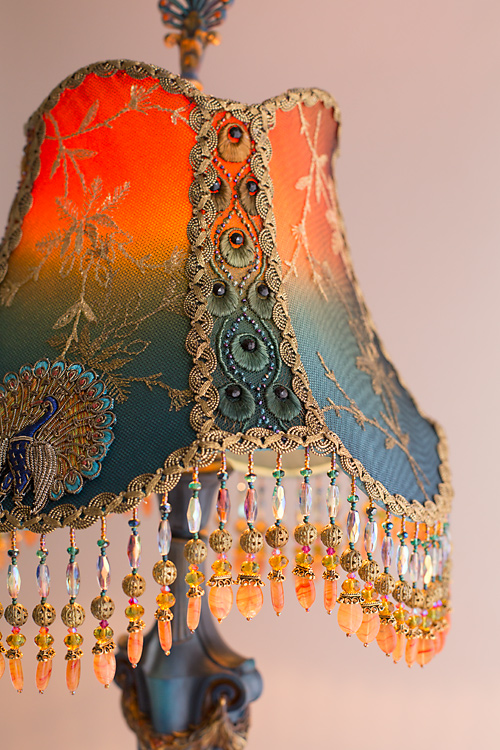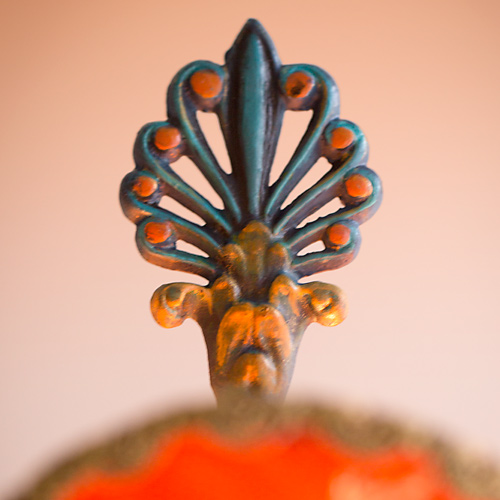 Pair of Monaco Peacock Candlestick Table Lamps
#1668
SOLD
Pair of elegant, lithe candlestick lamps with stylized Art Nouveau motifs which have been hand painted and feature Monaco Peacock Candlestick silk lampshades. The shades are ombré dyed from deep amber-carnelian to midnight blue and covered on the four sides with black and gold vintage sheer netting. The small four panels feature a luxurious antique beaded net with peacock feather motifs. Two elegant peacocks in full plumage adorn the fronts of the shades.
The shades have hand beaded fringe in beautiful matching tones.
These are the perfect size for a buffet or entryway as they have a slim profile: 11 x 11 inches and the overall height is 28 inches to the top of the finials.
$3800 for the pair.
SOLD
International shipping rates upon request.