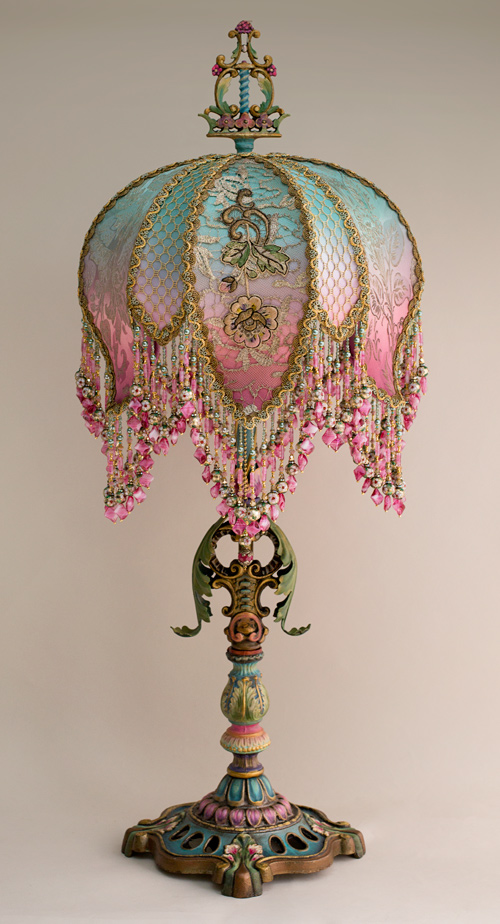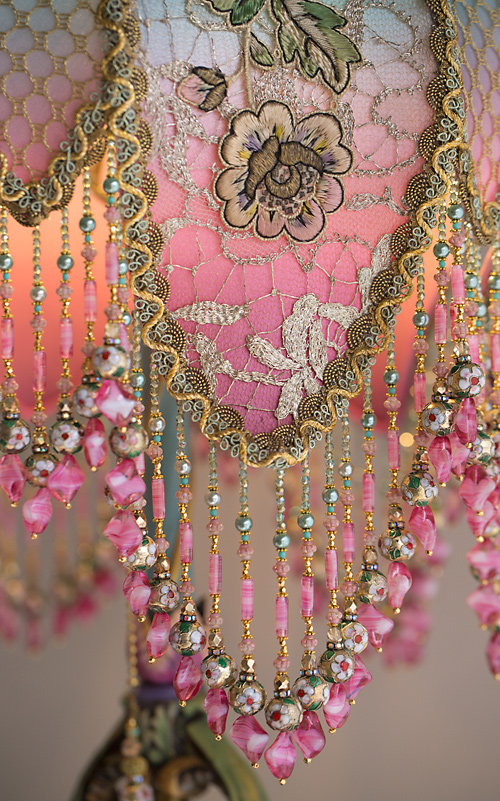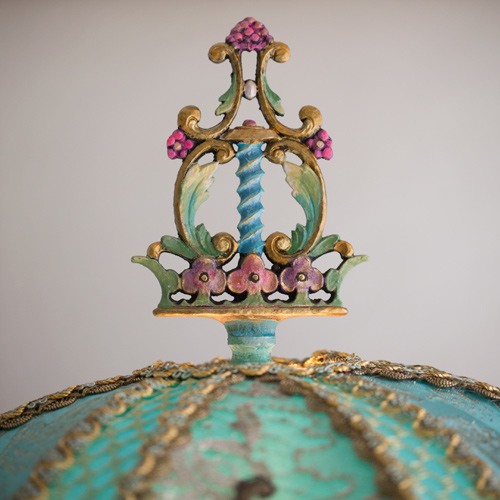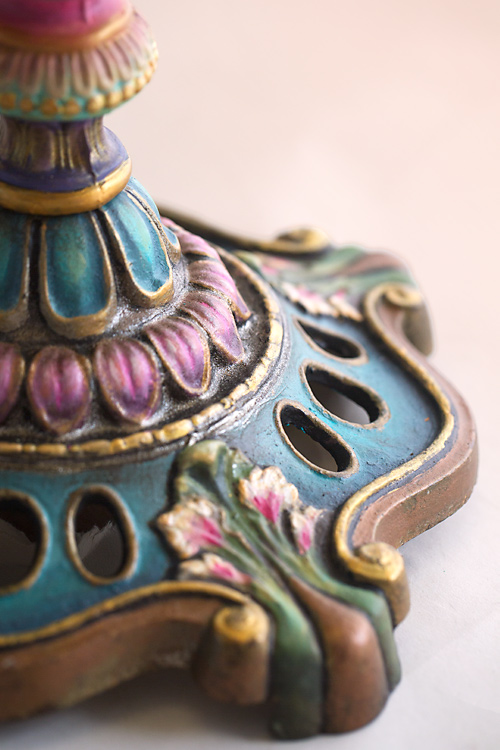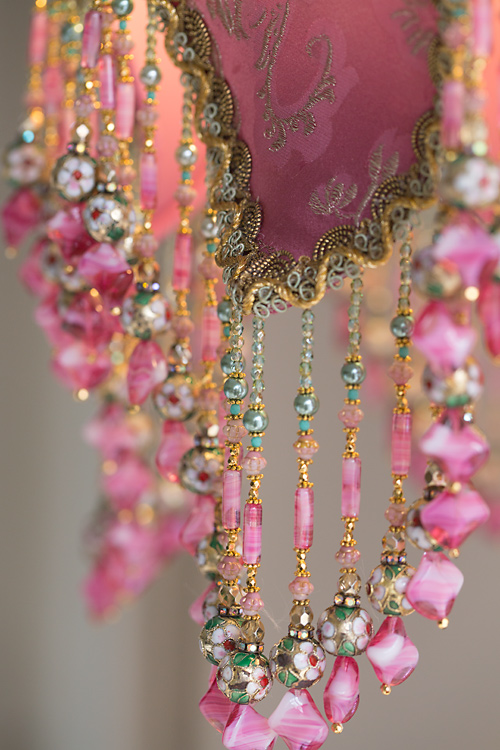 French Hermitage Table Lamp
#1663
SOLD
Ornate, Art Nouveau style antique hand painted lamp base holds an elegant French Hermitage shade. The shade is ombré dyed from turquoise to rose and covered with antique metallic lace, brocaded silk and wonderful Edwardian French embroidered flower appliqués. The shade has extra long, heavy, dramatic hand beaded fringe in matching tones. A jeweled beaded pull chain adorn and illuminate the lamp. A beautiful, rare large scale antique 1920s era finial tops the piece. This is a show stopper!
Overall height is 35 inches to the top of the finial.
SOLD
$3200
International shipping rates upon request.