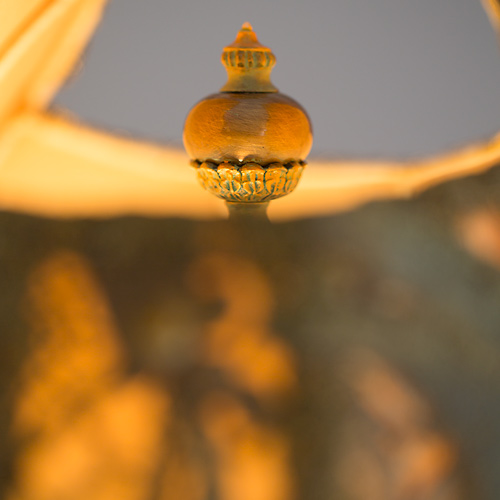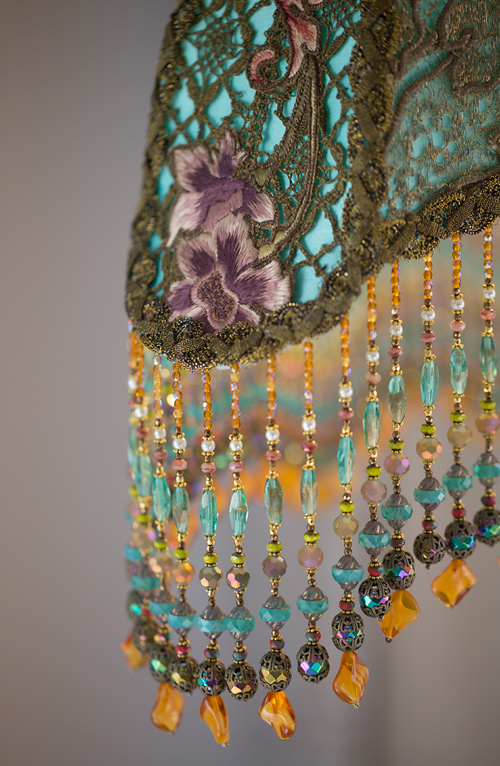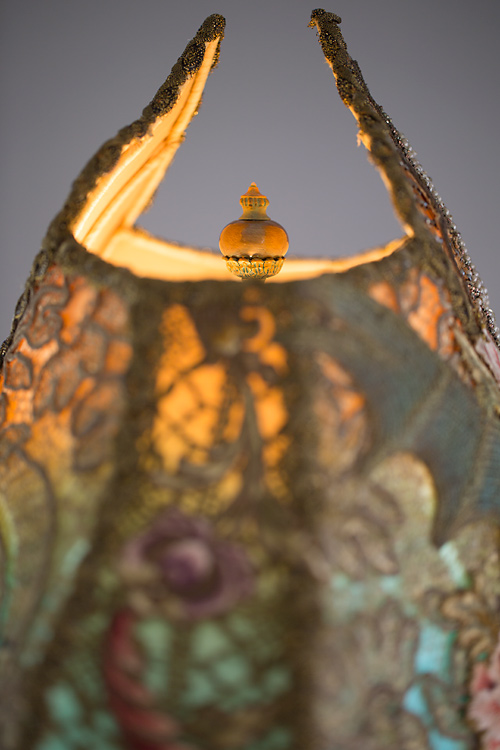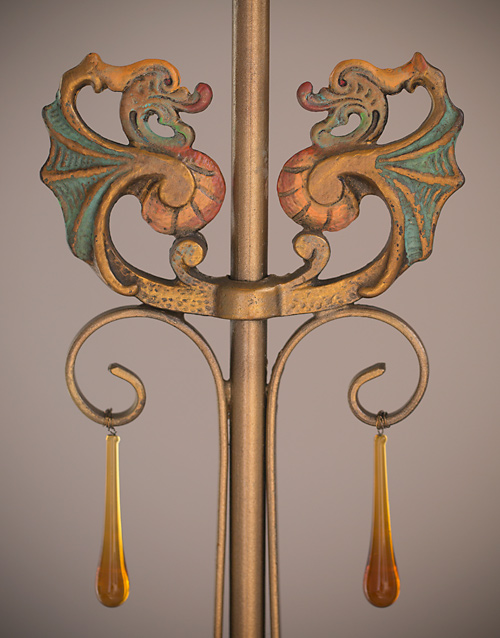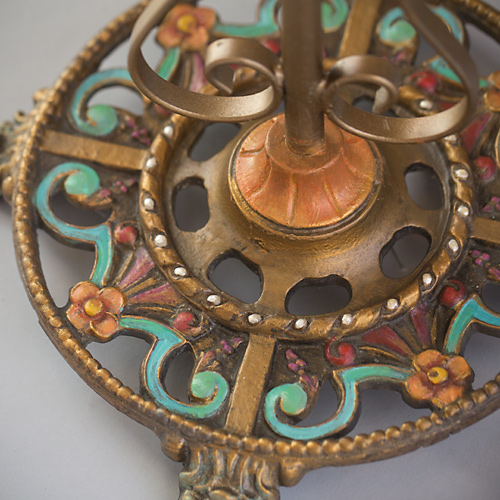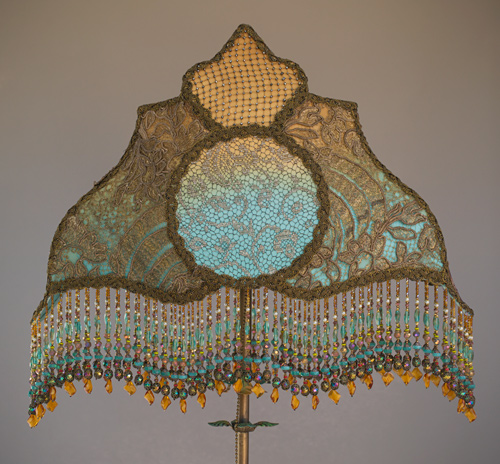 Game of Thrones Dragon Floor Lamp
#1662
SOLD
An incredible Moe Bridges antique floor lamp with facing serpents-dragons and amber drops holds a hand-dyed Game of Thrones Dragon silk lampshade. The shade is ombré dyed from amber to robins egg blue. The shade's large panels are covered with a heavy and opulent antique gold metallic lace and the side panels are covered in an extremely beautifully embroidered silk foliage and metallic lace textile.
The top crest panels are covered with a very old netting mesh of steel cut beads and the front crest panel is then overlaid with a Victorian era pearl and French beaded appliqué. However, the focal point of this lamp is the large bronze metallic in flight bat winged dragon creature from an antique textile. A circle of silk foliage and flower appliqués surround him in accent colors of rose, apricot and plum.
Inspired by Game of Thrones, this Gothic shade has extra long, dramatic hand beaded fringe in beautiful tones of turquoise and amber with gold and pearl accents. A beaded pull chain adorns and illuminates the lamp. Lampshade frame is an original design by Christine Kilger.
Overall height is 63 inches to the top of the finial.
SOLD
$4700
International shipping rates upon request.