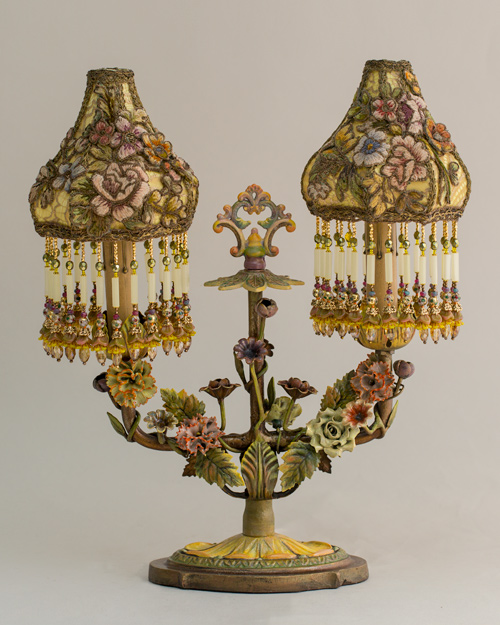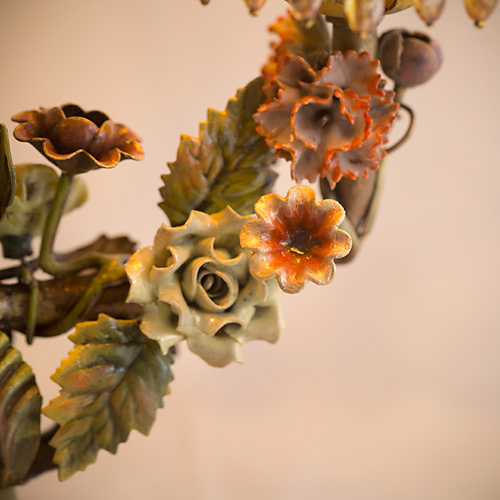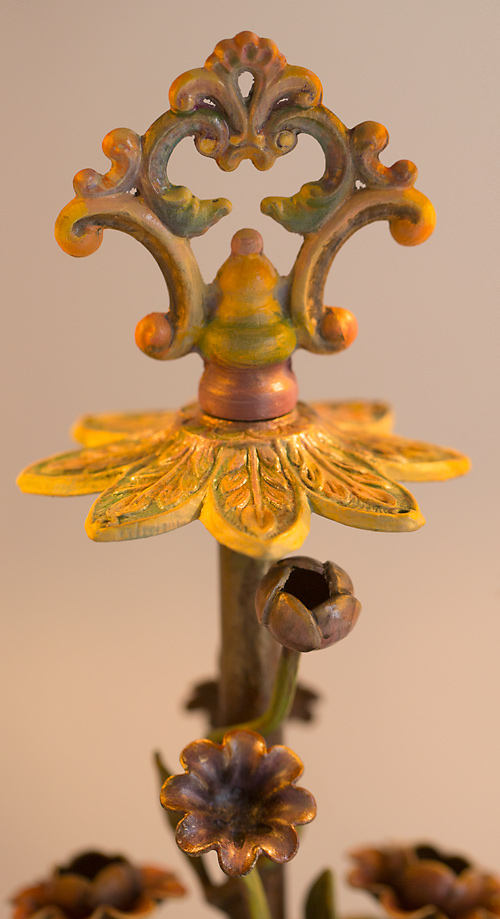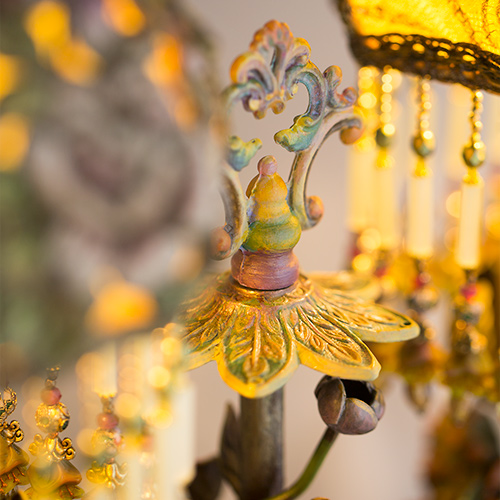 Citron Fleur Tole Candelabra Lamp
#1661
SOLD
Wonderful flowered tole candelabra lamp base with porcelain and metal flowers has a pair of hand-dyed Citron Fleur silk lampshades. The shades are dyed a classic citron yellow with accents of blush pink, plum, blue and deep apricot and green and are covered with Edwardian era gold metallic lace and then overlaid with rare dimensional antique French chenille flowers.
The shades are hand-beaded with fringe that includes 24k gold plated beads as well as pale light buttery yellow vintage satin bugle beads. A small and joyful lamp that lights up beautifully! Perfect for a little nook!
Overall height is 15 inches to the top.
$2200
SOLD
International shipping rates upon request.