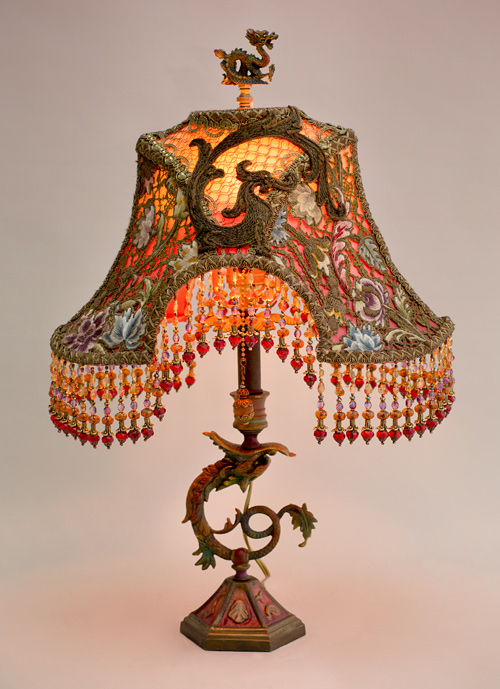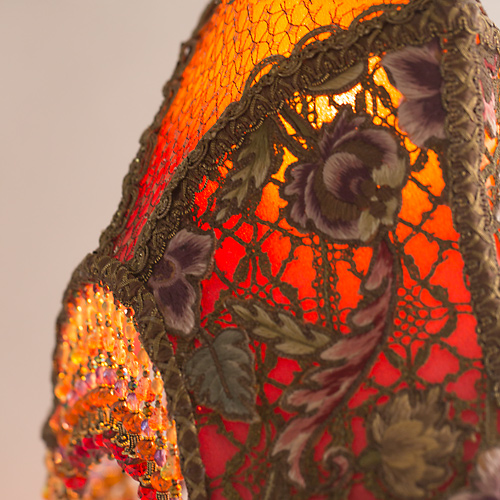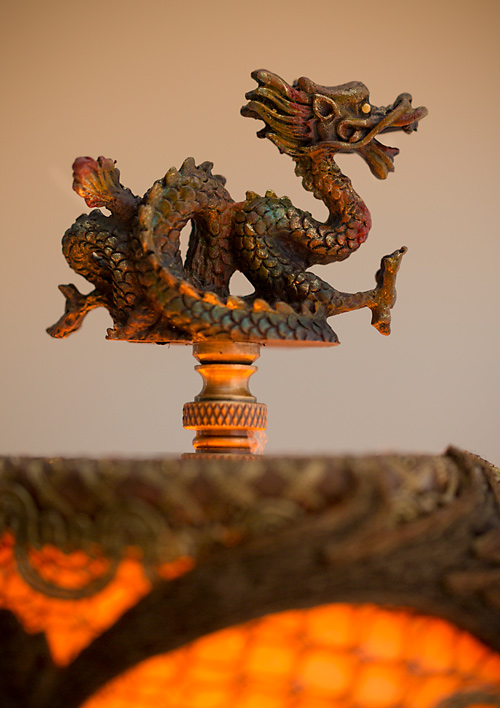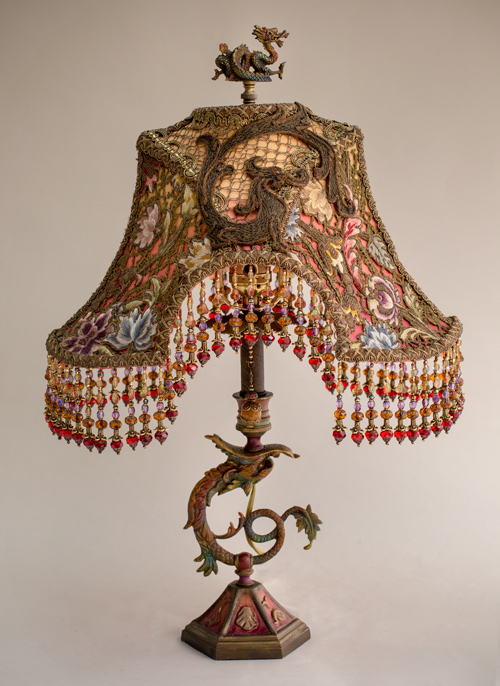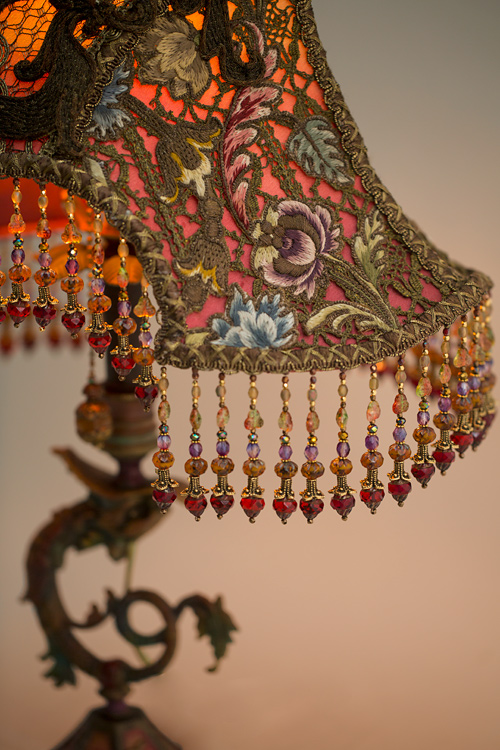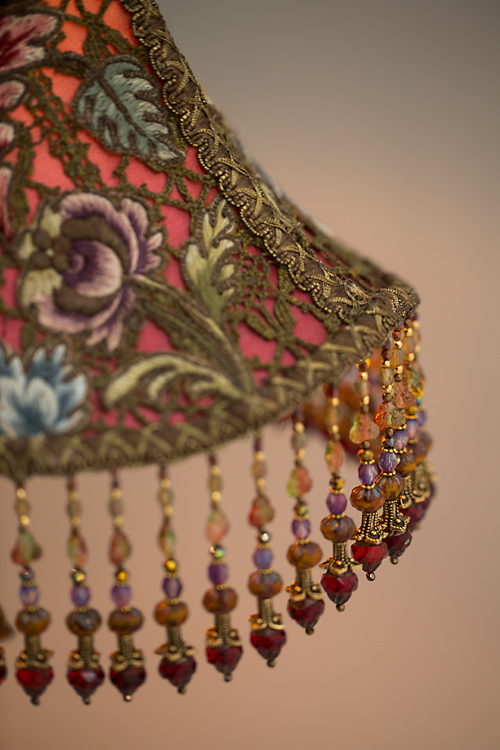 Welsh Dragon Candlestick Lamp
#1660
SOLD
Stylized vintage brass candlestick dragon lamp has been hand painted and holds a hand-dyed Welsh Dragon silk lampshade. The shade is ombré dyed from apricot to garnet and is covered on both sides with a beautifully embroidered silk foliage and metallic lace textile. The exceptionally fine craftsmanship of the "needlepainted" embroidery as seen in the leaves, flowers, and branches is done in in the colors of blue, plum, natural greens and golds. A double layer antique metal netting overlays the top panels and the front of the shade features a repeating motif in the form of an antique swirling bronze metallic dragon appliqué.
The shade has hand beaded fringe in beautiful matching tones. A beaded pull chain adorns and illuminates the lamp. A dragon glass finial tops the piece. This is a handsome lamp wonderful for a small nook or in a library.
Overall height is 20.5 inches to the top of the finial.
SOLD
$2450
International shipping rates upon request.