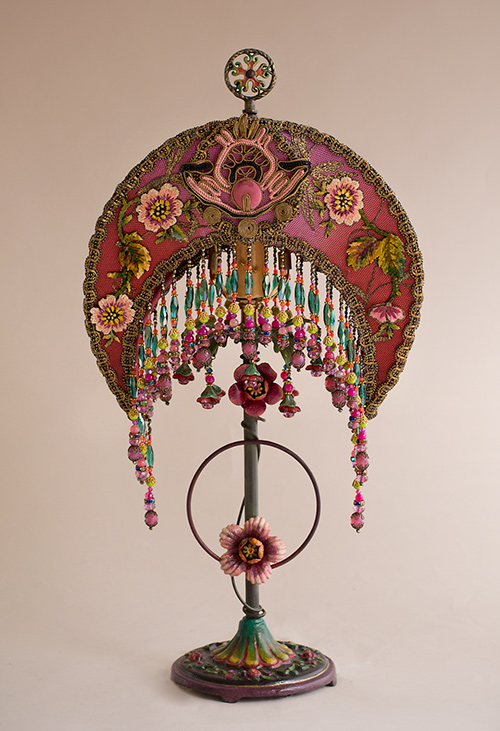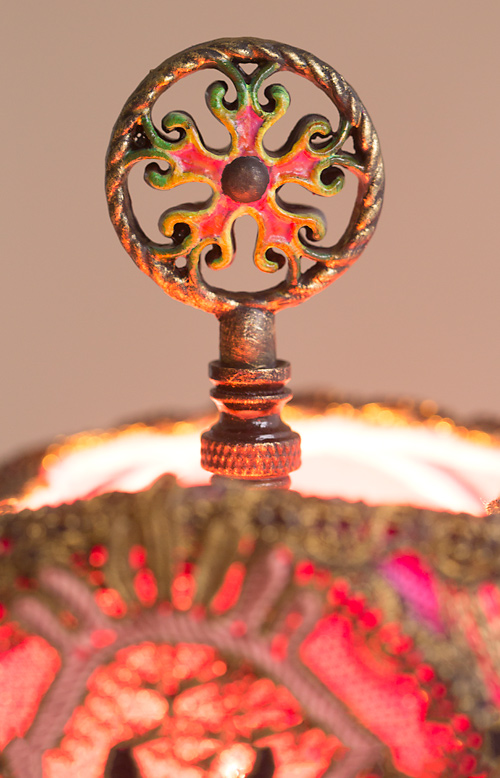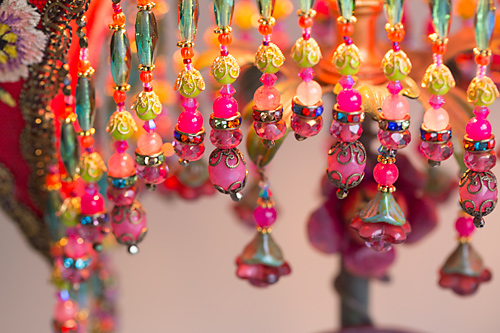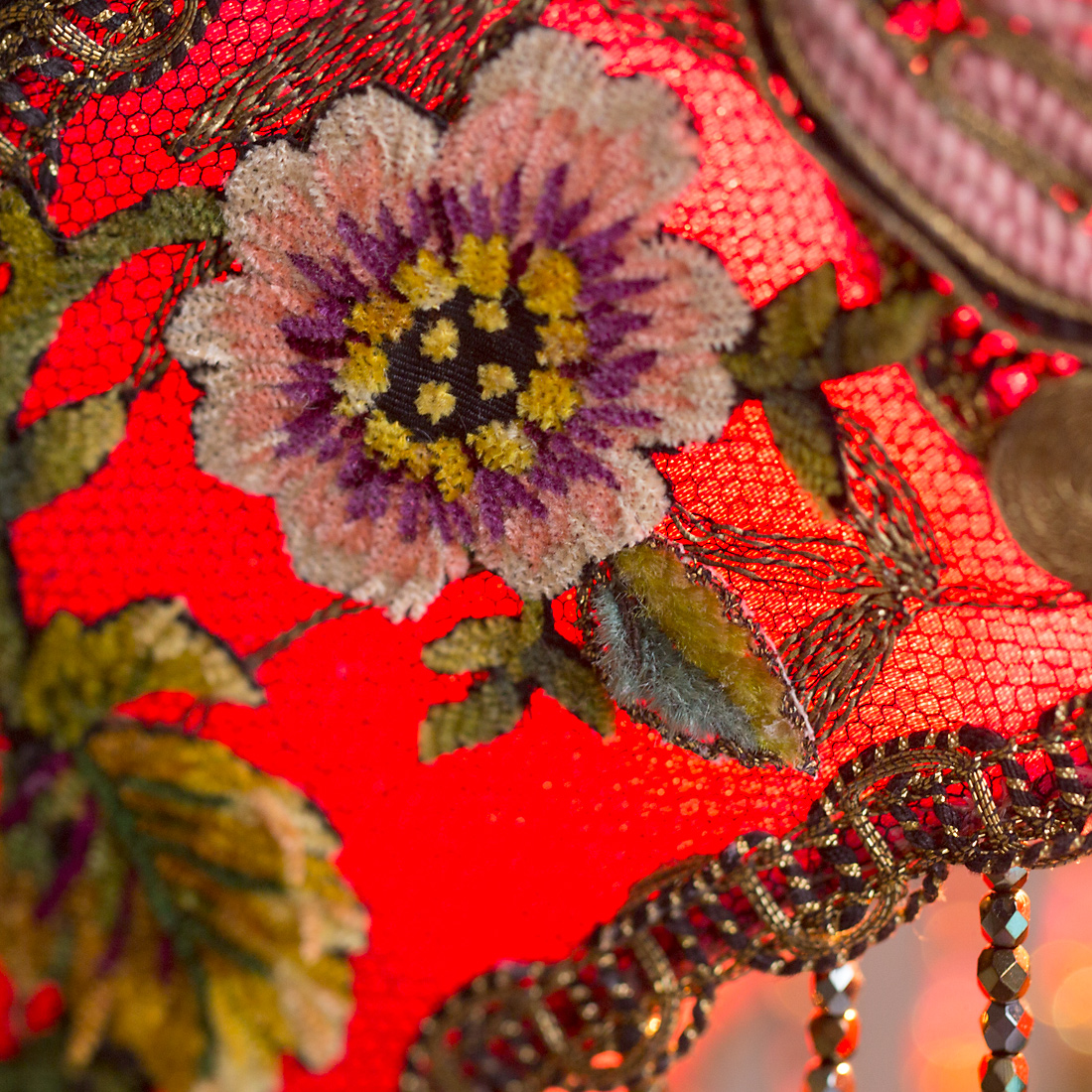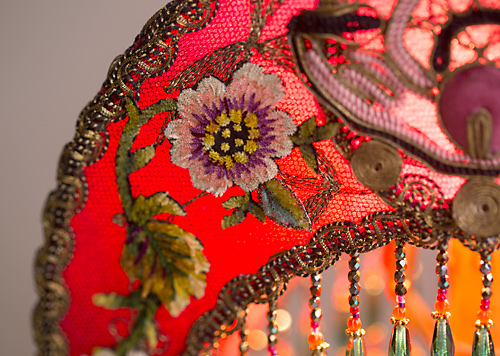 English Garden Crescent Moon II
#1659
SOLD
Petite antique mantle or table lamp with tole flowers and beaded flower drops has been hand painted and holds a hand-dyed English Garden Crescent Moon II silk lampshade. The shade is ombré dyed from fuchsia pink to magenta and has a confection of beautifully detailed, embroidered chenille flower appliqués artfully arranged across the front of the shade. The side panel is a colorful vintage Spanish net shawl with colorful bold flowers in tones of yellow, green and lavender. The shade has hand-beaded glass and crystal fringe in primarily pinks and greens with accents of gold. This lights up beautifully and is perfect for a bedside table, bathroom or small nook!
Overall height is 18 inches to the top of the finial.
SOLD
$1700
International shipping rates upon request.