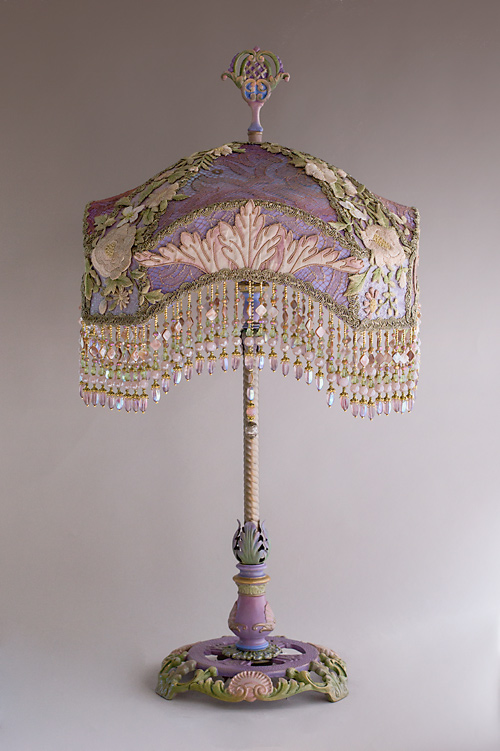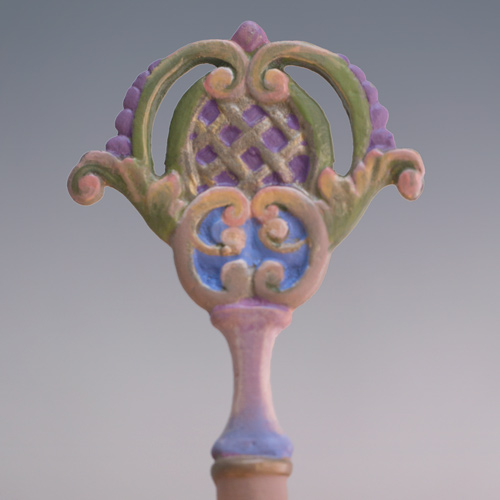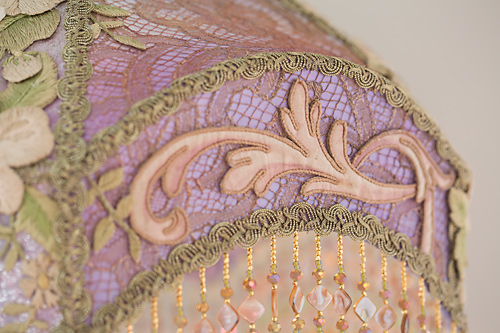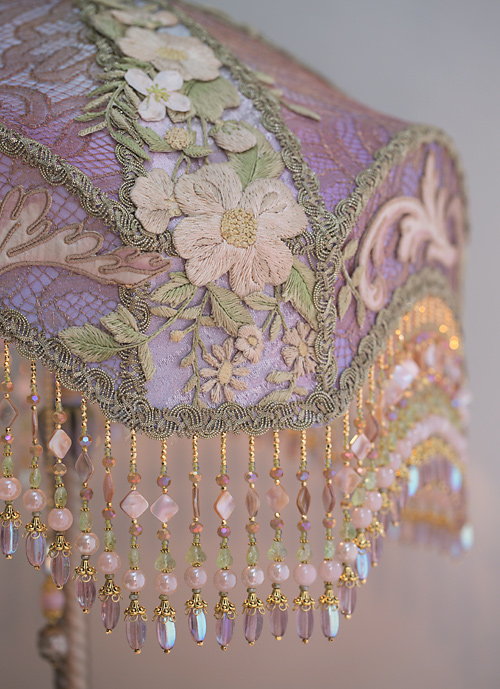 Sanibel Lamp with Shells and Flowers
#1657
SOLD
Exceptional Art Nouveau stylized antique table lamp with shell motifs and a twirling center pole has been hand painted and holds a hand-dyed Sanibel silk lampshade. The shade is ombré dyed from lavender to cornflower blue and is covered on the main panels with beautiful antique metallic copper colored lace. The side panels are covered with lavender and silver 1920s lamé. Each of the lamé panels has antique embroidered flowers cascading down the sides. The four main front panels feature alternating flourish and scroll silk appliqués from a 19th Century French textile.
Hand beaded fringe in gold, green and lavender in beautiful opalescent tones, (including real shell beads!) add shimmer to this large, elegant shade.
A beaded pull chains turns on the lamp and an antique 1920s era finial tops the piece.
Overall height is 30 inches to the top of the finial.
$2600
SOLD
International shipping rates upon request.