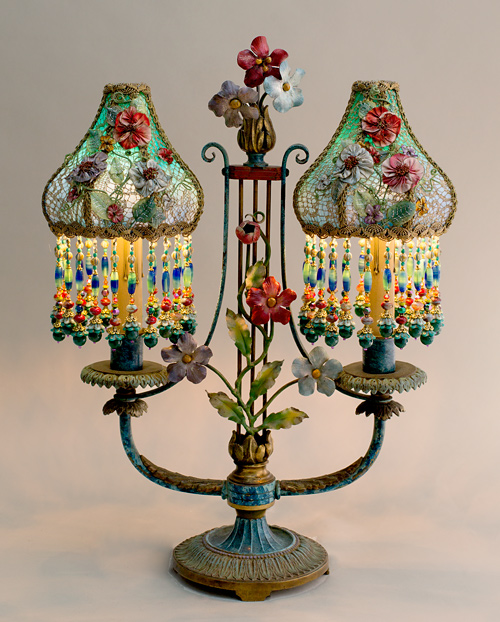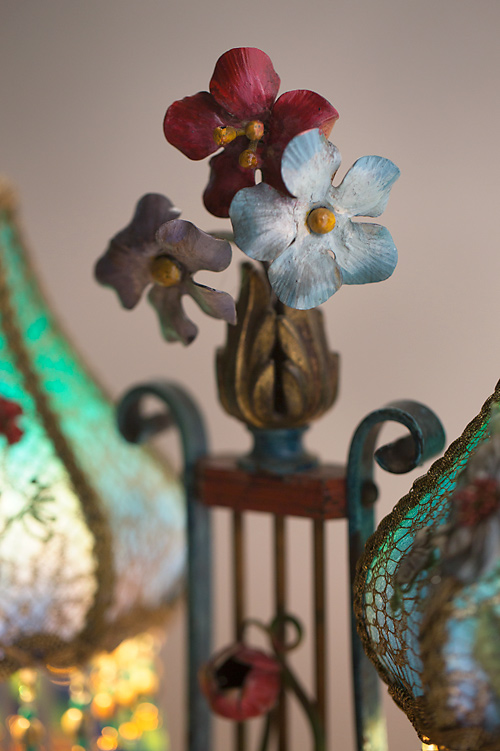 Belle Fleur Candelabra Lamp
#1656
SOLD
Exceptional antique French tole candelabra lamp with metal flowers has a pair of hand-dyed Belle Fleur silk lampshades. The shades are artfully dyed emerald green to blue with accents of red, lapis and lavender and are covered with Edwardian era gold metallic lace and then overlaid with amazing dimensional antique French ribbonwork flowers.
The shades have hand-beaded fringe in 24k gold, coral, red, turquoise, green and blue. An elegant lamp that lights up beautifully! Perfect for a little nook!
Overall height is 16 inches to the top of the floral finial.
SOLD
$2600
International shipping rates upon request.