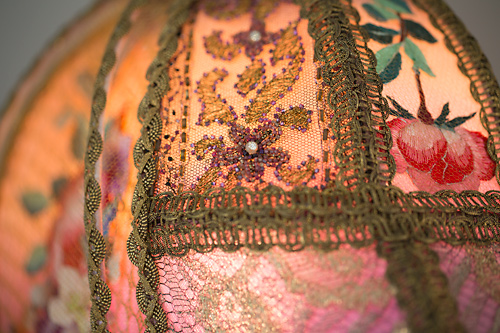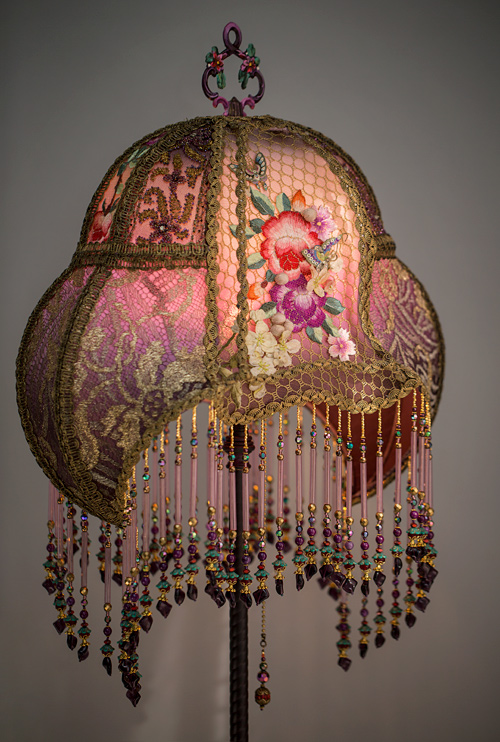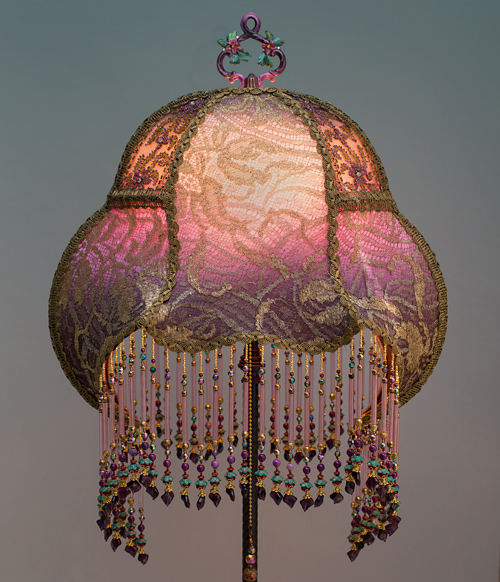 Black Plum Victorian Shadowbox
#1652
SOLD
Wonderful Art Nouveau stylized antique floor lamp has been hand painted and holds a hand-dyed Black Plum Victorian Shadowbox silk lampshade. The shade is ombré dyed from amethyst to dark plum and is covered on both sides with beautifully multi-toned antique metallic lace. The featured shadowbox panel contains an array of brightly colored antique Chinese embroidered flowers as well as some dimensional antique ribbon flowers. A gossamer rare French netting overlays the shadowbox panel giving a beautiful shimmer. Rare beaded net with violet beads frame the center panels.
The shade has extra long, dramatic hand beaded fringe in beautiful amethyst jewel tones. A beaded pull chain adorns and illuminates the lamp.
Overall height is 64 inches to the top of the finial.
SOLD
$3800
International shipping rates upon request.