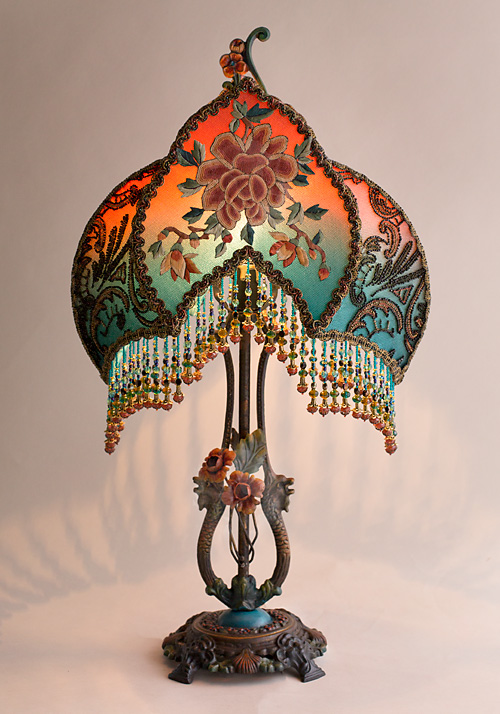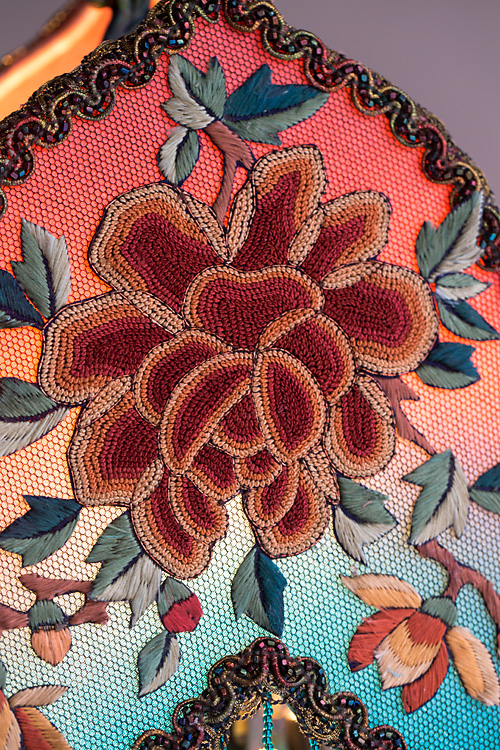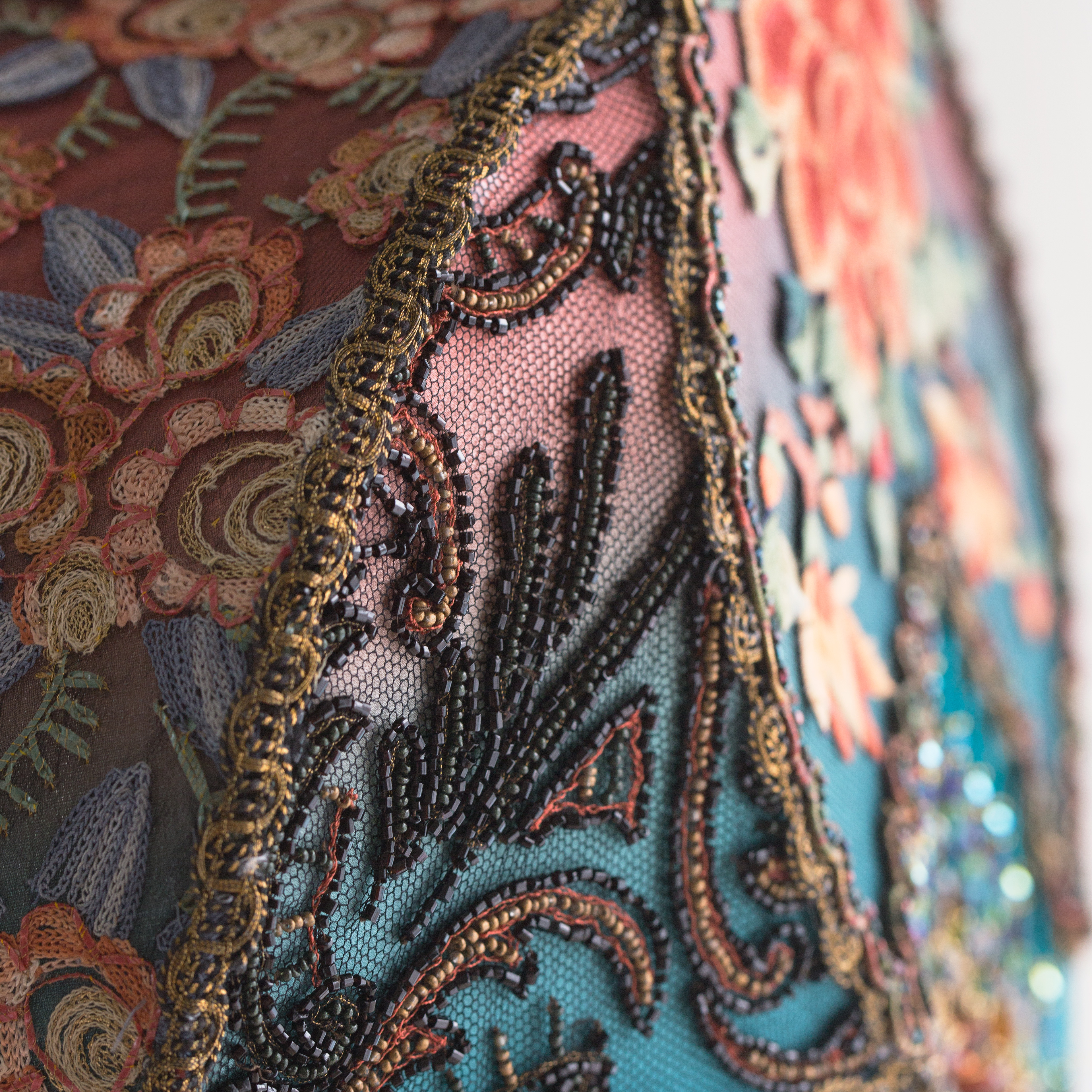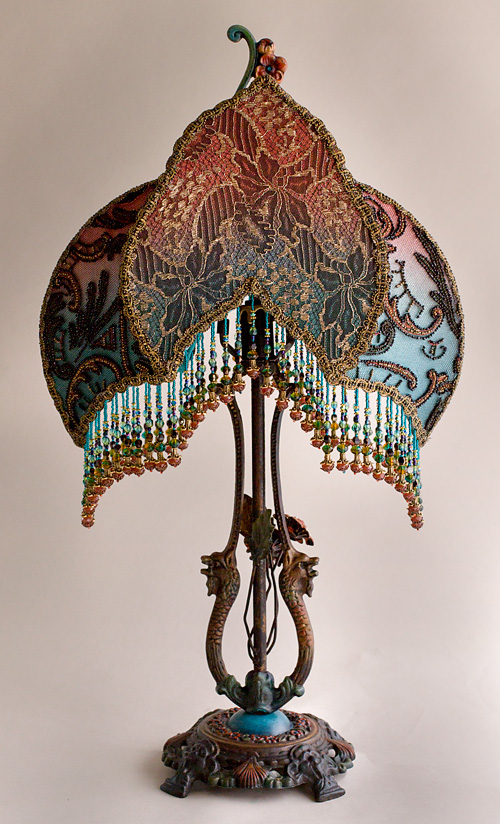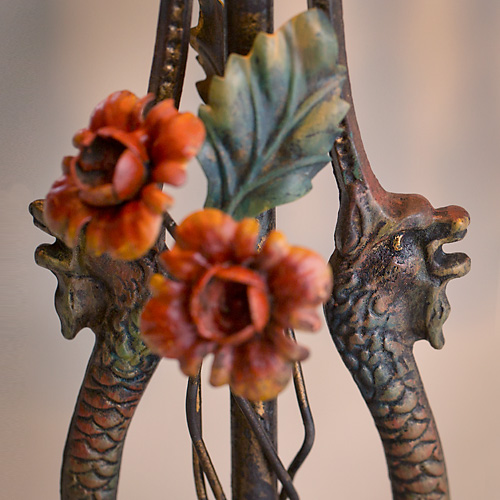 Hidden Dragons Beaded Lamp
#1651
SOLD
Antique early 20th century metal table lamp with flowers and a pair of dragons hiding behind them has been hand painted and holds a hand-dyed Hidden Dragons beaded silk lampshade. The shade is ombré dyed from dark coral to bright teal blue with black, burnt orange and green accents. The shade is covered with antique textiles including antique metallic patterned lace and ornately beaded 1920s flapper dress pieces. The front panel features a large, finely embroidered antique Chinese Peony appliqué and the surrounding trim is inset with wonderful multicolored beaded passimenterie while the sides of the shade are covered with colorful floral net trim.
The shade has hand-beaded fringe in gold, blue, yellow, turquoise green and black. Lights up beautifully!
Overall height is 23 1/2 inches to the top of the finial.
$2450.
SOLD
International shipping rates upon request.