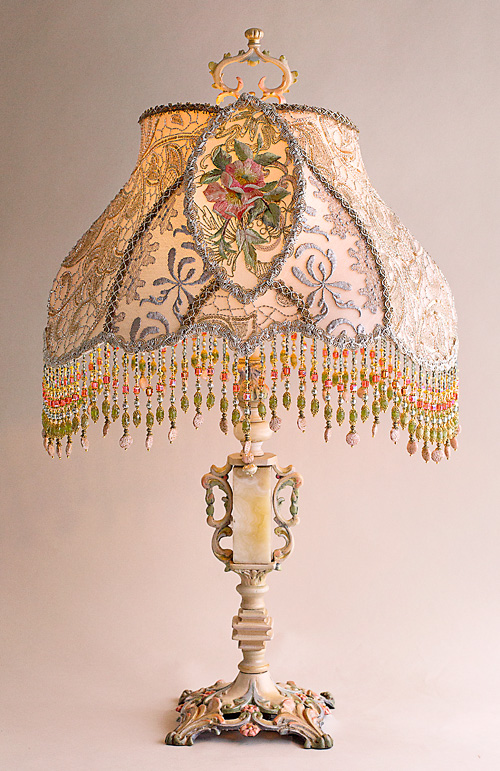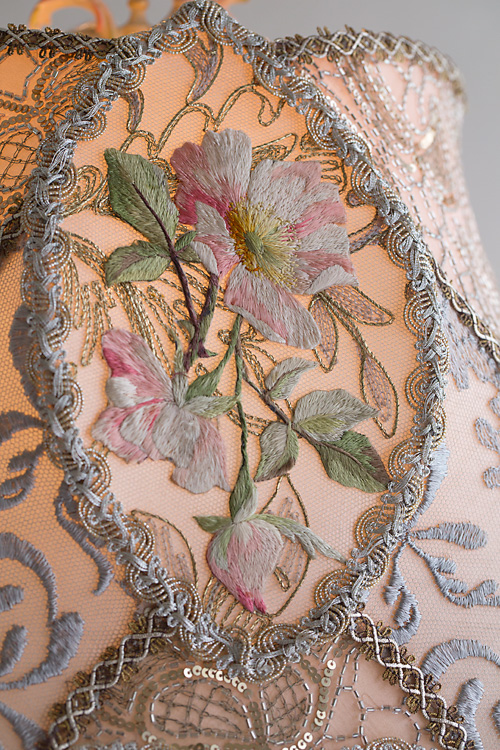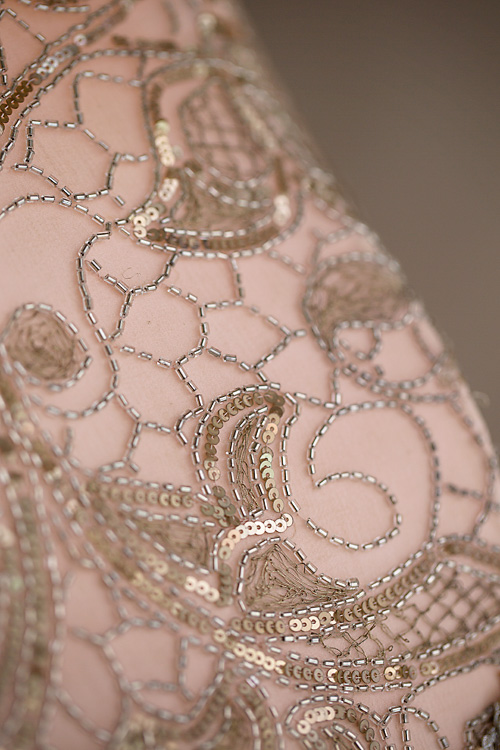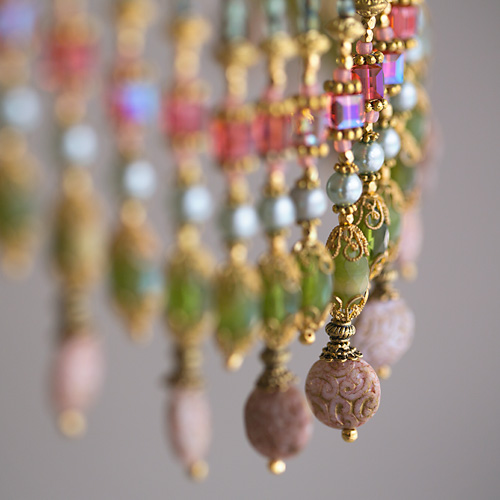 Edwardian Wild Rose Beaded Table Lamp
#1647
SOLD
Ornate and elegant early 20th century metal table lamp with flower motifs and an onyx insert has been hand painted and holds a hand-dyed Edwardian Wild Rose beaded silk lampshade. The shade is dyed pale champagne blush with accent colors of pale silvery gray-blue and coral as well as silver and gold. The entire shade is overlaid with antique textiles including the vestiges of a beaded champagne chiffon 1920s flapper dress, antique silk and metallic laces and features Edwardian era wild rose appliqués in beautiful varigated tones of cream, coral pink and greens.
The shade has hand-beaded fringe in 24k gold, coral, green and pale silvery blue. An elegant lamp that lights up beautifully!
Overall height is 29 inches to the top of the finial.
$2500.
SOLD
International shipping rates upon request.