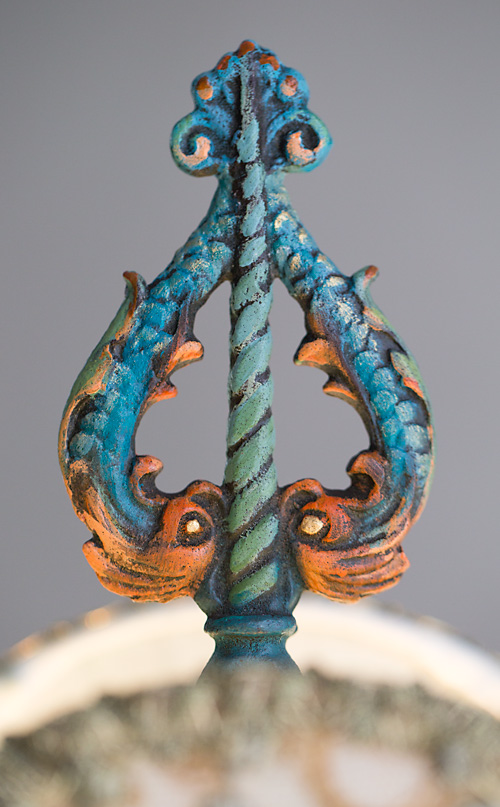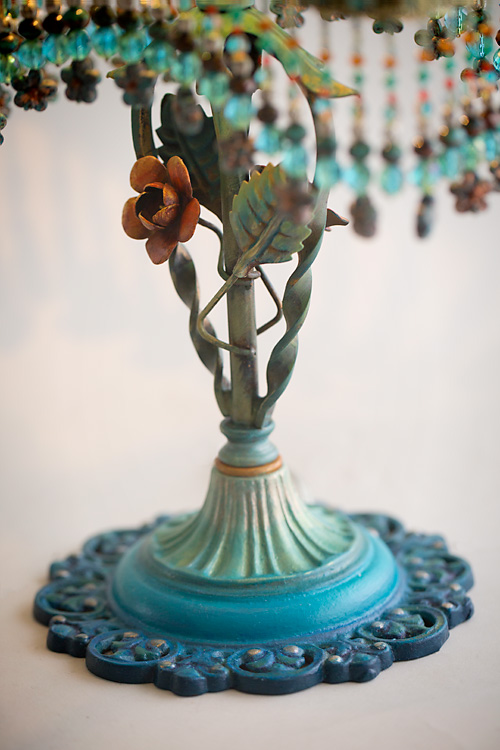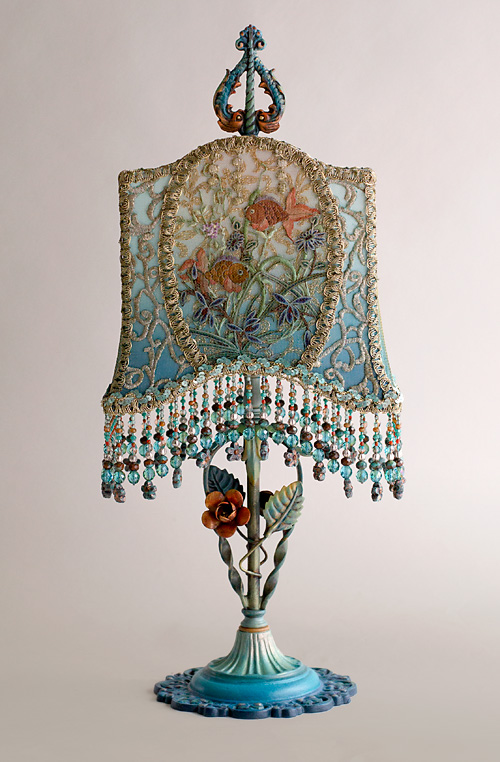 Victorian Goldfish Bowl Table Lamp
#1646
SOLD
Antique metal accent table lamp with tole flowers and leaves has been hand painted and holds a hand-dyed Victorian Goldfish Bowl silk lampshade. The shade is dyed from pale celery green to teal with gold and silver accents and covered with antique textiles including antique metallic laces and nets. The sides are covered with a beautiful underwater scroll silk lace and the entire shade is covered with a shimmering gossamer gold antique French netting which gives a beautiful shimmer. The center panels are layered with antique textiles depicting an underwater world of sea plants, flowers and goldfish. The goldfish are from an antique Chinese embroidered silk panel. Goldfish are a symbol of good fortune and luck and have played a significant role in Chinese culture and art.
The shade has hand-beaded fringe in watery greens and blues with accents of orange and silver. A wonderful antique double goldfish finial tops the lamp! Perfect for a desk or a cozy nook.
Overall height is 22 inches to the top of the finial.
$1600.
International shipping rates upon request.