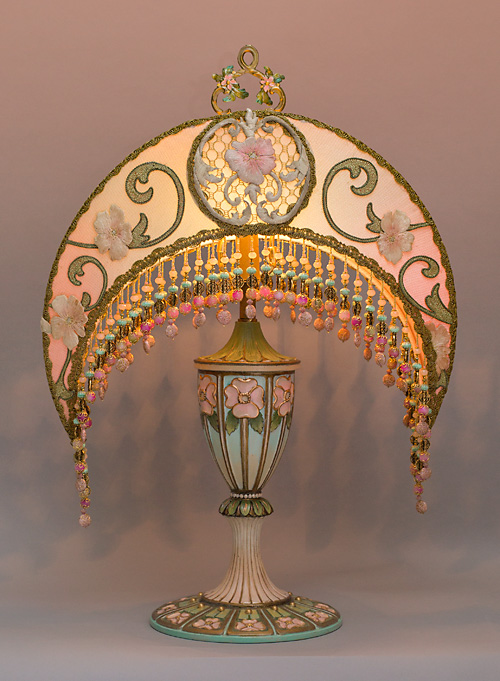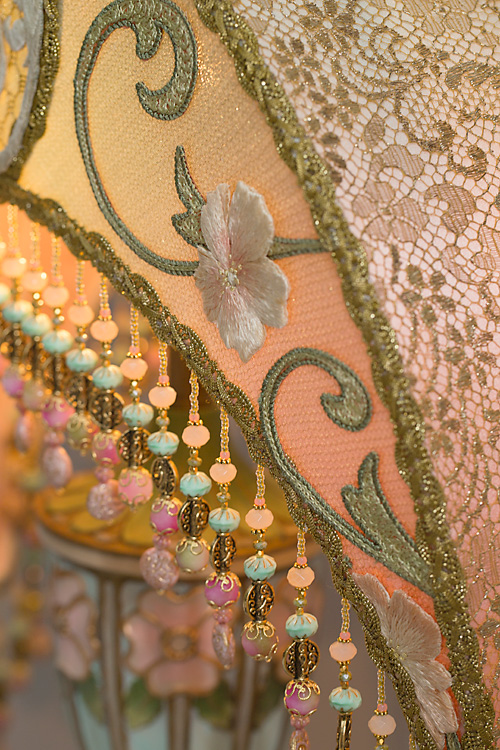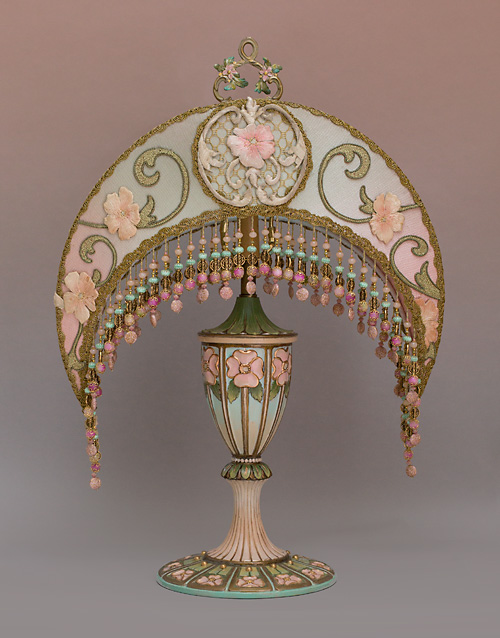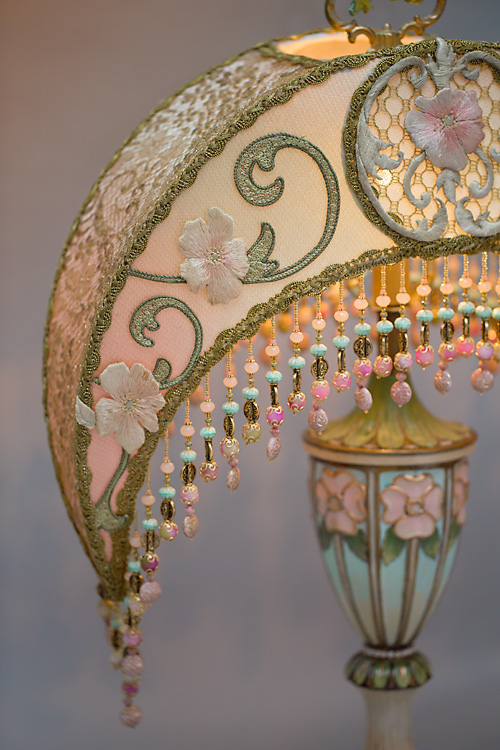 Alphonse Mucha Crescent Moon Table Lamp
#1643
SOLD
Beautiful, ornate Art Nouveau style antique table lamp with dogwood flowers and leaves has been hand painted and holds a hand-dyed Mucha Crescent Moon silk lampshade inspired by the work of Alphonse Mucha. The shade is ombré dyed from pale mint-celadon green to pale pink, covered in gold metallic gossamer net and beautiful scrolling Art Nouveau appliqués and antique silk embroidered flowers. The center panels have very old cream silk decorative appliqués. The side panels are covered with a beautiful, delicate gold antique metallic lace.
An Art Nouveau style finial sits atop the lamp and the shade has hand-beaded fringe in matching tones of pale pinks and greens. The beads include 24k gold plated beads! When illuminated, the lamp brings to life the exquisite palette and stylized motifs that Alphonse Mucha is known for.
Overall height is 23 inches to the top of the finial.
$2750
SOLD
International shipping rates upon request.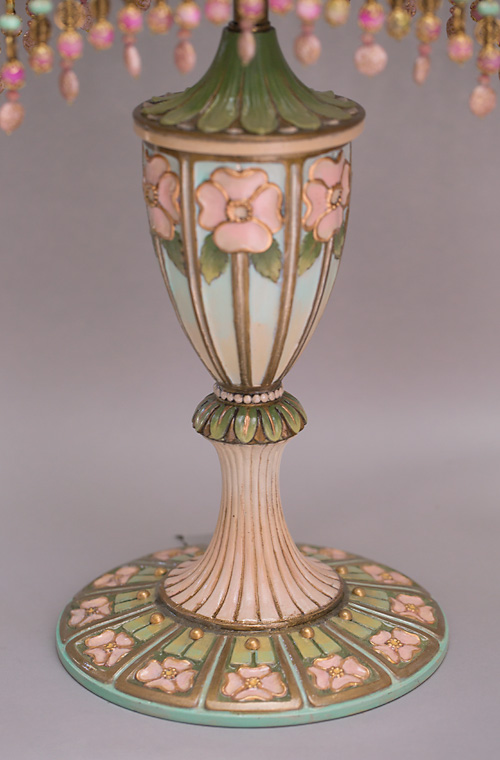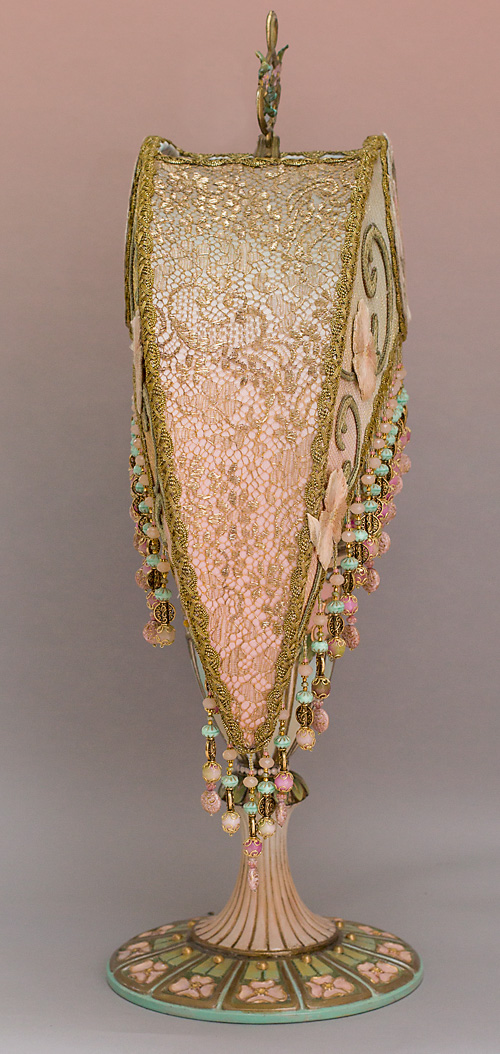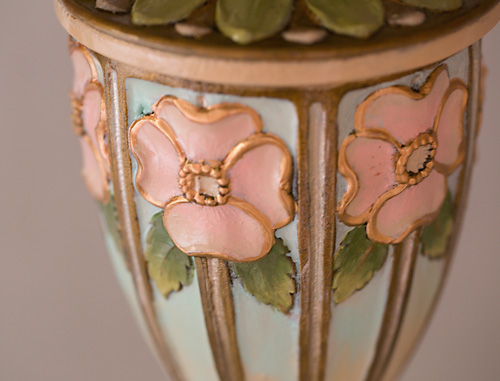 Inspiration: Alphonse Mucha (pictured below with his some of his artwork).