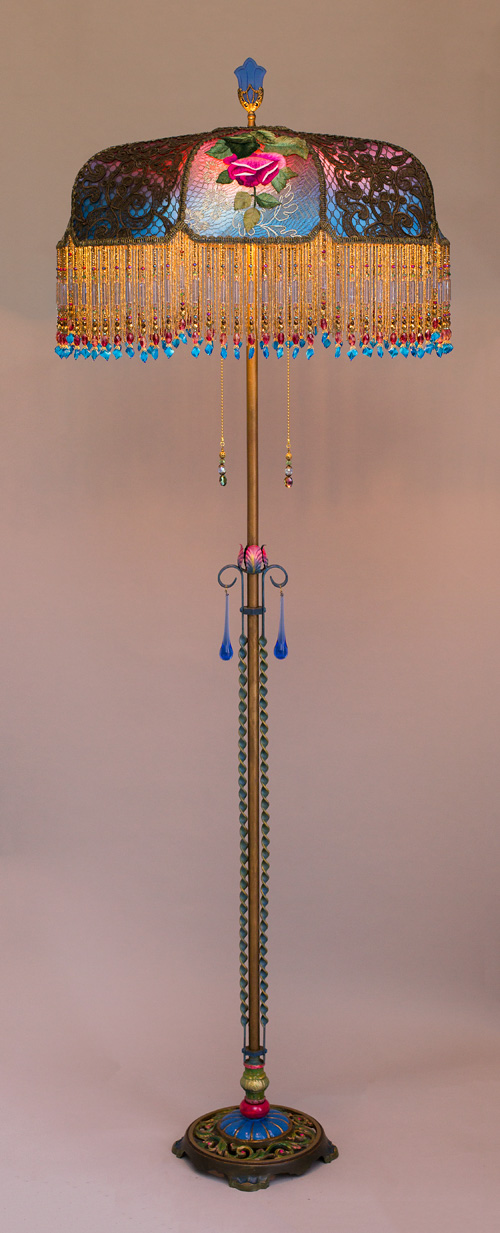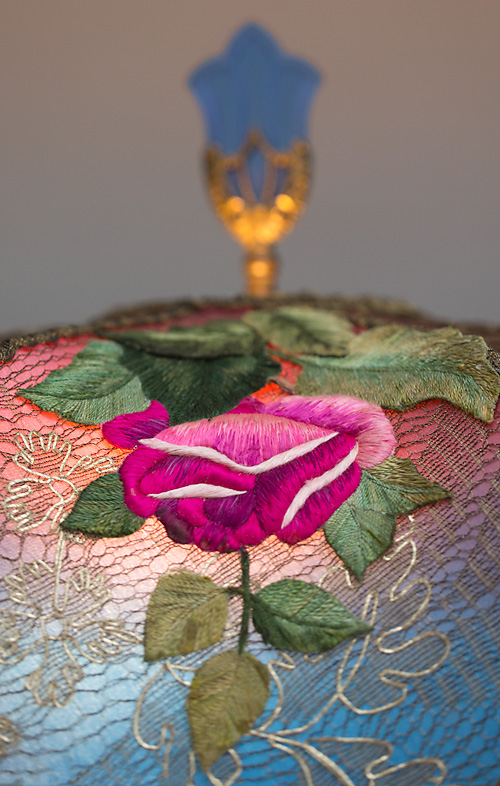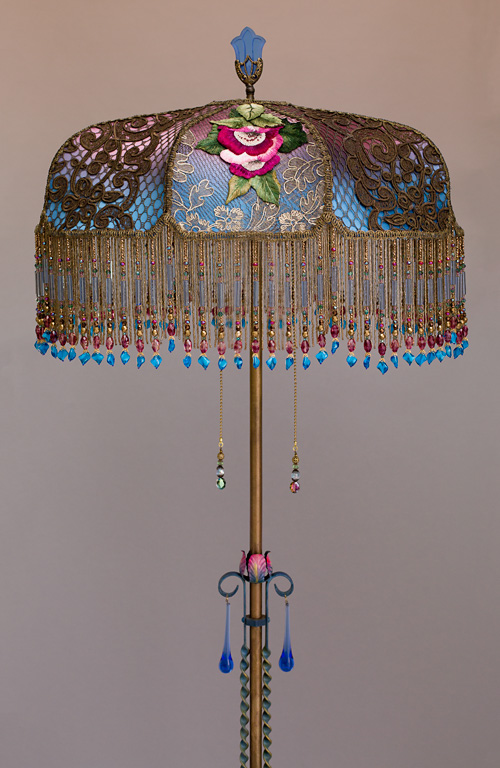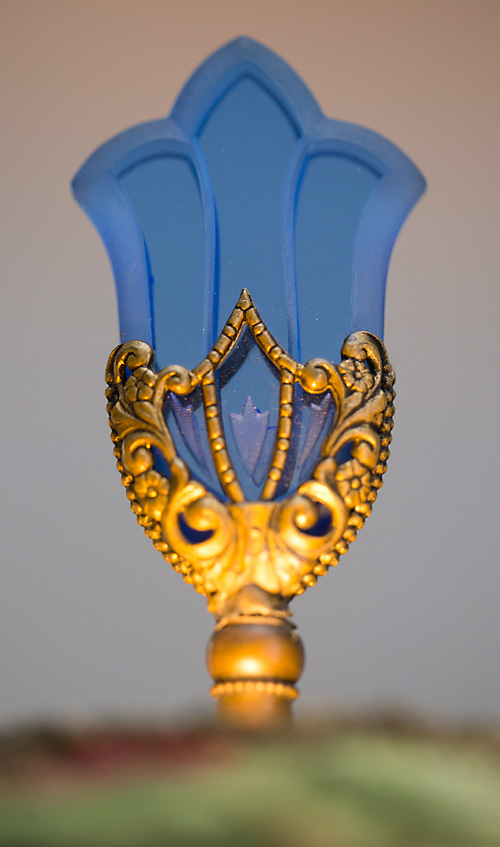 Blue Sapphire Jeweled Wild Rose Floor Lamp
#1642
SOLD
Exceptional ornate and stately antique floor lamp with twirling accent poles and glass jewel drops has been hand painted and holds a hand-dyed Blue Sapphire Jeweled Wild Rose silk lampshade. The shade is ombré dyed from rose to electric blue and is covered with two antique metallic laces in alternating panels. The center and side panels feature beautiful dimensional gilded lace which is framed by heavier turn of the century dark gold lace on the alternating panels. The center panels also feature incredible and vibrant antique floral appliqués in two different blooms.
The shade has extra long, dramatic hand beaded fringe in beautiful jewel tones. Double socket beaded pull chains adorn and illuminate the lamp. A beautiful, rare antique 1920s era Czech glass finial tops the piece. This is a showstopper!
Overall height is 66 inches to the top of the finial.
$4300
SOLD
International shipping rates upon request.