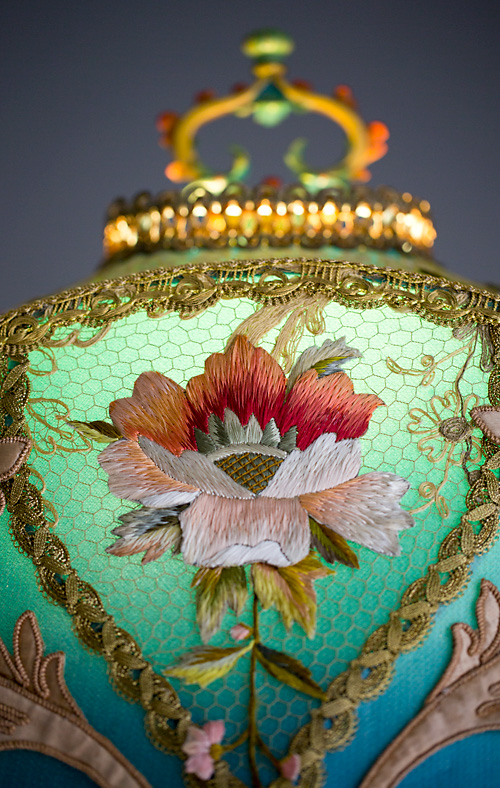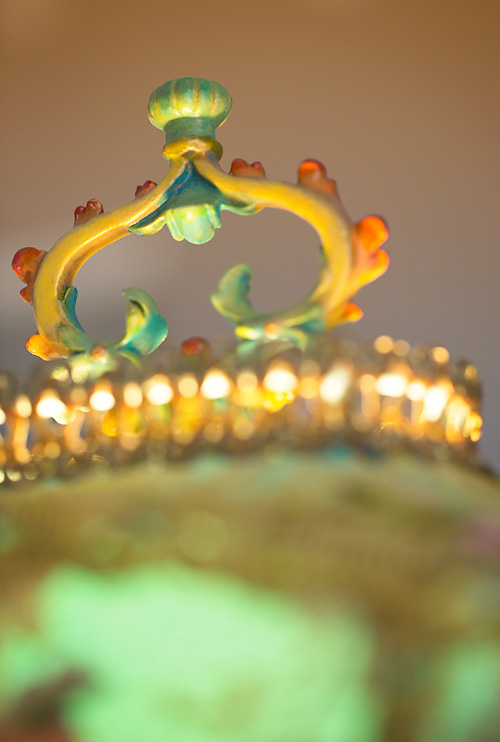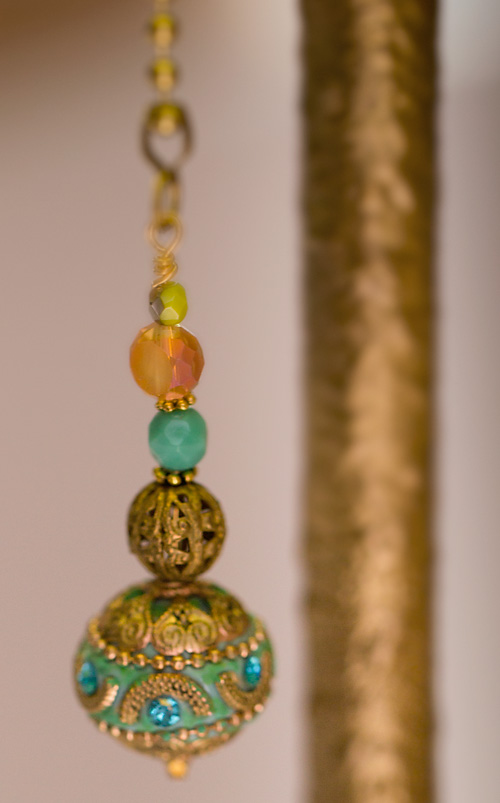 Lyonnais Art Nouveau Silk Floor Lamp
#1640
SOLD
Regal antique metal floor lamp has been hand painted and holds a hand-dyed Lyonnais Art Nouveau silk lampshade. The shade is dyed from chrysoprase green to ocean blue and covered with rare gold metallic lace with dimensional motifs as well as the remaining pieces of a spectacular find of exquisite, high quality, Art Nouveau antique embroidery salvaged from a French château pelmet. The pelmet scroll-work beautifully frames two exquisite large flower centerpieces circa 1890. The top panel is adorned with two crests of flower sprays.
Double layer hand beaded fringes in matching tones of greens, blues as well as burnt orange and 24k gold embellish the lamp. A beautiful jeweled pull chain illuminates the lamp and a hand-painted finial finishes off the top!
Overall height is 66 inches to the top of the finial.
$4300
SOLD
International shipping rates upon request.