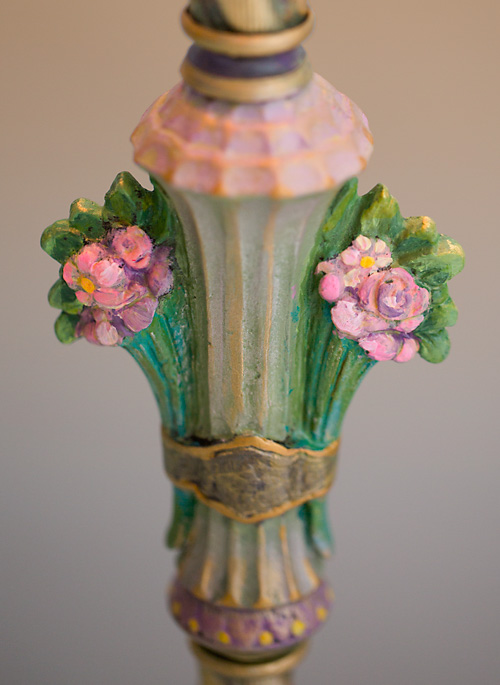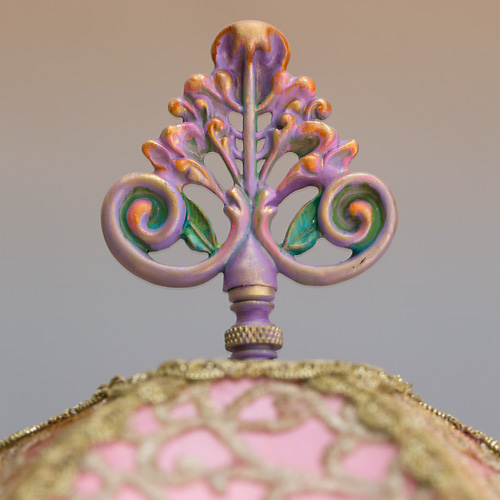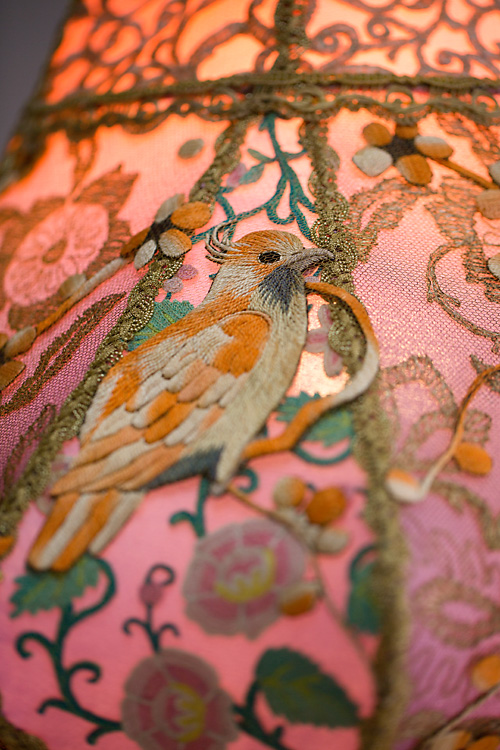 Three Pairs of French Lovebirds Floor Lamp
#1639
SOLD
Incredible antique floor lamp with an abundance birds and flowers has been ornately hand painted and holds a Three Pairs of French Lovebirds silk lampshade. The shade is ombré dyed in sherbet tones of pink to lilac. The silk is overlaid with French metallic laces and gossamer gold mesh and a wonderful collection of pastel, embroidered exotic flower motifs and three pairs of lovebird appliqués from an old kimono. The crown of the lamp is adorned with beautiful, heavy warm silver scrolling trim.
The shade has hand-beaded fringe in golds, pale pink, green, orange sherbet and lilac. A jeweled pull chain turns on the lamp. This is a romantic, fanciful lamp and lights up beautifully!
Overall height is 69 inches to the top of the finial.
$3800.
SOLD
International shipping rates upon request.